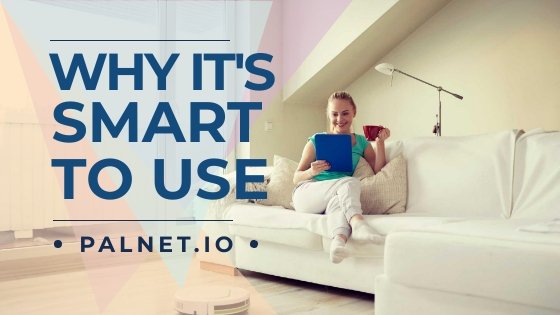 The other day you should have noticed that Palnet.io launched!
Since then I have had about 24 hours to play around with it and start understanding it all a bit better.
There are a few things that really stuck out to me that I wanted to share with you.
Earn More Rewards
When you post and vote on Palnet.io you not only earn rewards in PALcoins but you also still earn your steemit rewards. Your post still show on steemit and you earn steem, SBD and Palcoins when voting on Palnet.io
That alone should make it a no brainer to be posting over on Palnet from now on.
Mining
On Steem-engine they are offering miners that mine PALcoin as well as Steem-Engine coins. At the current moment I own 35 PALMM which are the bigger of the miners they run for 100 steem at the moment. So far those 35 miners have produce about 200 Palcoin in just 12 hours and I have plans on buying more.
They do offer a smaller version of the miner called PALM which currently sells for just 33 steem each which is very reasonable for just about everyone.
Steem-Engine miners I own two of at the moment and run at 400 steem which are now all sold so expect the price to go up even more.
Steem-Engine miners also come in a smaller version called EM which sells for 100 steem each at the current moment.
So how exactly does this all work ? It's pretty easy once you understand it lol so here are the steps.
Login to your account at steem-engine.com

Click Tokens at the top

Search for miner

Figure out what one you want to buy you currently have 4 options.
EMFOUR - Engine Miner 4 - Produces Steem-Engine Tokens
EM - Engine Miner - Produces Steem-Engine Tokens
PALMM - Pal Mega Miner - Produces PALCoins
PALM - PalMiner - Produces PALCoins

Click the two arrows on the right to go to the trading page for that token


Buy the amount you want of any of these and then return to your wallet page

You will now need to stake the miners by clicking on the closed lock
Type in the amount you want to stake and broadcast it via steem keychain (recommended chrome plugin)

Wait - it might take some time to stake but when you do a hand will show up to the right of the locks within your wallet. You can then click on that hand to claim your mining rewards to your steem-engine wallet.

If you have other questions about it please comment below I will be happy to address them.