50k Steem Milestone REACHED!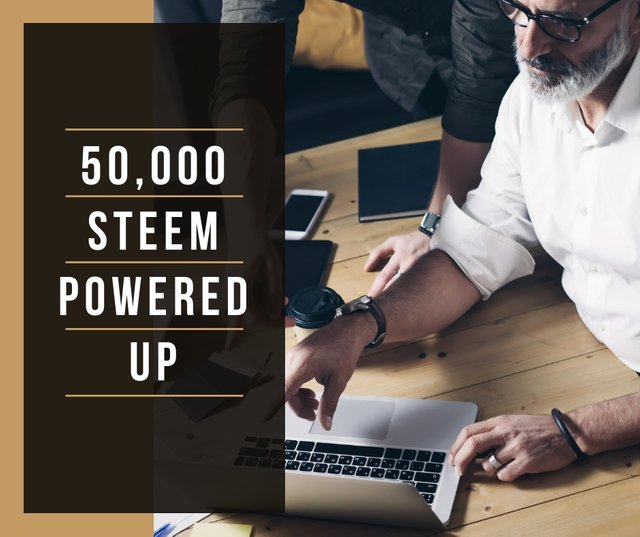 When I first started steemit a little over two years ago I would have honestly never thought I would hit 10k in steem let alone the mile stone I just hit right now.
50k yes 50,000 Steem is now powered up on my account!
If steem should ever go to $5 again I will be a very happy camper lol.
Should the next goal be 100k ? 250k ? heck a million ?
At these prices at the moment and with steem monsters out of beta and about to launch their first real live packs along with SMT hopefully coming soon (still better mid 2020 for the release of those) this could be one heck of a long term investment.