PAL Power
So, this is my first post via PALNET after claiming my PAL coin airdrop the other day.
---
I've decided to stake my 735 coins which I was very pleased to be able to claim, and I'm now excited to learn more about it, how it works and to see how the PAL network will grow. (it's gonna be massive, innit?)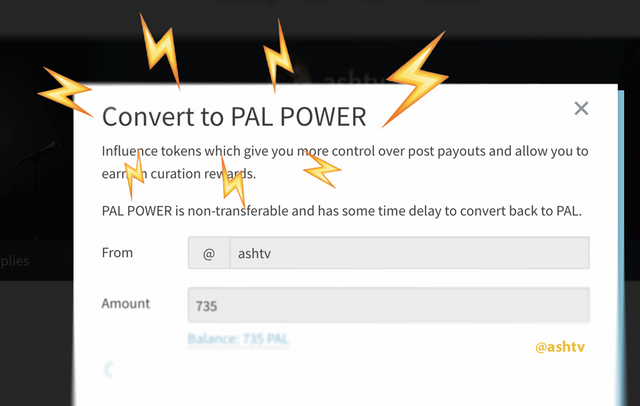 (Image: this is possibly the worst designed thing I've ever inflicted on the community, I know, but it's late and I can't be much arsed to design anything more fancy)
However, it is absolutely amazing to see these kinds of projects develop so quickly - steem.engine has empowered so many communities and I imagine this is just the tip of the iceberg of what's to come.
---
If you would like to claim your PAL (ANY steemian can claim and your token amount is based on your current steem power but cleverly doesn't let Steem whales automatically become PAL whales, and it rewards those who adopt and are active etc..) then please do the below before time runs out:
Go to https://steem-engine.com/ and either log in with your Keychain extension or the usual way you use to log in using your keys.
Next, click through to your 'wallet' and look for PALcoin icon up in the top left corner of the site. (if it's not there first time, log out then in again...)
Once you see it, click it, and you can then see your designated PAL coins in both your steem-engine.com wallet and in your palnet.io wallet. Easy peasy.
Also, don't forget to use the #PALNET tag in your future posts so PAL users can find you and extra rewards (as well as SP/SBD of course) will be sent your way, and if you curate #PALNET tagged posts then you will get an extra PAL curation slice too :)
So basically, you earn PAL along side your usual STEEM for doing practically the same thing you're doing now. Just post through https://palnet.io and use the tags.
See you all out there, and thanks @soyrosa for the nudge on claiming my PAL.
Cheers pal! :)