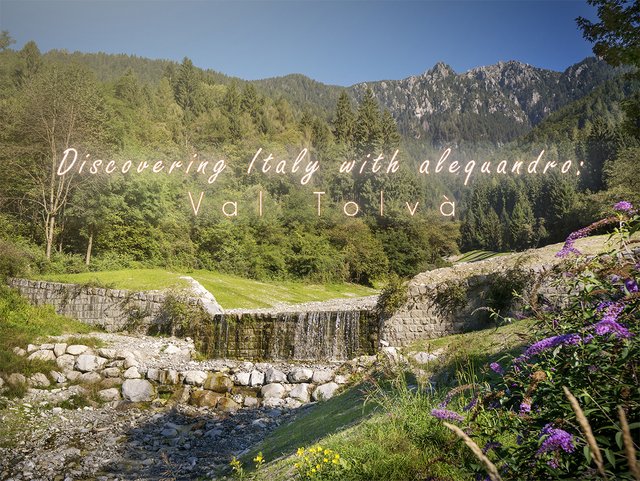 Here we are with another excursion!
This time we visited Val Tolvà in Trentino Alto Adige.
It is a valley that I discovered by chance.
I was driving in search of a nice place to have lunch and continuing along a road surrounded by the green of the fir trees and surrounded by a wide stream, I arrived in this very beautiful valley.
ITA
Eccoci con un'altra escursione!
Questa volta abbiamo visitato la Val Tolvà in Trentino Alto Adige.
E' una valle che ho scoperto per caso.
Stavo guidando in cerca di un bel posto dove pranzare al sacco e proseguendo lungo una strada immersa nel verde degli abeti e costaggiata da un ampio torrente, sono giunto in questa valle molto bella.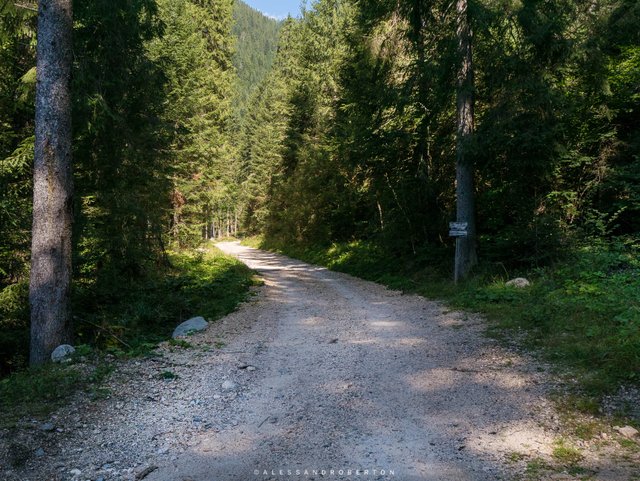 Our aim was to go for a walk in the woods and find the right place!
There was only a road of pebbles that slipped into a lush forest, clean air and the scent of nature...
ITA
Il nostro scopo era fare una camminata in bosco e abbio trovato il posto giusto!
C'era solo una strada di sassi che si infilava in un bosco rigoglioso, aria pulita e profumo di natura...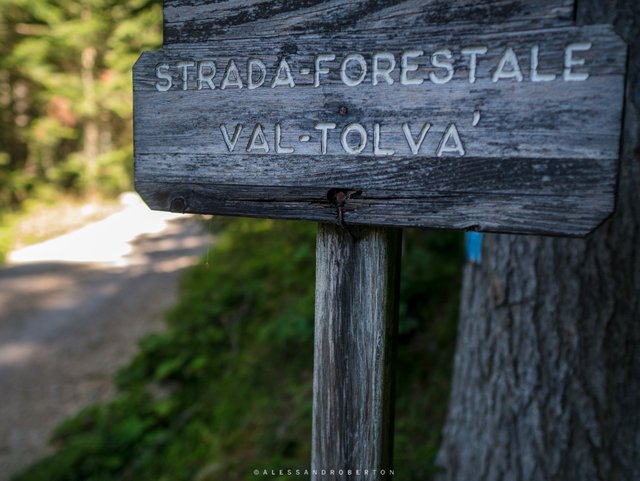 Around us the tops of the mountains formed a crown, they were the mountains of the Lagorai chain, a mountain group that stretches for about 70 kilometers and whose highest peak reaches 2754 meters above sea level!
ITA
Attorno a noi le cime delle montagne facevano da corona, erano le montagne della catena del Lagorai, un gruppo montuoso che si estende per circa 70 chilometri e la cui cima più alta raggiunge i 2754 metri sul livello del mare!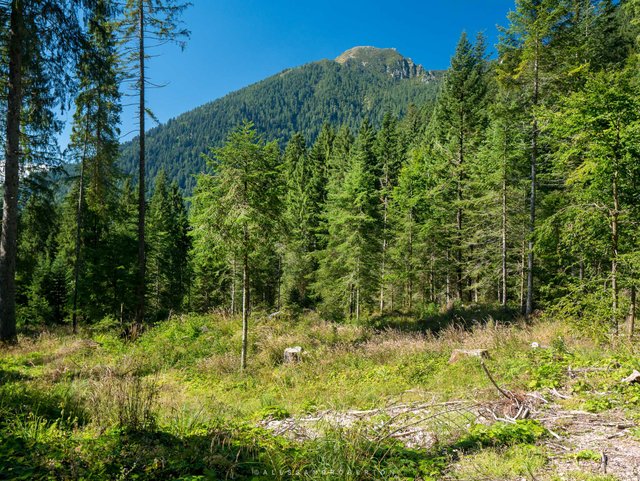 The sound of water accompanies us along the hike.
To our left was the Grigno stream and here and there the forest was crossed by small streams.
ITA
Il suono dell'acqua ci accompagna lungo l'escursione.
Alla nostra sinistra c'era il torrente Grigno e qua e la il bosco era attraversato da piccoli ruscelli.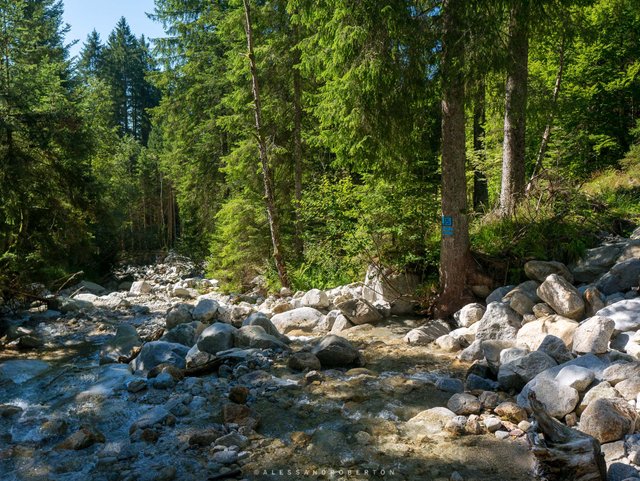 Also in this area I saw the damage that the terrible storm of last year caused.
Broken trees, erased paths and debris in the middle of the road ... it will take time before the environment will fully recover.
ITA
Anche in questa zona ho visto i danni che ha provocato la terribile tempesta dell'anno scorso.
Alberi spezzati, sentieri cancellati e detriti in mezzo alla strada...ci vorrà tempo prima che l'ambiente si riprenda completamente.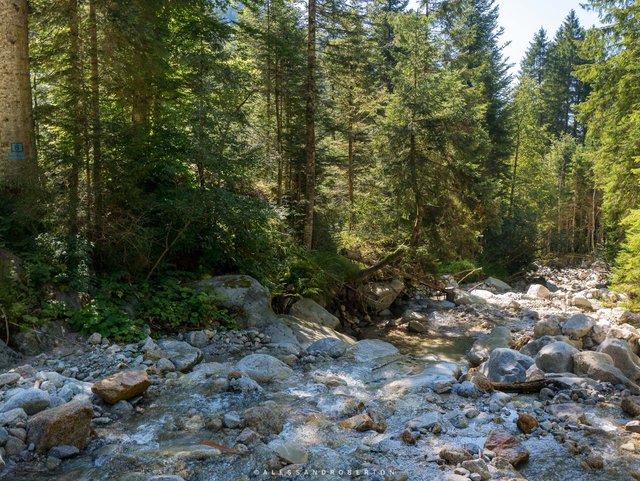 One of the things I appreciate most about walking in the woods and the clean, fresh air, without pollution, a feeling of pure air.
ITA
Una delle cose che apprezzo di più del camminare in bosco e l'aria pulita e fresca, senza inquinamento, una sensazione di aria pura.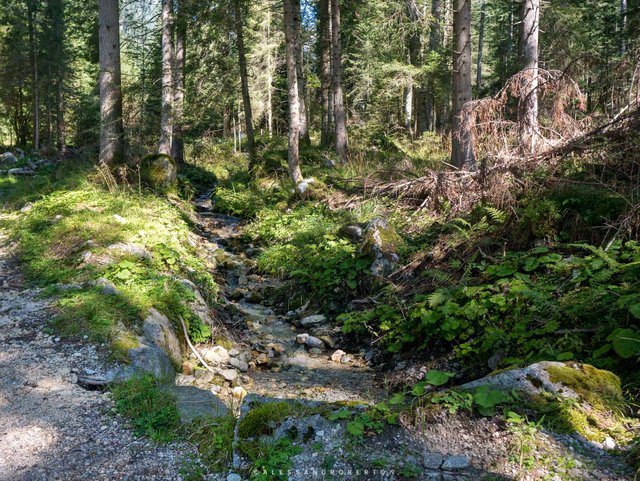 I didn't meet anyone during the walk.
The sounds of nature, of my steps, of my breath...
ITA
Durante la camminata non ho incontrato nessuno.
I suoni della natura, dei miei passi, del mio respiro...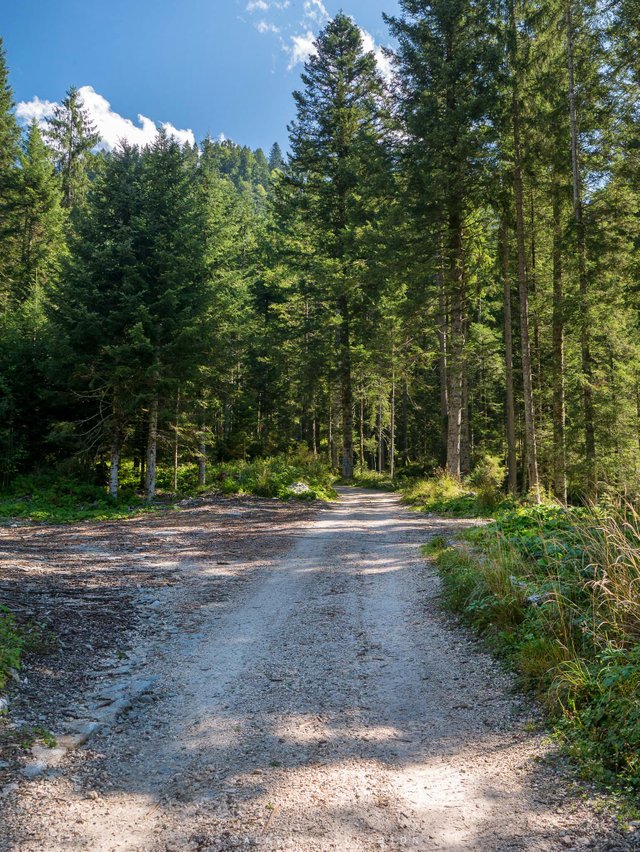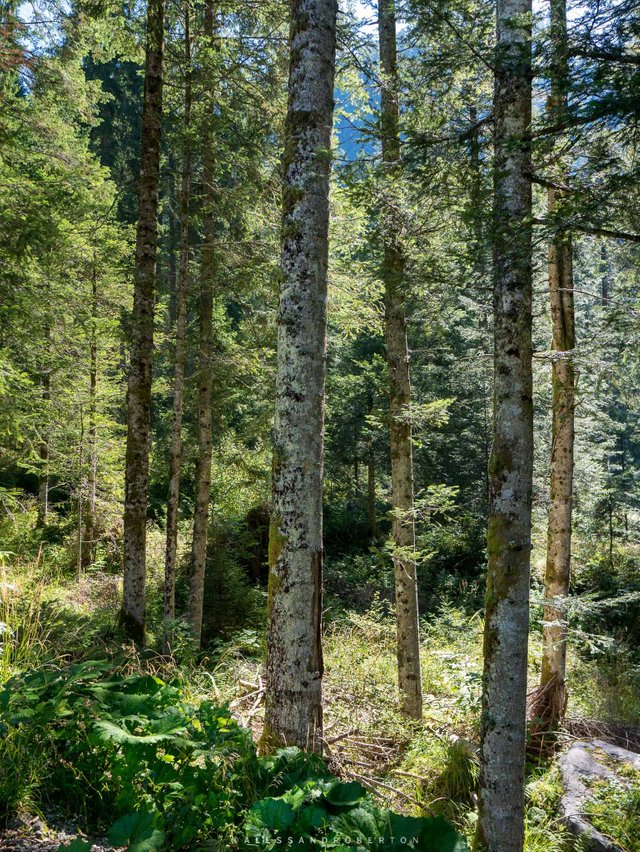 Among the trees, near a stream, there is a birdwatching location.
ITA
Tra gli alberi , vicino a un ruscello, una postazione per il birdwatching.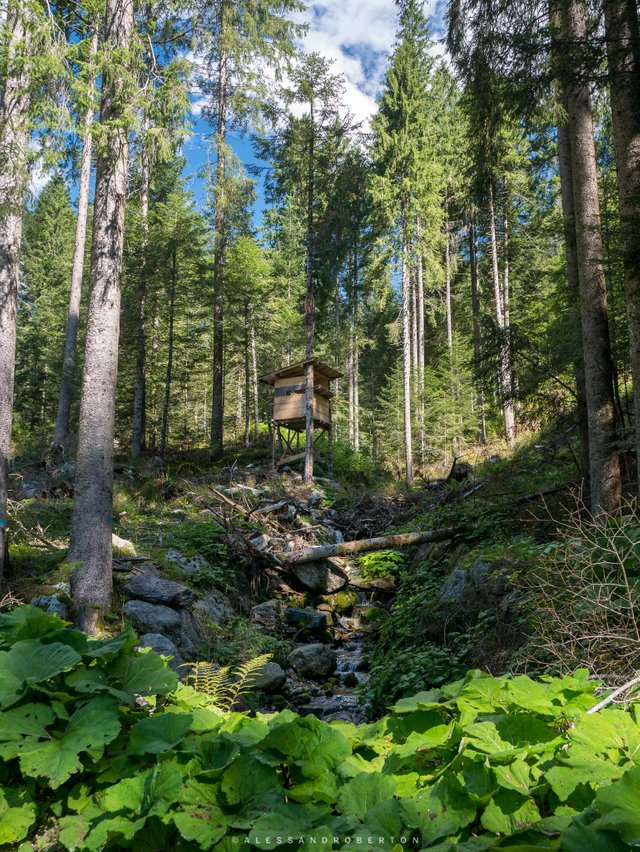 A simple stream in the woods, embellished with moss and sunbeams, create wonderful colors, which I could not stop taking pictures of.
ITA
Un semplice ruscello nel bosco, impreziosito dal muschio e dai raggi di sole, creano stupendi colori, che non potevo non fermarmi a fotografare.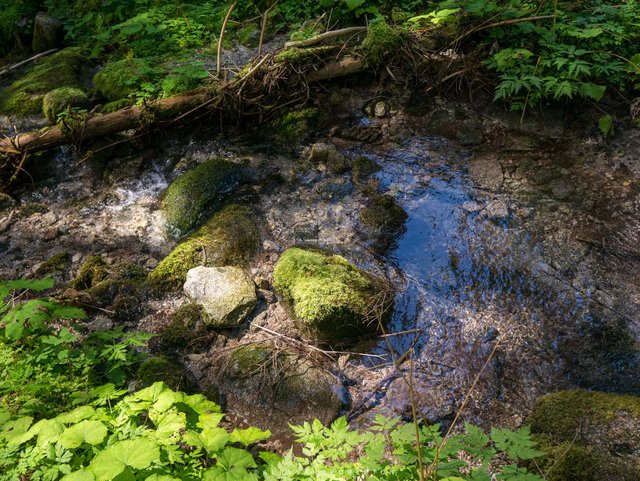 A sign indicated the path to Pieve Tesino, the village I visited a couple of weeks before.
As you can see, this area is very pleasing to me and I'm exploring it with interest.
ITA
Un cartello indicava il sentiero per Pieve Tesino, il paesino che ho visitato un paio di settimane prima...
Come avrete capito questa zona mi sta piacendo molto e la sto esplorando con interesse...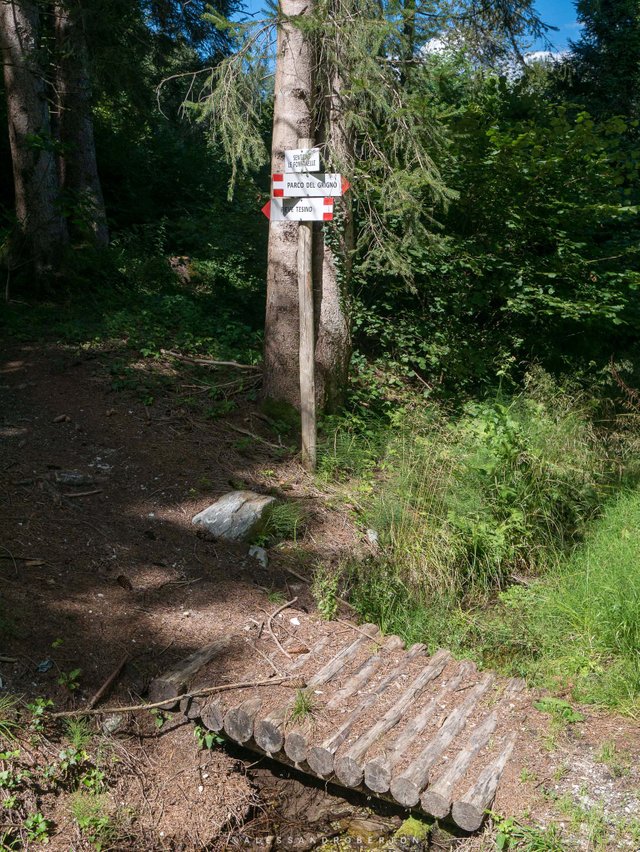 I only had a few hours to explore the woods of the Tolvà Valley but it was enough to understand the potential of this place.
ITA
Ho avuto solo un qualche ora per esplorare il bosco della Valle Tolvà ma mi è bastato per capire le potenzialità di questo posto.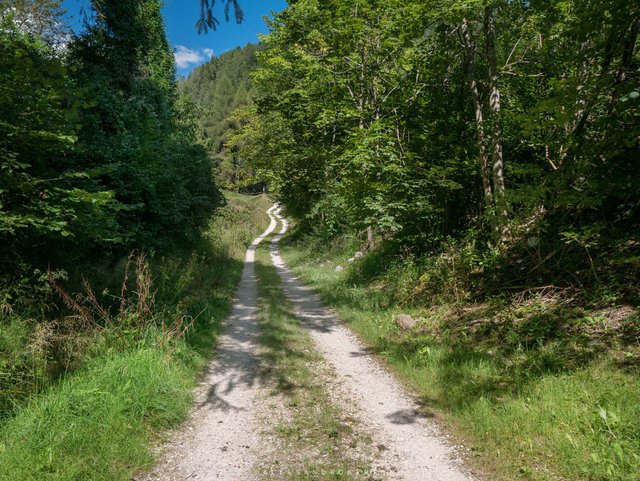 I thank you for coming by here!
Unfortunately I have the flu so I didn't go out exploring this weekend and I took the opportunity to do this post.
I hope you will like it, thanks and see you soon!
ITA
Vi ringrazio per essere passati di qui!
Purtroppo ho l'influenza quindi questo weekend non sono uscito ad esplorare e ho approffittato per fare questo post.
Spero vi piacerà, grazie e alla prossima!