Rodrygo Goes Saved The Day
It didn't take long for Rodrygo Goes to make a statement with his new club as he curled a beautiful free kick into the net to give Real Madrid a consolation goal in the last 10 minutes.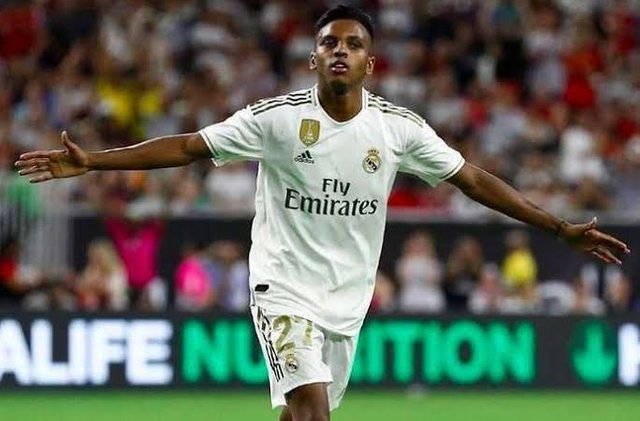 Source
Zidane started the match with his first team players but made a complete 11 change at Half time that introduced Rodrygo into the picture and the Brazilian was prevented the opportunity to score for his team in open play but he decided to do so through any means and that included curling in a free kick.
Conclusion
It is quite surprising to see Real Madrid lose their first pre-season encounter but it is coming against the giants of Germany Bayern Muinich and so the players deserve some respect.
It is their first match since after last season ended and they still need some time to find the rhythm with new faces coming in.