Brahaim Diaz Gets Unfortunate
If there is one thing players currently at Real Madrid bar the captain would be looking to run very far away from and pray fervently against is "INJURY".
As the club is still seeking for which players to offload due to excess in number, players available are fighting to prove they deserve a place in the squad for the 2019/2020 campaign and one of those players is Brahaim Diaz.
Bought from Manchester City, Brahaim Diaz is a youngster brimming with talent. He plays effectively on both wings and has the ability to beat his marker easily.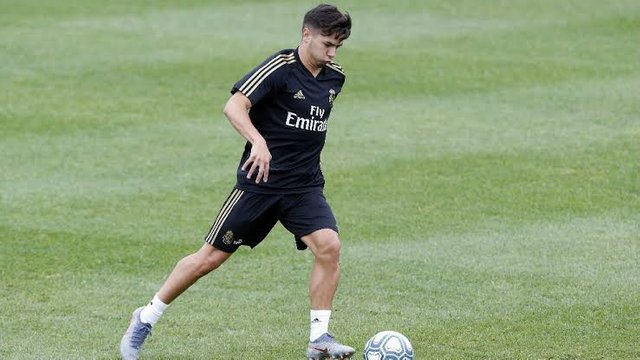 Source
His talent has not gone unnoticed more reason why Coach Zinedine Zidane chose to hand him more game time before the end of last season and he is very much part of the current pre season training up until his current injury.
Diaz is reported to have a serious muscle injury to the biceps femoris that has certainly kept him out of the remainder of the preseason engagements and the start of the La Liga campaign. This is definitely a huge blow to the plans of the young Spaniard to nail a place in the first team squad and Zidane's apparent hope to nurture the youngster.
Without a proper preseason training, Real Madrid might be forced to listen to loan offers for the youngster.