Life hasn't been the easiest thing lately, and I find myself painting to clear my mind. Painting is something that has always calmed me and allowed me to get back to center. 
The other night, there were a lot of things pressing down on me and the easiest thing for me to do would be to quit... but I'm not built like that.
Instead I decided to sit down and put on some good music and paint for a while. This is what I came up with.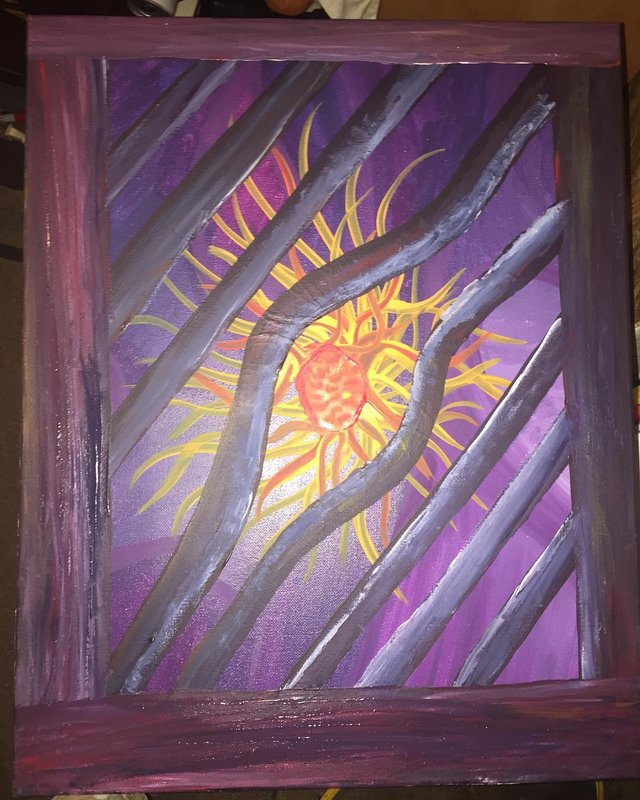 The title is called "Passion Breaking Free".
I used acrylic paints on a canvass from Michael's. I created this piece over a couple of hours and I am very pleased with the way it turned out. I have no illusion of being a great painter, but I was able to convey my message with this piece. 
The best thing is, I was able to settle my troubled mind and get focused again. Painting is therapeutic to me.
What do you think? Do you like my painting? Let me know in the comments below.
Thanks for reading.