Hello dear Steemians,
---
---
It is Monday again and we are back to Steemit, I hope my dear friends, you still remember that we do not do anything on Steemit on weekends as we charge our Voting Power and use weekend for family activity.
The weekend we have had beautiful sunny days, had long work on coast, it was quite cold and windy but a lot of sunshine. It is a feeling of spring in the air.
For me spring is always associated with new inspiration, beauty and I start to think about summer holidays. There are many different places I want to visit and hopefully I will be able to do it, of course the question is how our budget is looking like and how much of annual leave I have left. We still depend much from our work and there are a couple of decade to go till our retirement.
---
My Watercolor painting of Santa Maria della Salute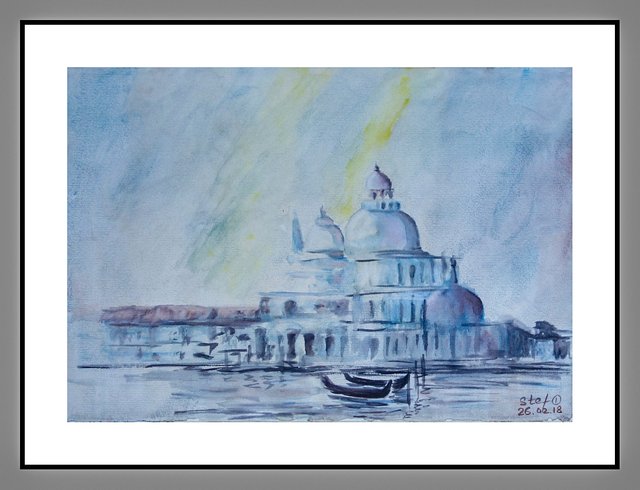 ---
But back to spring, I have had a new energy and mood to try Watercolor. My dear friends know how I recently tried watercolor multiple times but did not have much success, but I still wanted to try it again. So this weekend I gave watercolor and of course myself another chance.
The topic came very quickly, I have done many different paintings and drawings of Venice, so technically it was a bit easy topic and ideal to try watercolors. I looked again few tutorials and thought OK.. Watercolor I am coming…
Here are few photos of painting process: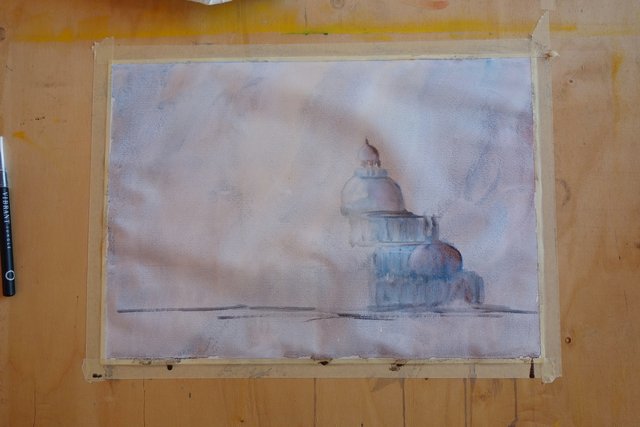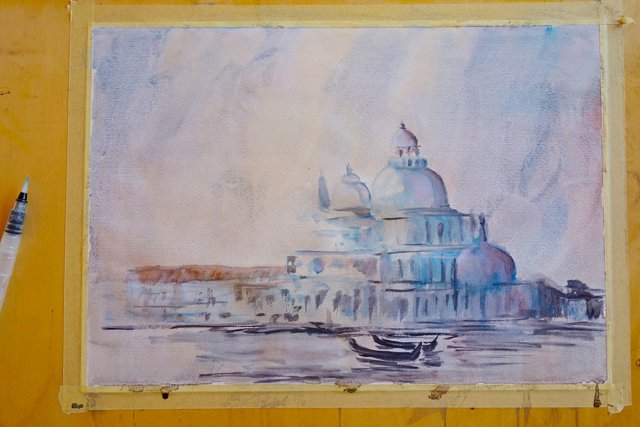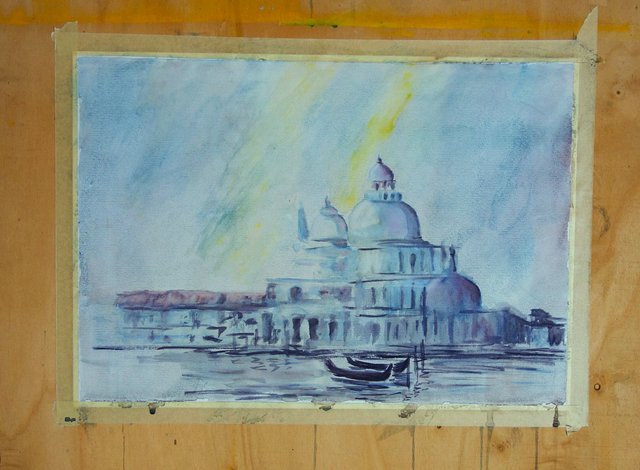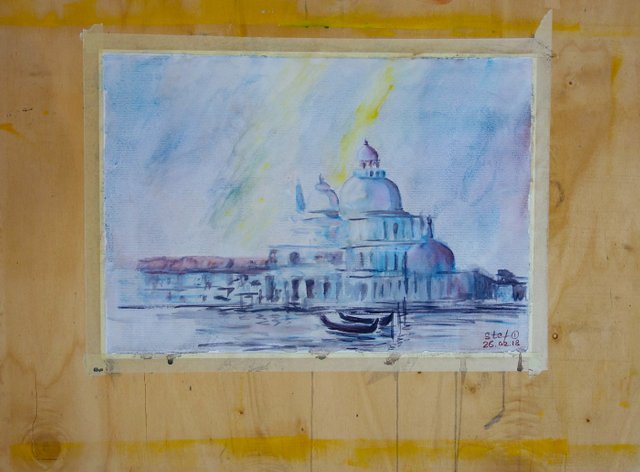 I am very excited to hear your comments for my painting and I hope you enjoyed it.


---
---
Today the music comes from Italy :-)


Il Volo - Grande amore