Hi to all my steemit friends, I was just thinking about what to share today with you guys because you know my preority is to share good paintings with atleast a moral or social lesson, So here it is, this piece of art is the creation of my own mind. Very truely, its not a recent one, i can say it's almost a 3 or 4 months old painting when i was not aware of steemit and i have no clue that there will be a platform which can pay for my talent . So guys just check it out.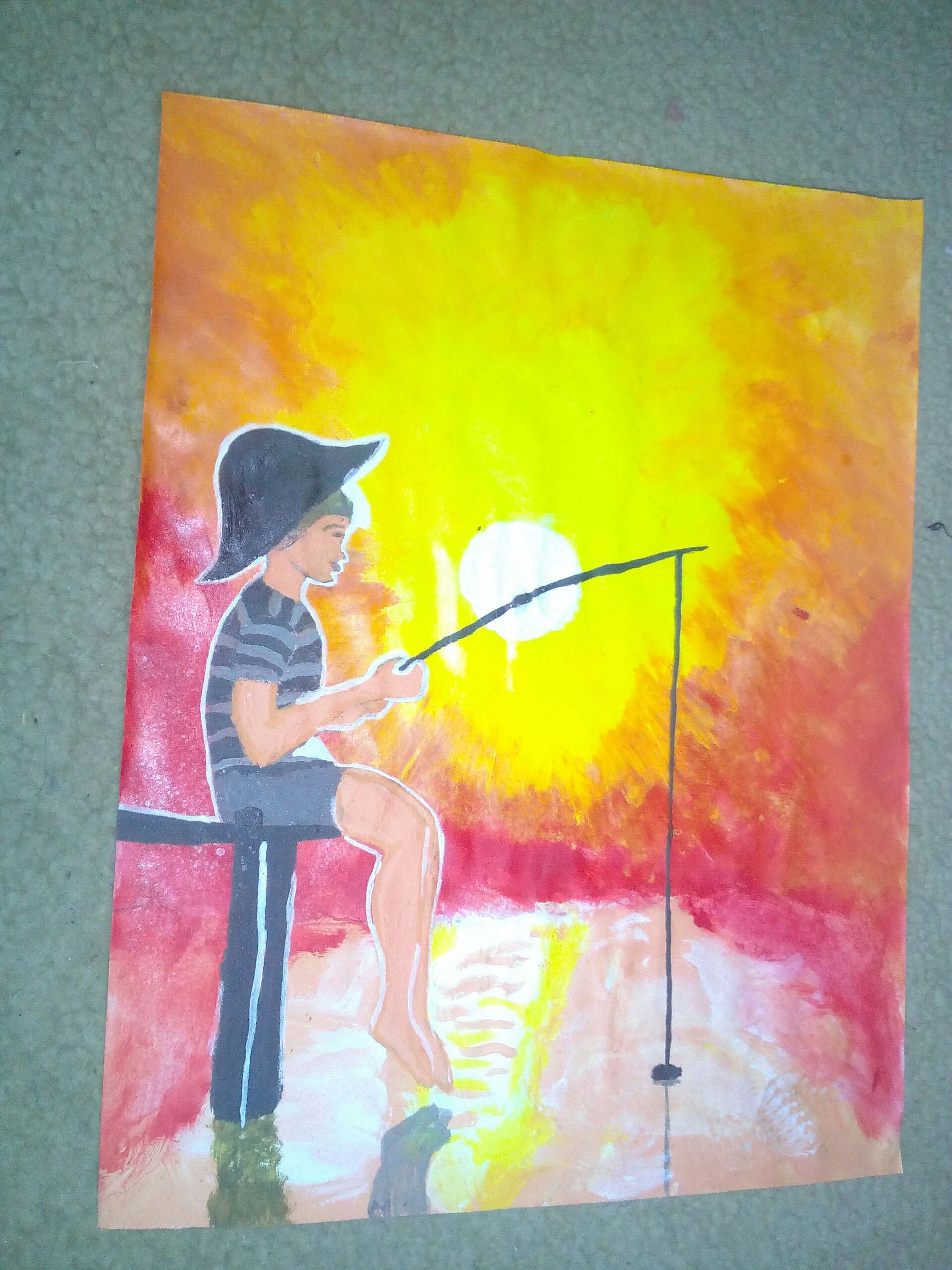 Here's me with self created painting, accept my appology for poor pixels, htc sucks.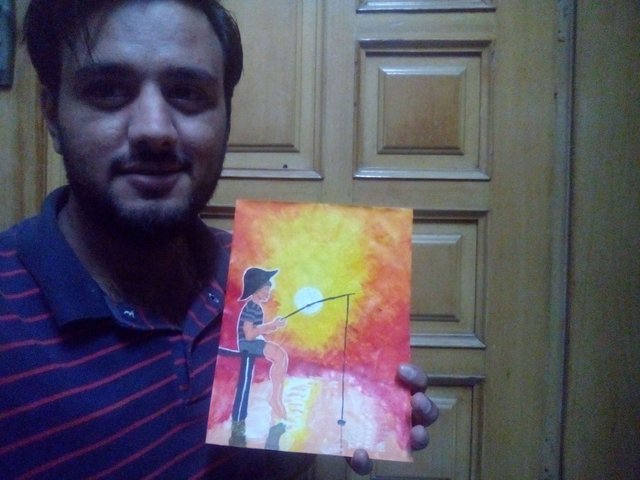 To preserve my art, i just hanged it on the wall with polished wooden frame so everyone here could stare on it passingby.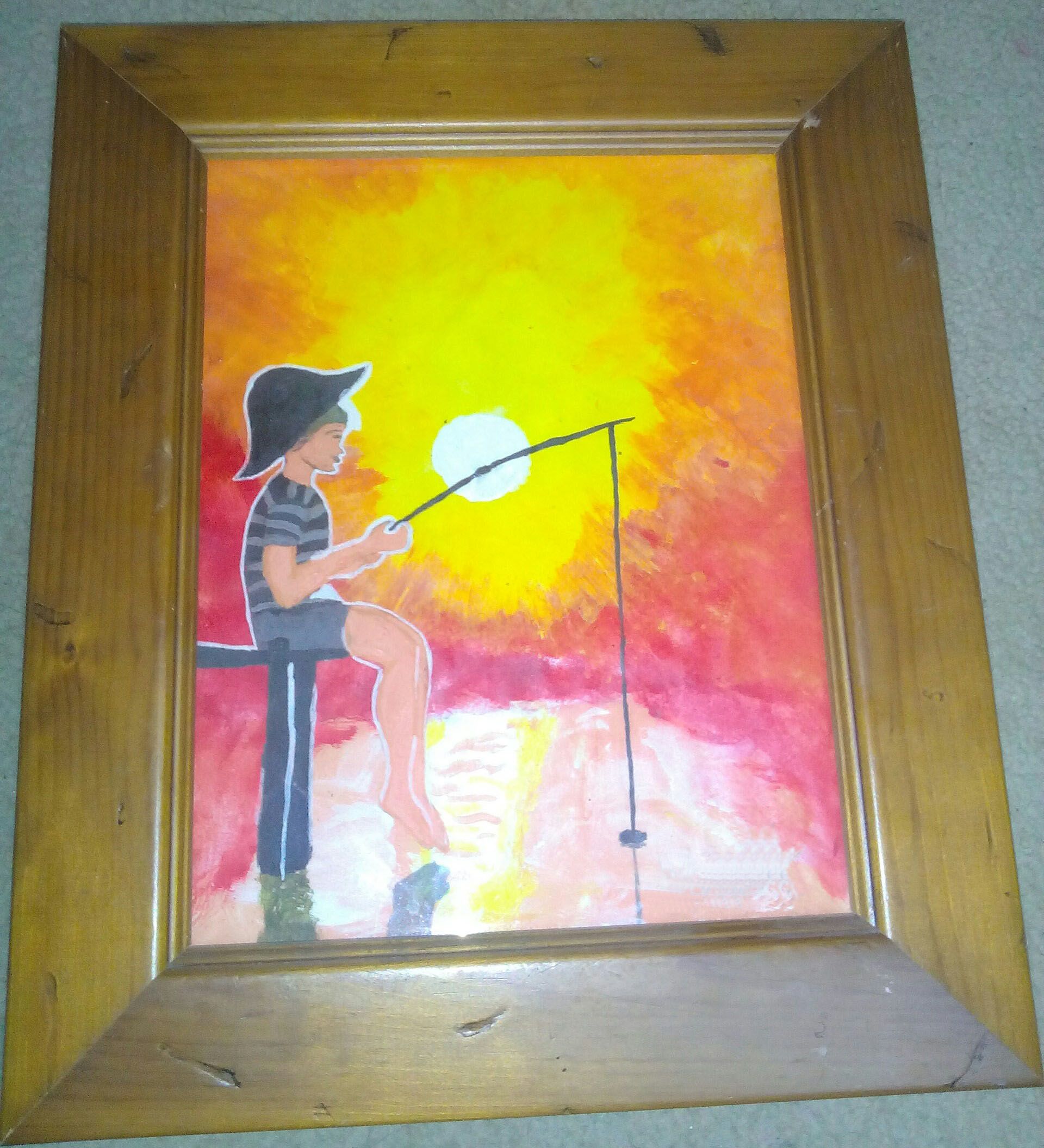 I hope you liked my painting and will appriciate it by upvoting.
Love
Sam