San Pedro De Atacama Desert 🏜🌵 - PAINTING/ART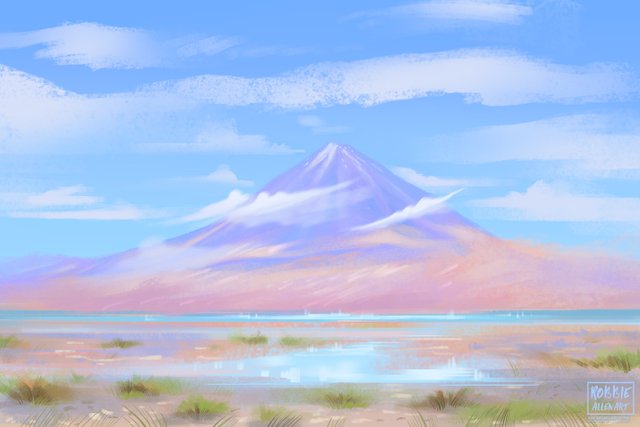 This is my digital landscape sketch of San Pedro De Atacama Desert in Chile.
Are you the kind of traveller who likes to do everything by a guided tour, or do you prefer to do a lot of exploration on your own? 🗺
In late 2018 I spent 4 out of 6 days exploring the incredible San Pedro Desert alone by bicycle. It was an amazing experience, on a few occasions i was able to take out my watercolour & gouache kit to do some plein air painting. I saw so many unbelievable sights, it actual felt like I was in some kind of surreal dream at some points along the road.
On one of the nights, I looked through a huge telescope and saw the moon, Mars and Saturn!
This place in northern Chile was a definite highlight in my South America trip.
This is a quick painting study based on a photo I took on location.
Thanks for viewing!