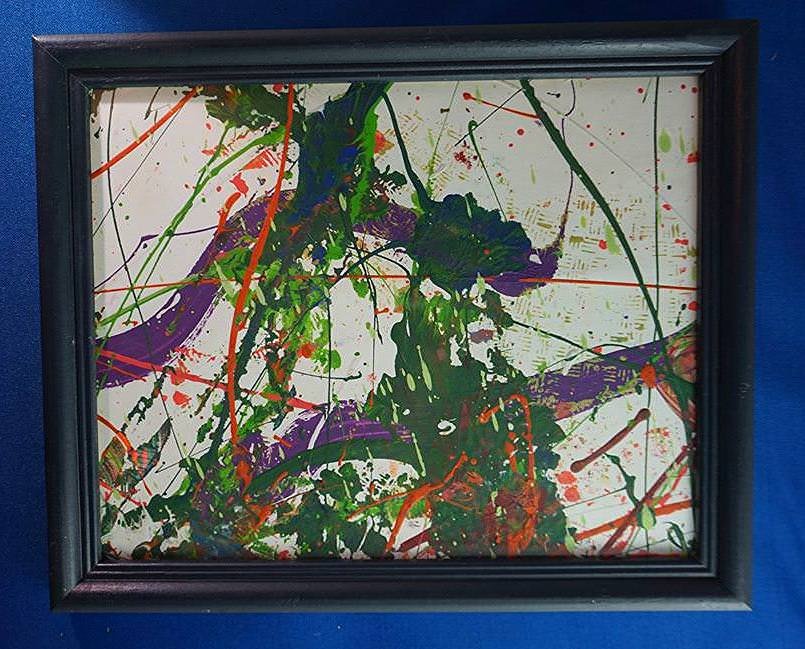 This order of business is inportant so listen up!  Wear shoes or don't while you are painting but if you feel like adding a footstep or a million to the art, DO IT.  Glad we are clear on the system.  Go play
This painting is a floor piece set up to be shaken but wound up just being  splattered, smudged, stepped on and sprinkled.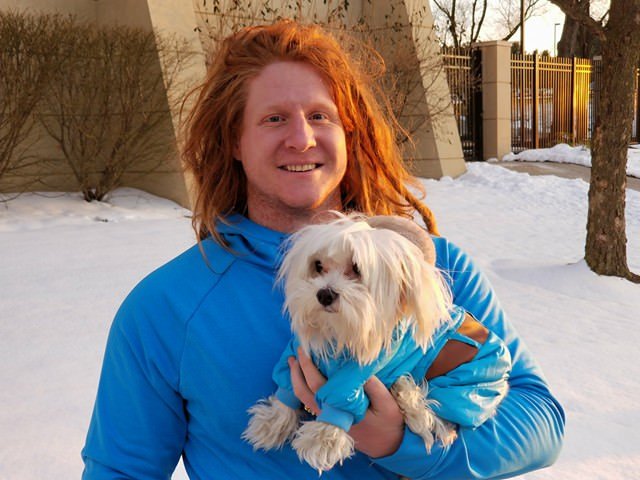 Hello:  I'm Philip Glover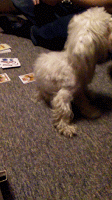 And this here with me is GinGer
We are excited for you to enjoy our artwork! 
Visit our website to make purchases.  & YES WE DO  accept cryptocurrencies!