Pareja de gorriones pintados en acrilico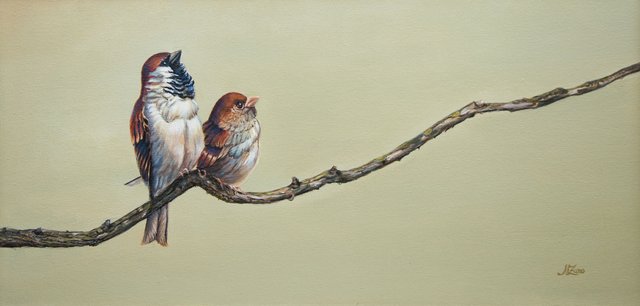 acrilyc on canvas 30x60 cm - 12x24 inches
Sparrows are very common birds that we can see in cities around the world, it is not colorful but they have a special beauty. I really like to paint them, this time I present a couple on a branch, I think it's an image of great tenderness!
Los gorriones son aves muy comunes que podemos ver en las ciudades de todo el mundo, no es colorida pero tienen una belleza especial. A mi me gusta mucho pintarlas, en esta ocacion les presento una pareja sobre una rama, a mi me parece uan imagen muy tierna!!
Thank you very much for watching my artwoks !!!!
Mi website: http://normazaro.com/