¨Tiger among the leaves¨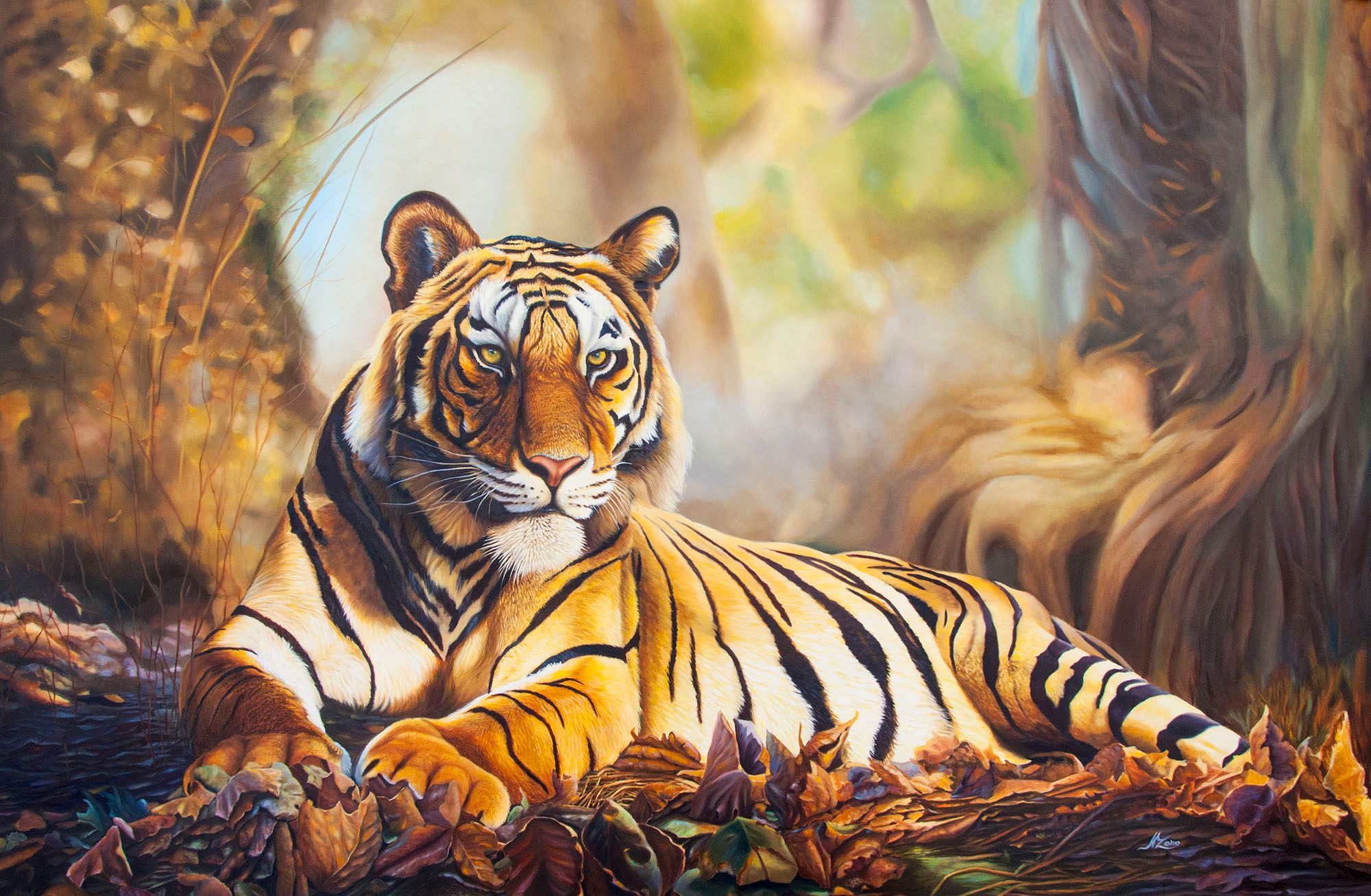 oil on canvas 150x100 cm - 59x39 inches
First I draw the tiger on the canvas with a pencil. I start by painting the eyes and face.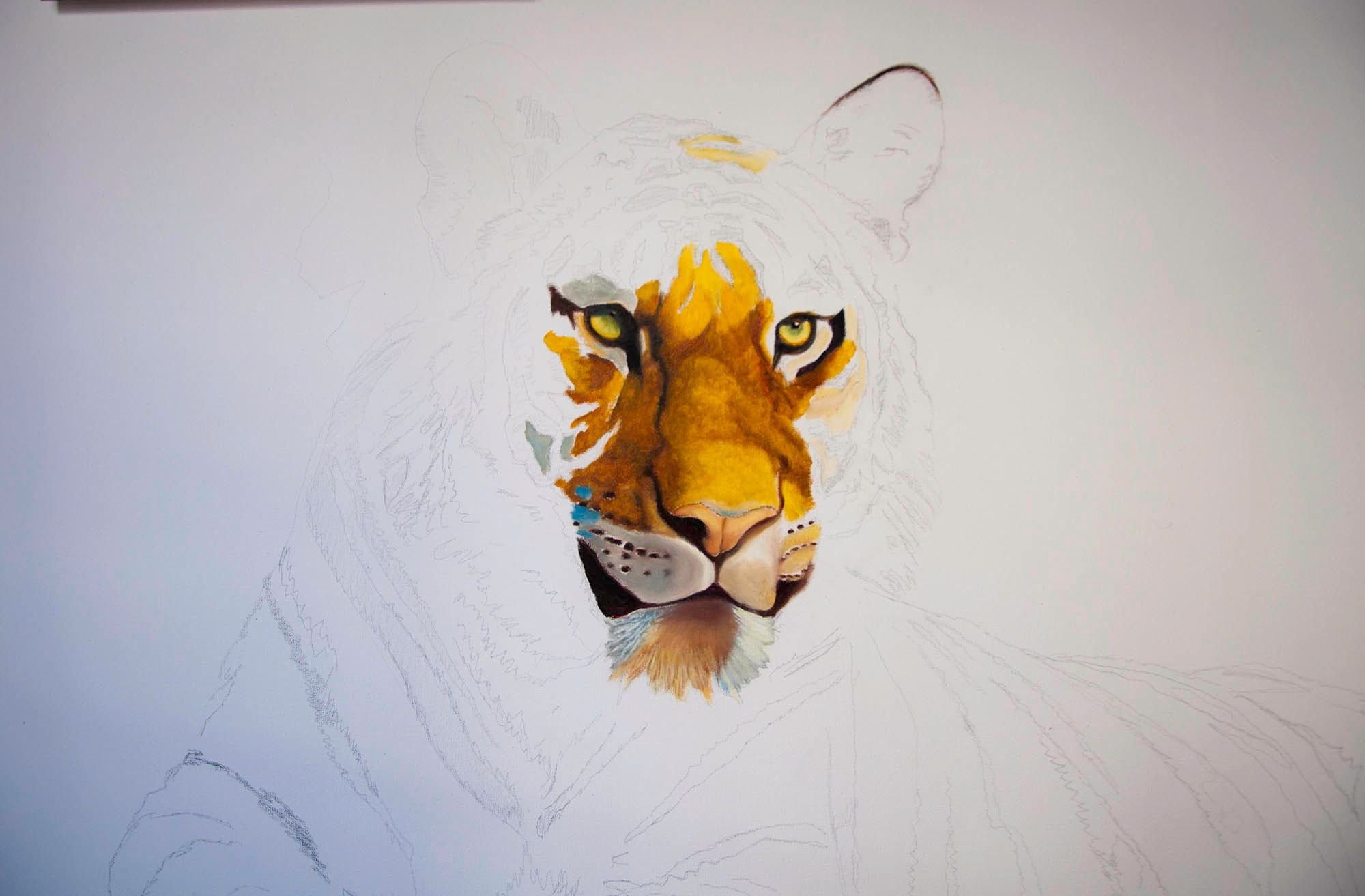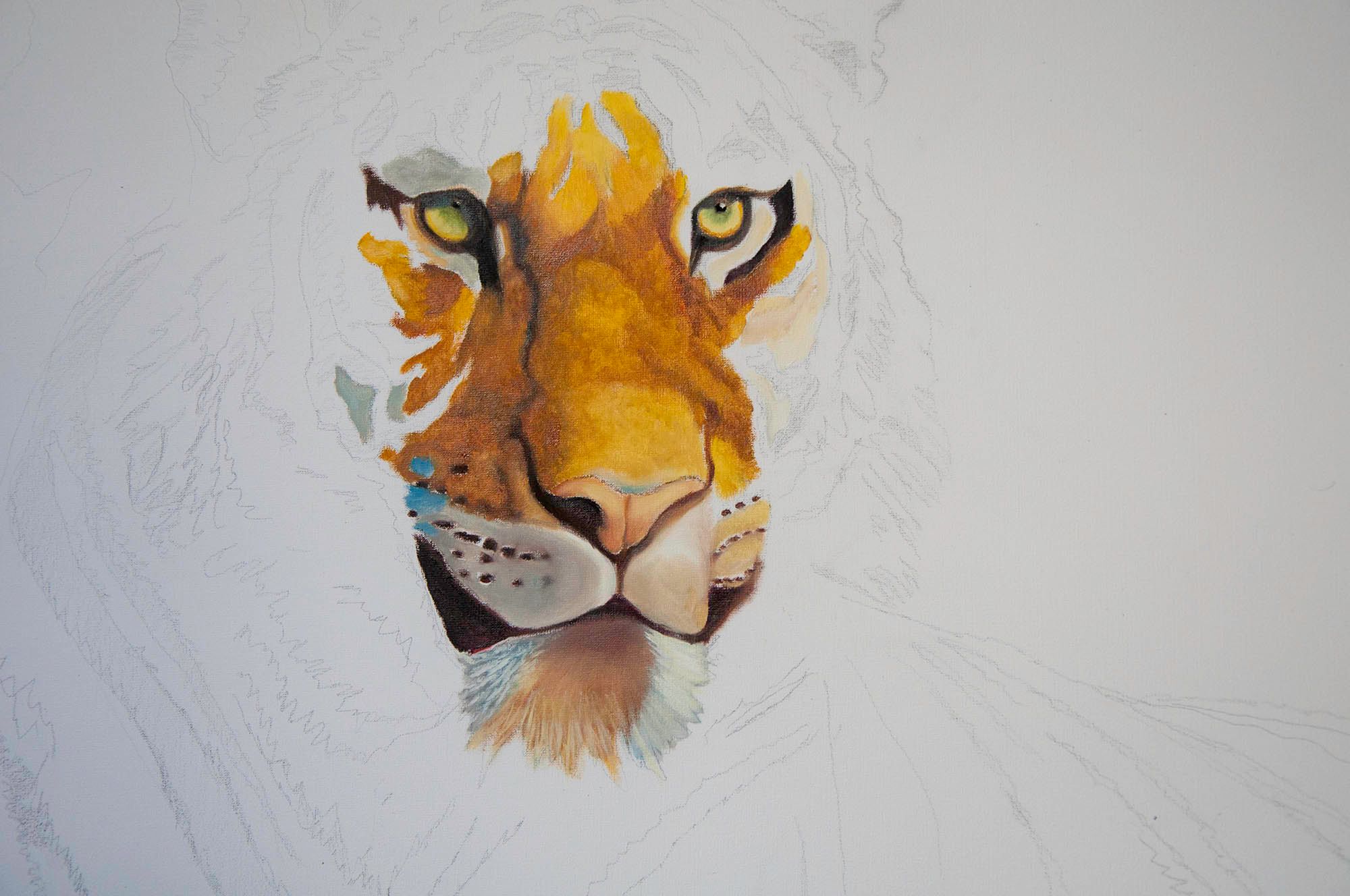 His head is already complete but he still has no details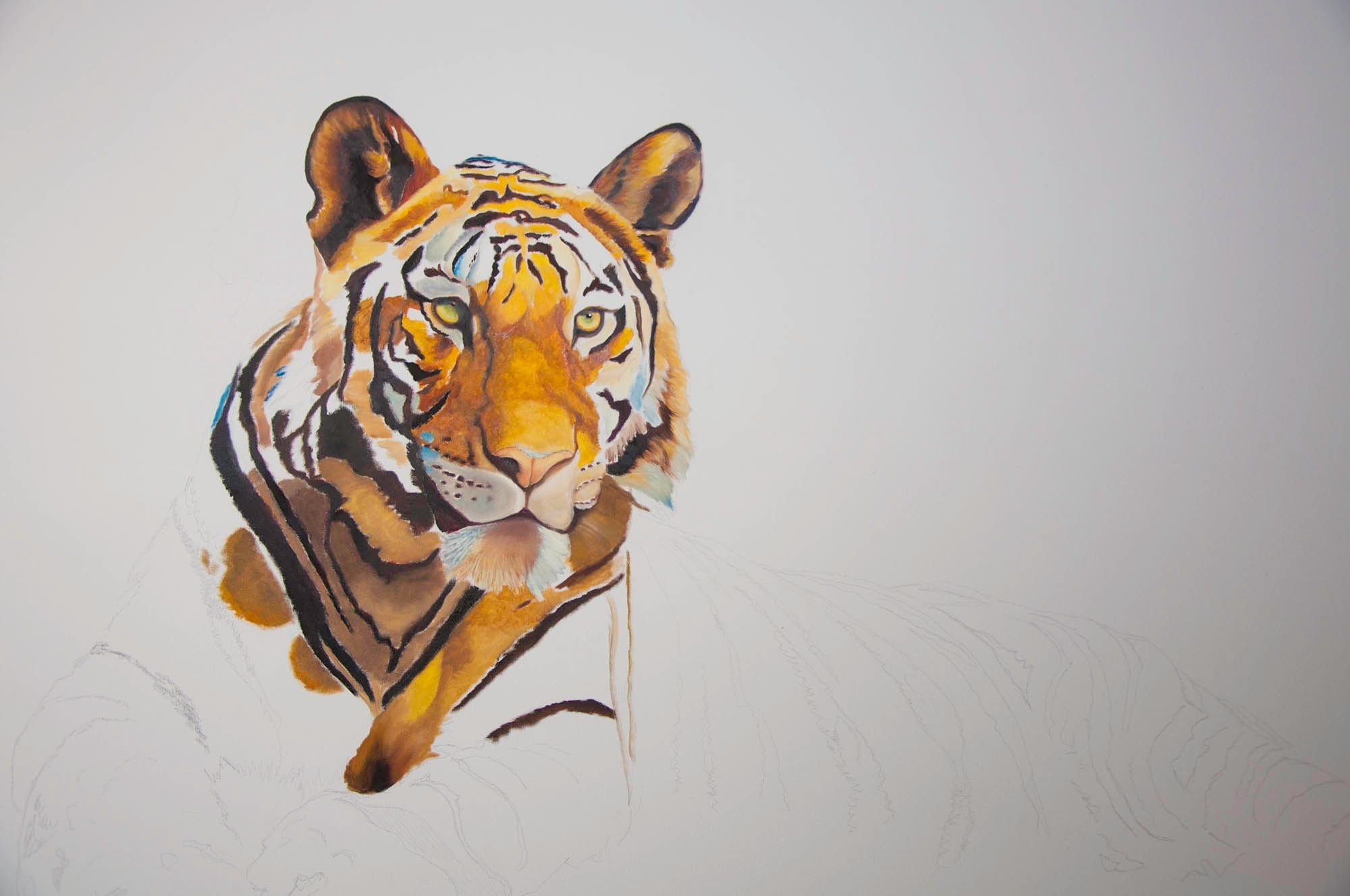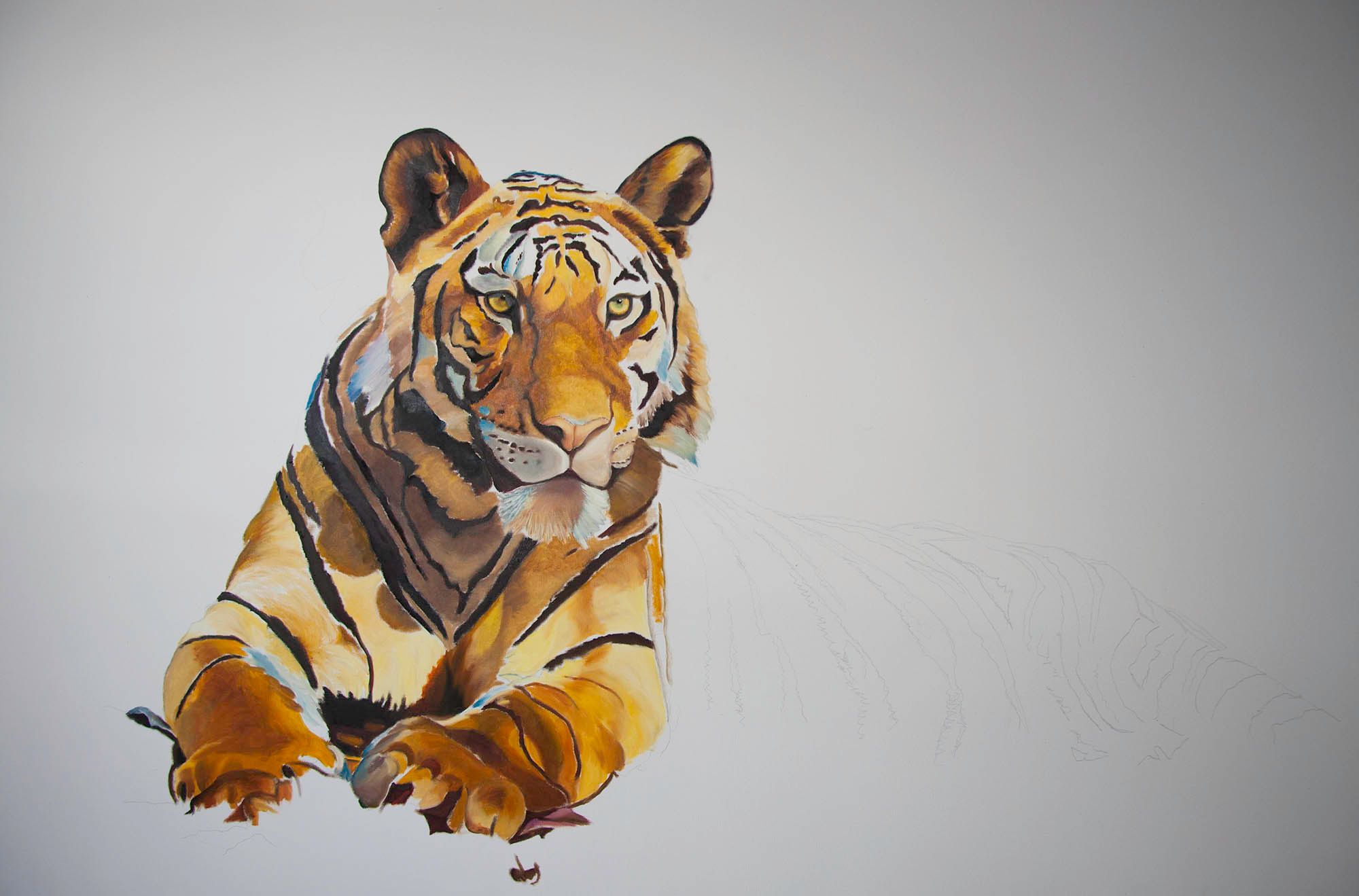 The body is already completed and the places are seen with lights and shadows.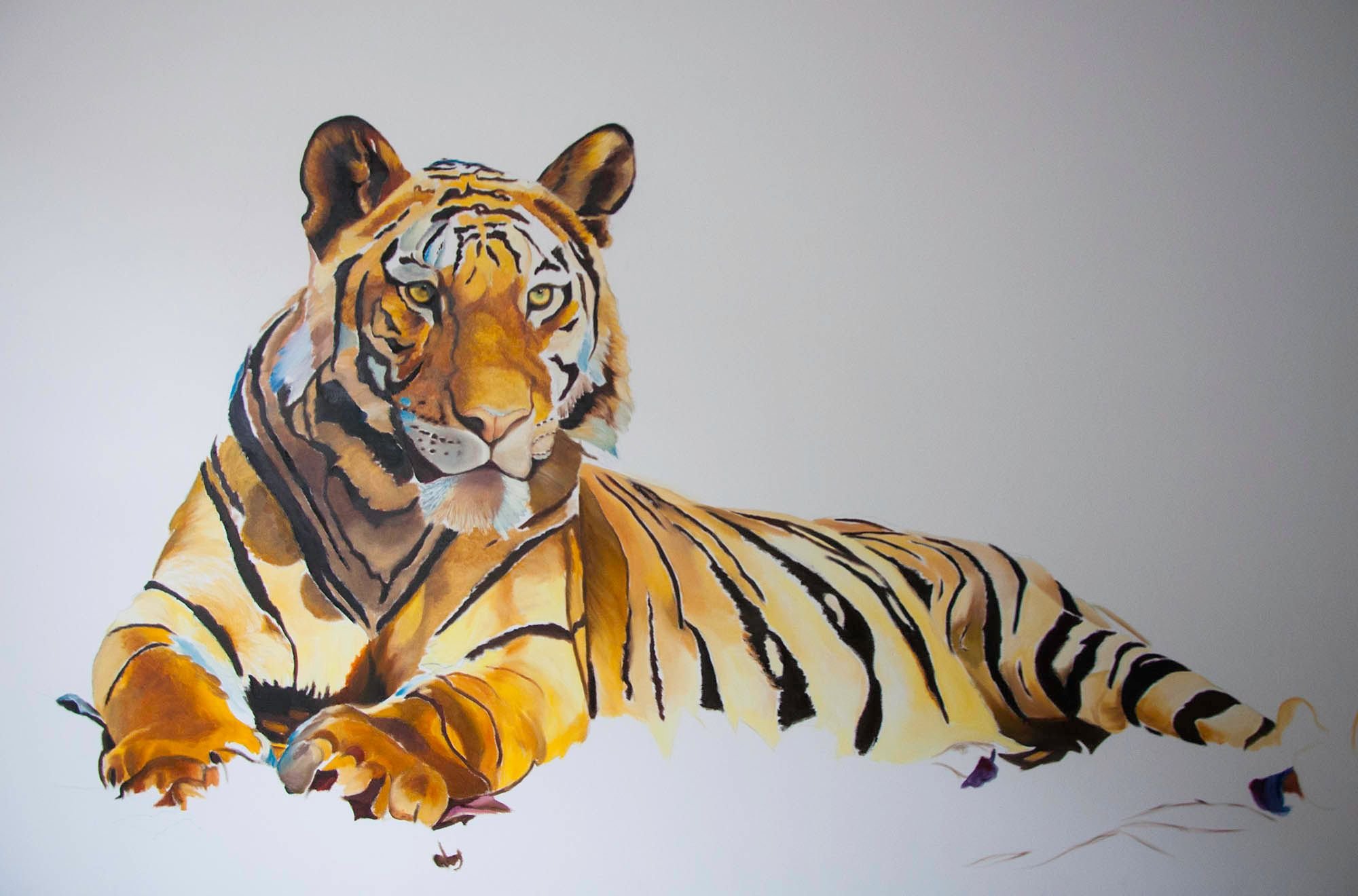 Now I paint the background.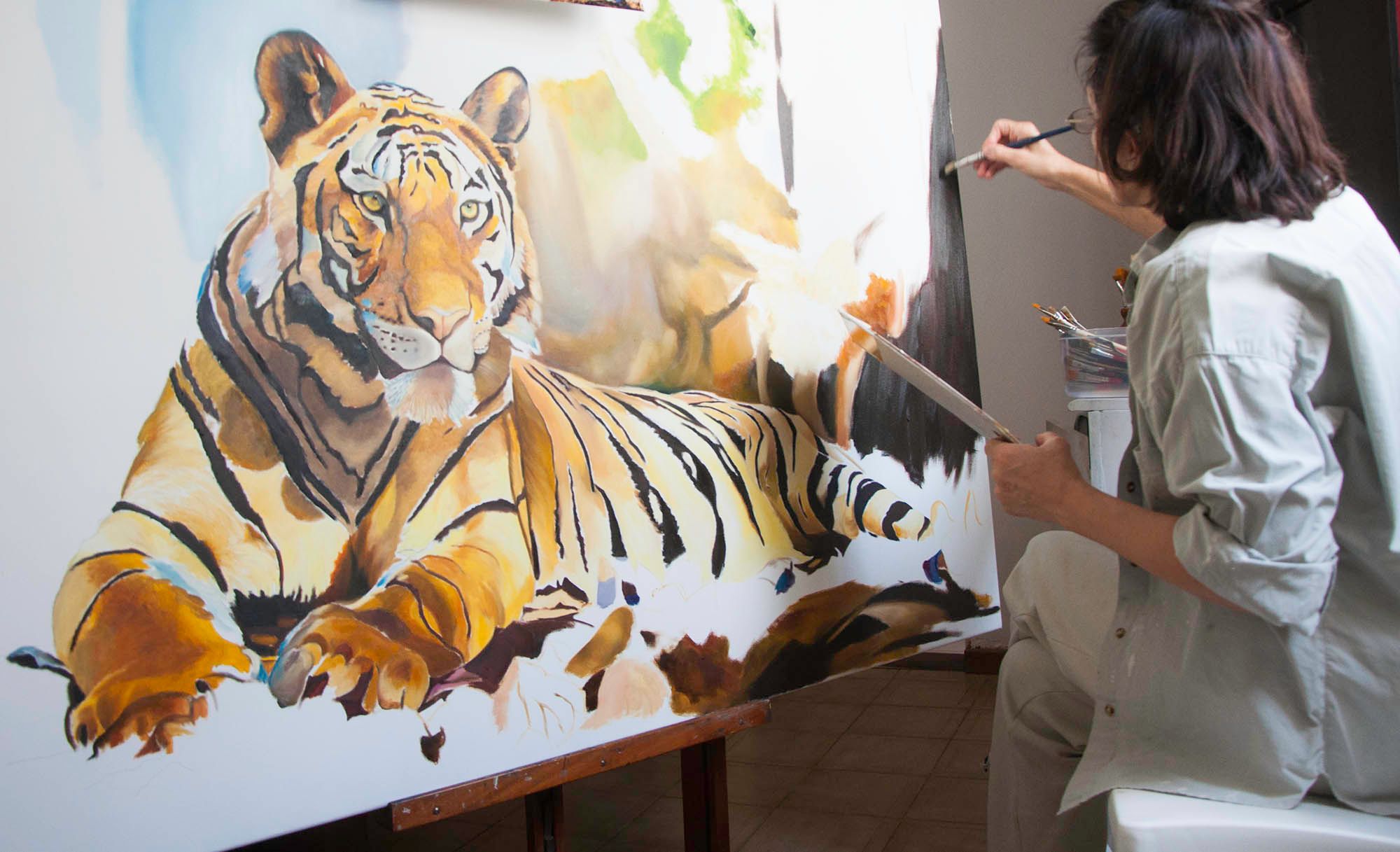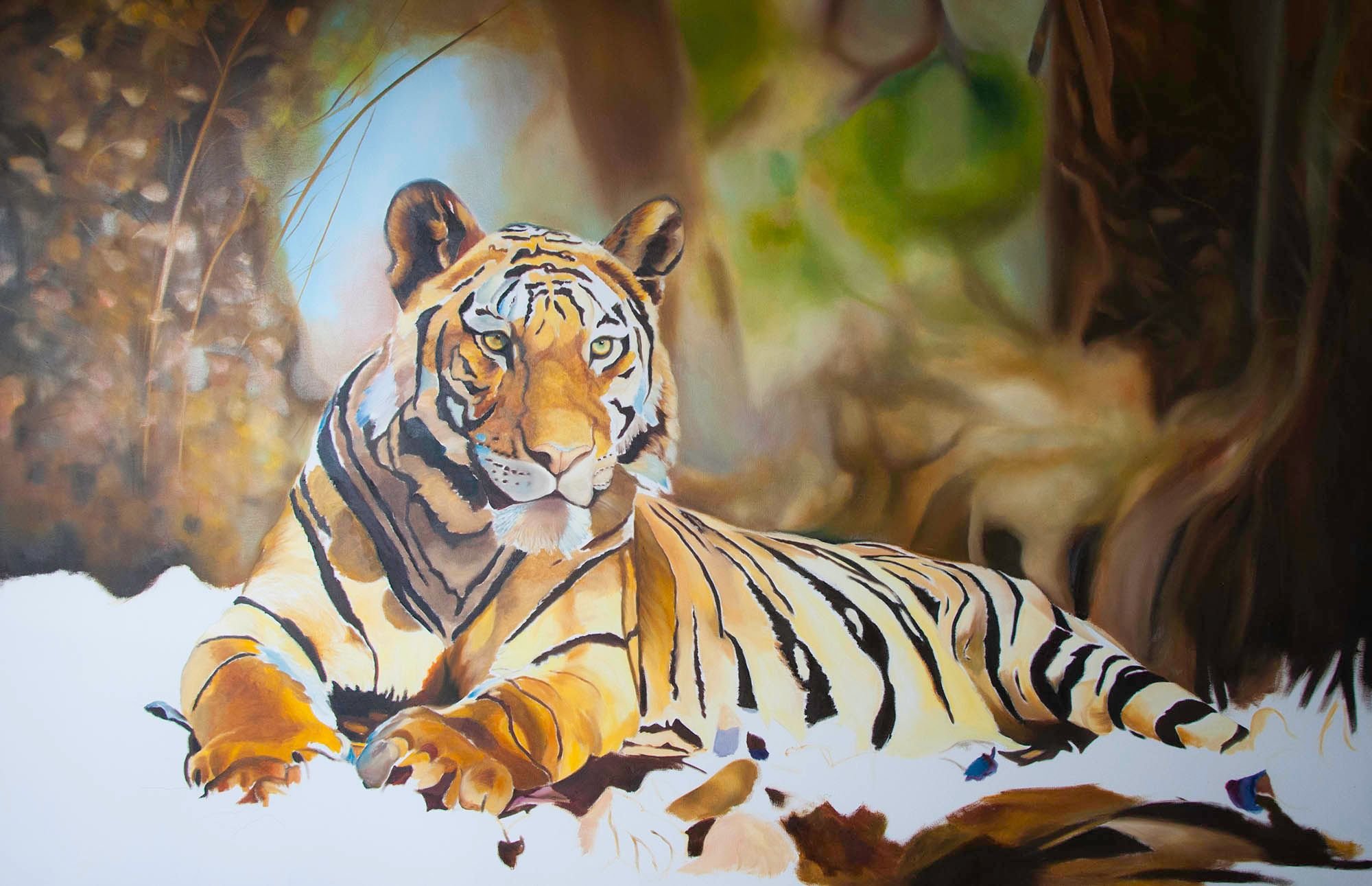 Finally, I can devote myself to the details to get to the final result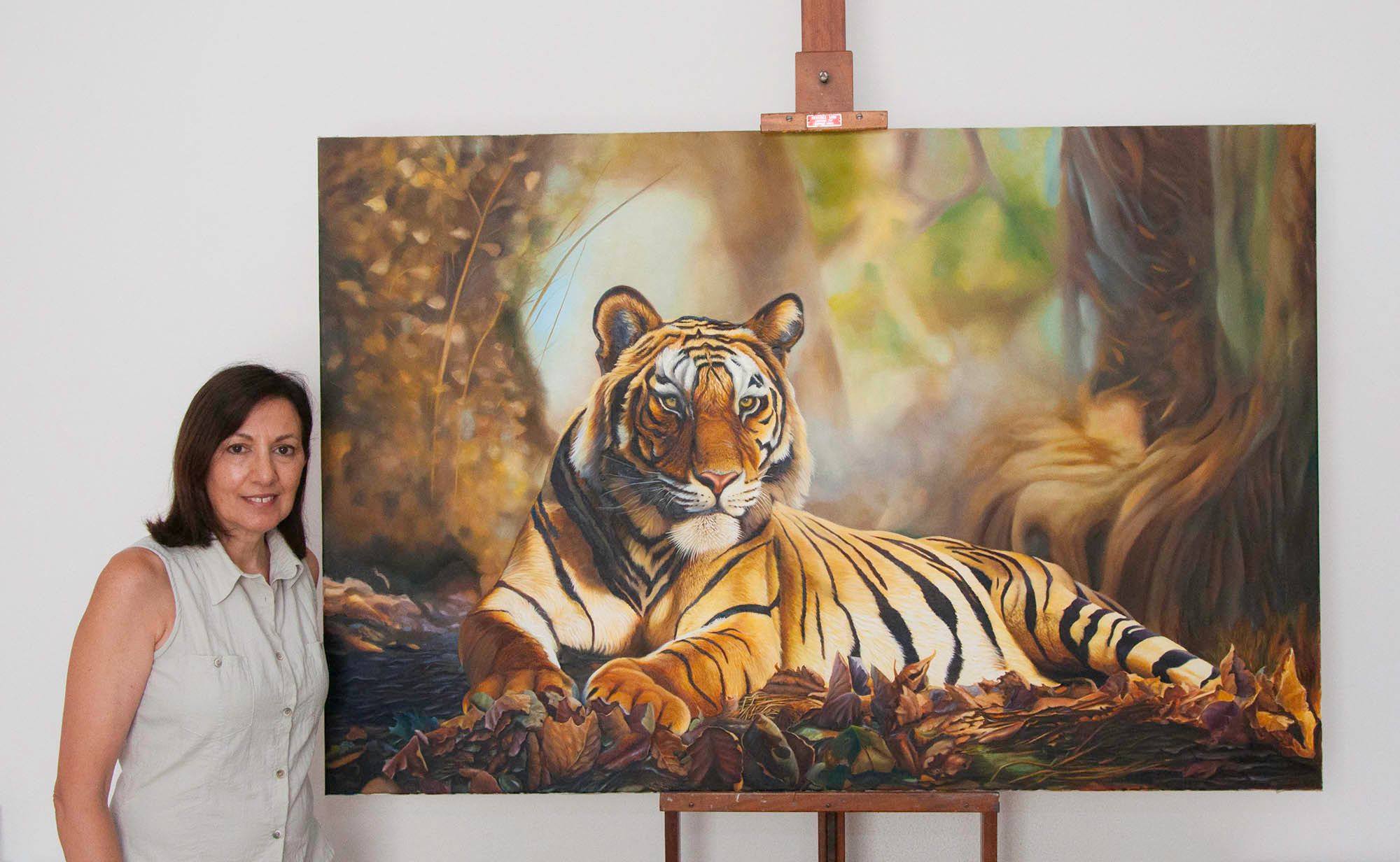 Thank you very much for watching my artwoks !!!!
Mi website: http://normazaro.com/