Portrait of cat painted in acrylic
Retrato de gato pintado en acrilico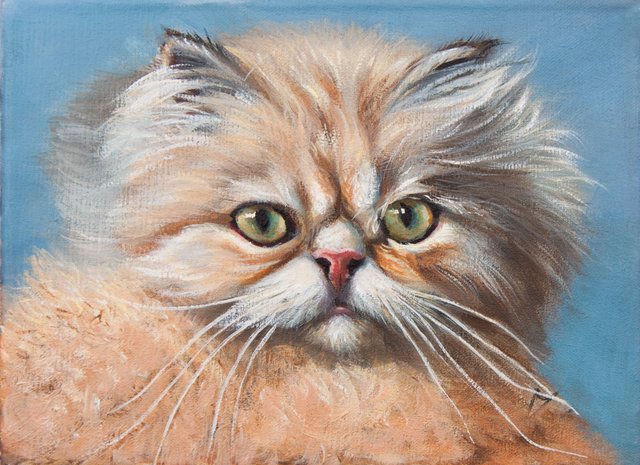 acrilyc on cancas 15x20 cm
Portrait of cat painted in acrylic in small format. I am painting a series of cats for a next exhibition in my city Mar del Plata. It will be totally of cats, portraits of cats of different races and colors. You know that I love cats and decided to gather my paintings of them in a ceremony dedicated only to cats. This is one of them.
Retrato de gato pintado en acrilico en pequeño formato. Estoy pintando una serie de gatos para una proxima exposicion en mi ciudad Mar del Plata. Sera totalmente de gatos, retratos de gatos de distintas razas y colores. Ustedes saben que amo los felinos y decidi reunr mis pinturas de ellos en una esposicion dedicada solo a gatos. Este es uno de ellos.
Thank you very much for watching my artwoks !!!!
Mi website: http://normazaro.com/