Portrait of black cat painted in oil
Retrato de gato negro pintado en oleo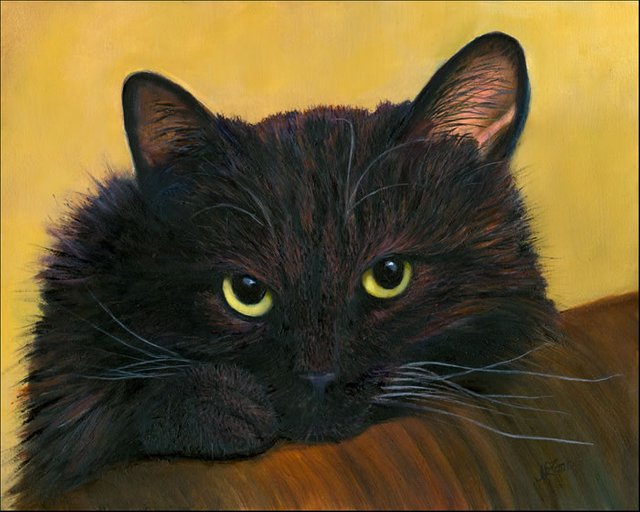 oil on panel 20x25 cm - 8x10 inches
This is a painting of a young black cat who enjoys his favorite place in perfect relax. Even your eyes and ears are alert to everything that happens around you. How beautiful are cats as pets.
Esta es una pintura de un gato negro joven que disfruta de su lugar preferido en perfecto relax. Aun aso su ojos y orejas estan atentas a todo lo que sucede a su alrededor. Que hermosos son los gatos como mascotas.
Thank you very much for watching my artwoks !!!!
Mi website: http://normazaro.com/