Beautiful puppy painted in oil
Hermoso perrito pintadO en oleo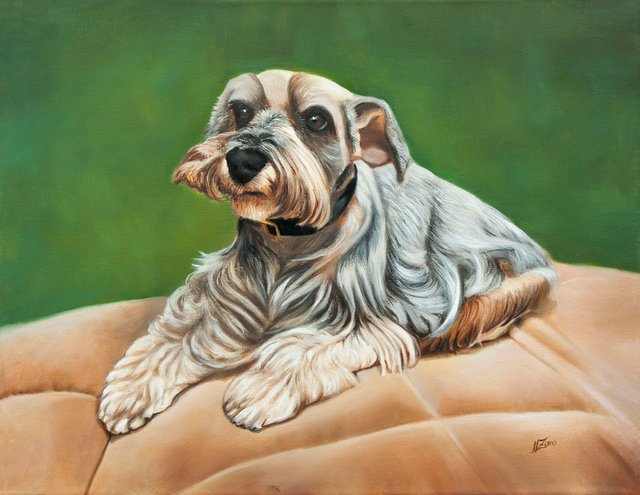 oil on canvas 35x45 cm
This is a painting I made to order. He is a beautiful foxterrier. I like being able to capture the spirit of the animal in a painting, for that I need many pictures of the different pose, if I can not see it personally.
Esta es una pintura que hice por encargo. Es un hermoso foxterrier. Me gusta poder capturar el espiritu del animal en una pintura, para eso necesito muchas foto de el distintas pose, si es que no puedo verlo personalmente.
Thank you very much for watching my artwoks !!!!
Mi website: http://normazaro.com/