My New Russian Easel Has Finally Arrived!!
My New Russian Easel Has Finally Arrived!!
---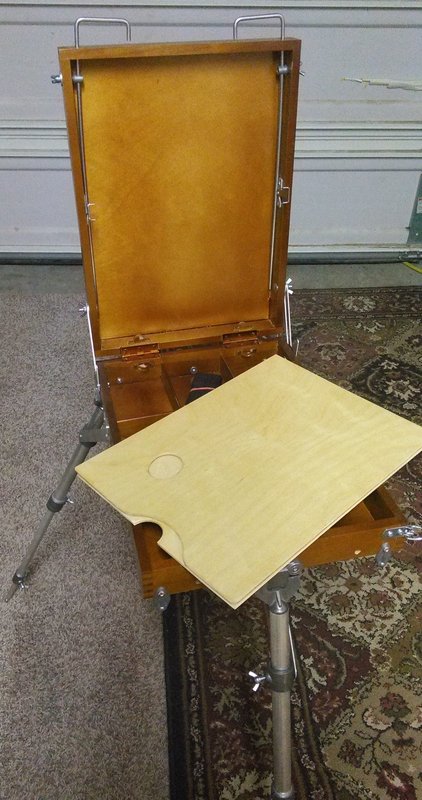 ---
Greetings Everyone,
After 3 long months of patiently waiting, my new easel all the way from Russia is finally here!!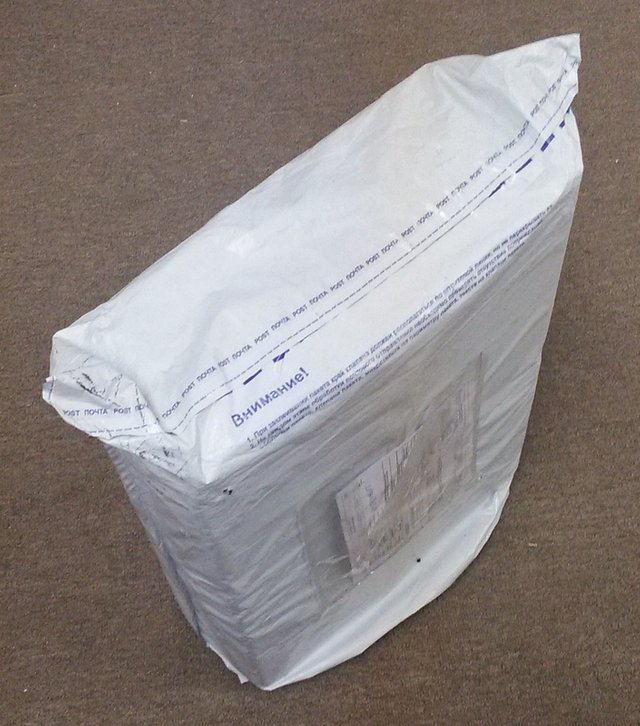 ---
While these yarka easels are similar to the french type, this easel is very sturdy. There's plenty of room for storage, I can either hold my palette or lay it flat, and I just love the solidly constructed metal legs.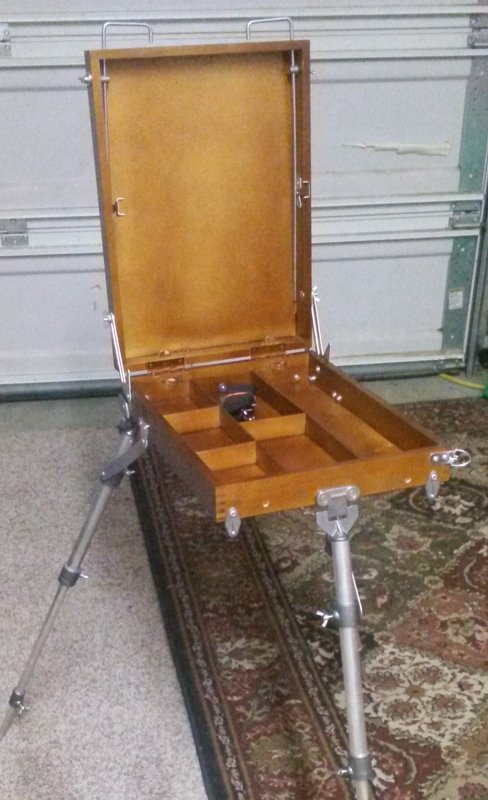 ---
With it being durable as it is, hopefully I will no longer have to contend with any slight gust of wind wanting to overturn my outdoor painting setup.
..So french easels can go to hell!!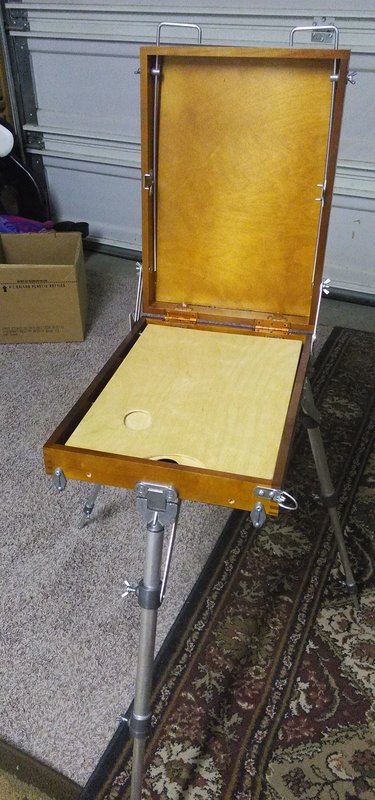 ---
Sometimes I think that a lot of these modern pochade boxes that are becoming trendy among painters these days are overrated.
While most are compact, lightweight and durable; it is my humble opinion that they tend to fall short when it comes to their range of potential.
Now with this easel I am no longer confined to a particular size of painting and palette.
While an easel of this kind appears to take up a lot of floor space compared to most pochades, it is definitely much sturdier!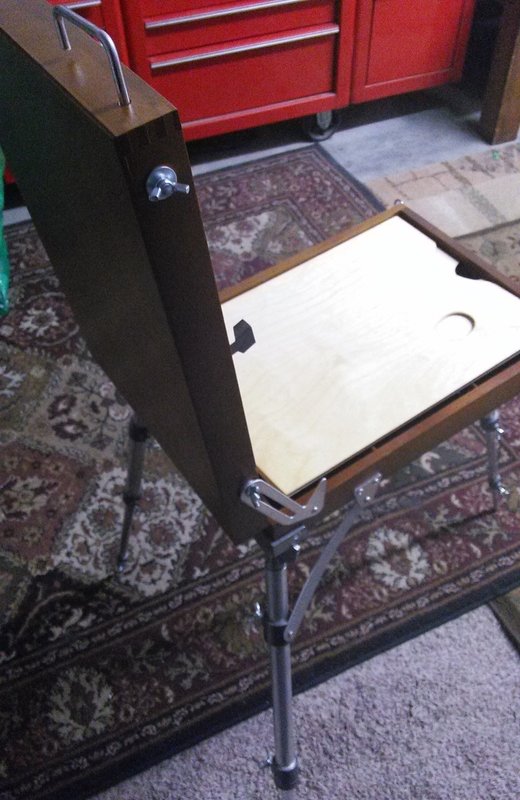 ---
When out plein air painting, I've lost count on how many times I've had to hold down my setup while painting because it would nearly fall over due to wind.
Another one of the features of this easel I absolutely LOVE is that the legs are metal as opposed to wood.
..Believe me in that I've had my fair share of french easels in the past that were equipped with rickety and weak wooden legs!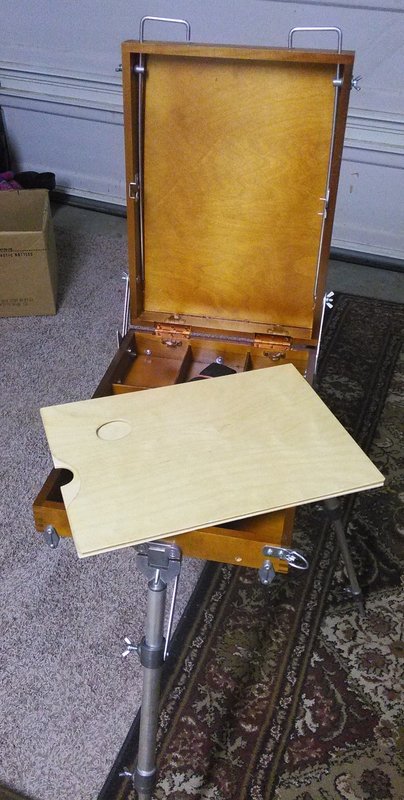 ---
Now with this easel, I hope to do plenty more outdoor landscapes this year!
I also wanted to thank Angela L. Gunter for the tip in guiding me in the right direction in what I was looking for in an easel.
---
Thanks for reading Everyone!
-James Hansen