Another Painting Sold!!
Another Painting Sold!!
---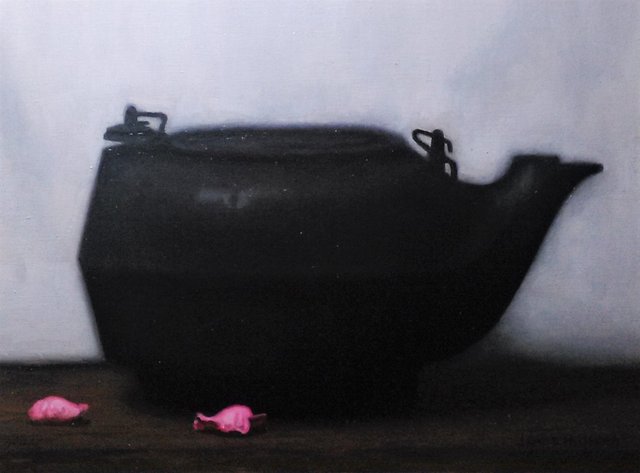 Kettle & Petals #2
9" x 12"
Oil on birch
---
...BOOM!! SOLD!!
---
Greetings Everyone,
Once again I'd like to announce that another one of my recent paintings has just been sold.
I think this has been a new record for me.
Not only of course am I happy that it has been sold but I'm pretty jazzed about who bought it :)
Now...Onwards and upwards!
---
Thanks for reading Everyone!
-James Hansen