Hello my good and beautiful steemit people! Like any new day of life, we wake up with energy to live it with intensity, although sometimes we wake up with the sheets attached to the body. I am very pleased to write again and thank God for writing me one more day of life. This 09-02-2020 attempt to resume my daily publication. I know that I have something accustomed to 100% original content, this post will be no exception.
We have all had that opportunity. Whether due to a trip, where the weather is no longer warm. But mostly, if we have any commitment to the other side of the city early and we want to arrive on time.
It is never, nor will it be easy to get out of the warmth, comfort of our bed and face that cold water that comes out of the shower. Hahahaha good for me it never has been, I'm sure that more than one agrees with my opinion. Without more words here, I leave you my new illustration after so long.
FROZEN BEFORE DIRTY.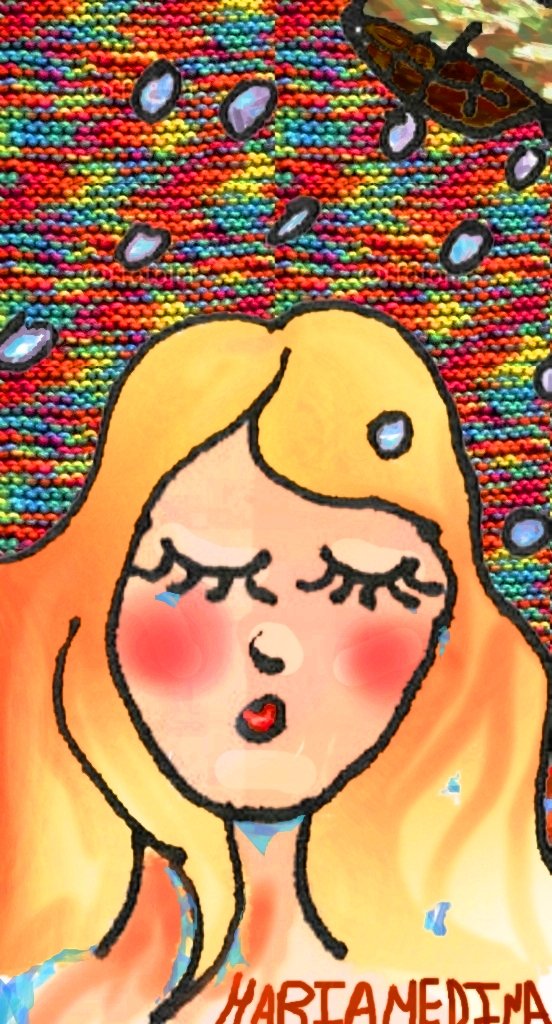 Made by @artmedina.
This post is about that! Here in Venezuela we have a quite popular saying "the one who rises early God helps him". For sludges that are unfamiliar, that means that you will do well in the course of the day.
MATERIALS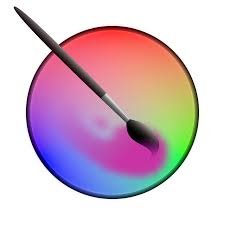 MULTIPLE TOOLS IN "KRITA".
COME AND OBSERVE THE STEP BY STEP
The process with this beautiful illustration was quite fun, with a black pen we gave the first lines and with the tool to select I filled in each corresponding space.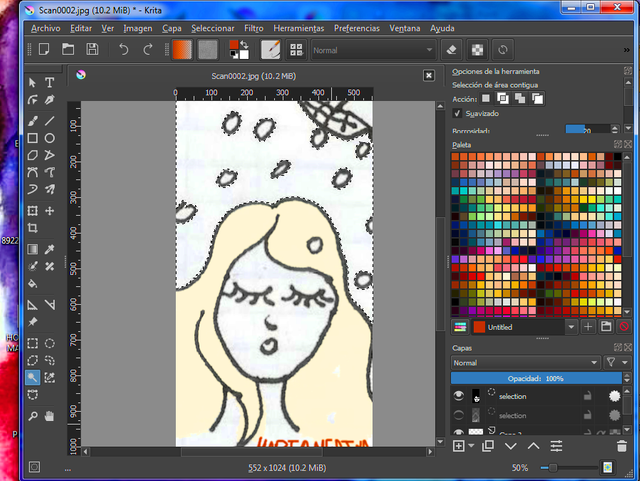 That important to deepen, researching more about drawing so that we improve intuition for facial and body details.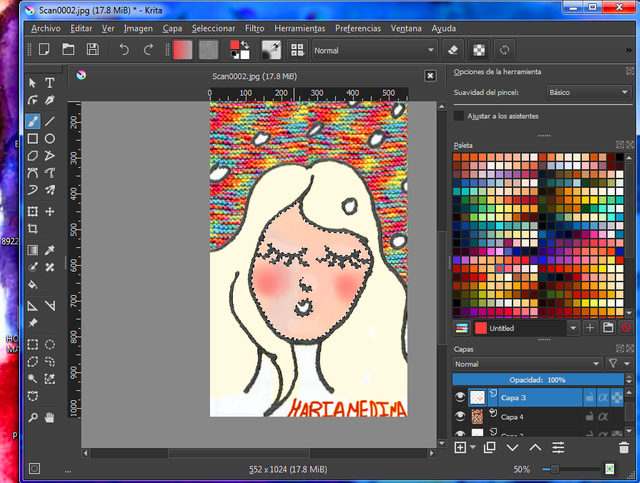 It is a moment of resignation where you only think about the minutes that remain before dawn. You feel your blood freeze and you are even afraid to open your eyes.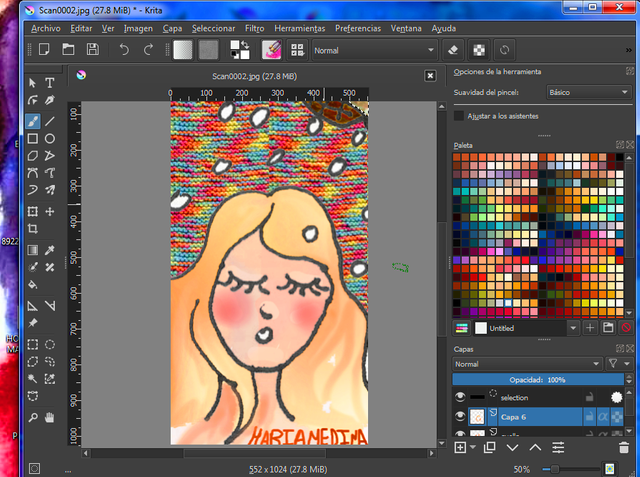 But the good of every difficult circumstance; is that after all those uncomfortable feelings and feelings we enter an adaptive phase. We have as a reward, being fresh the rest of the morning and in a very good mood.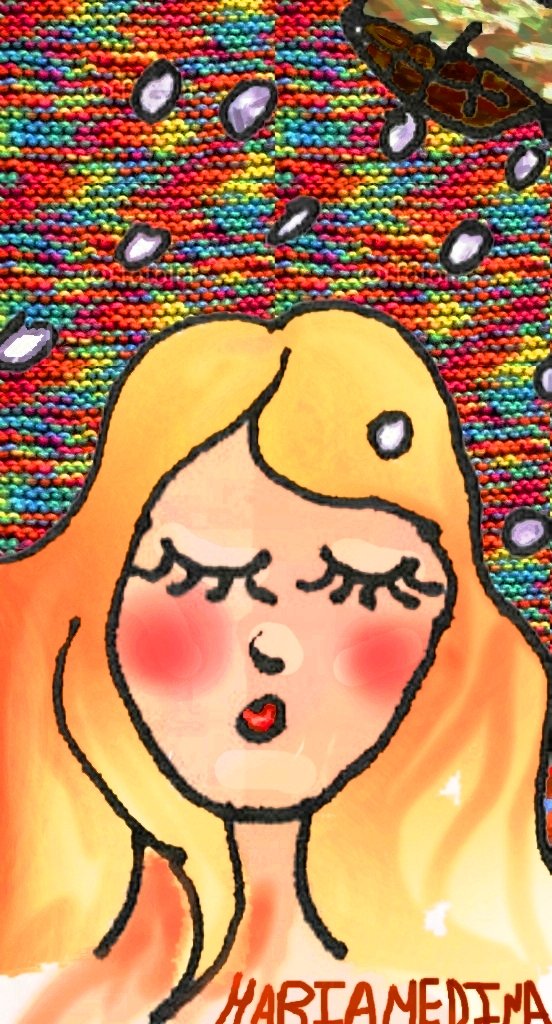 I don't like you? Give it a new chance. :c
AGAIN AT A GLANCE :D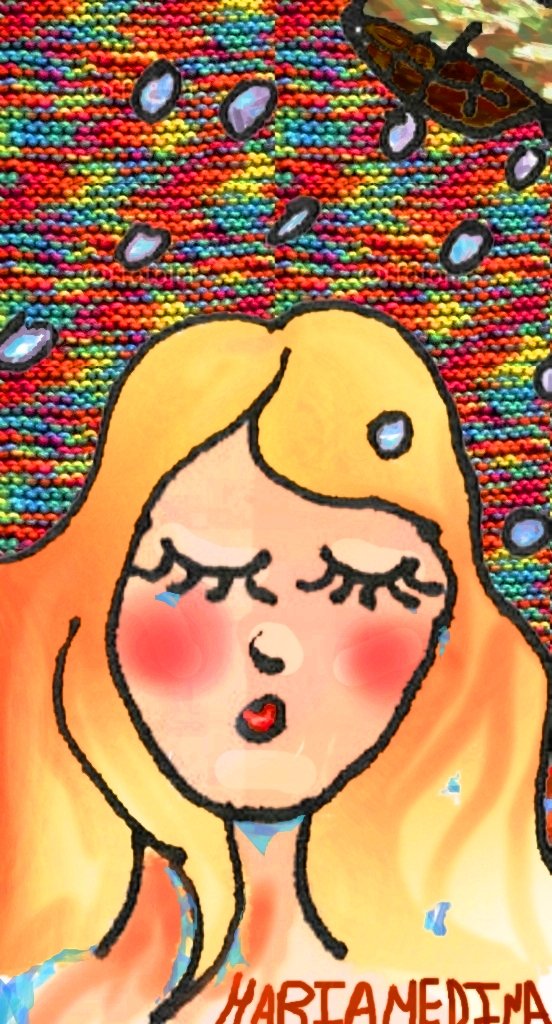 Made by @artmedina.
I want to tell you that this work was an open invitation, you can always resume what you like to do, what causes you interest, constantly restructure, return to our lives with a sincere smile, because the inventiveness for me is invaluable and is what differentiates Authenticity of each individual as an artist in their inspiring moments of intellectual freedom.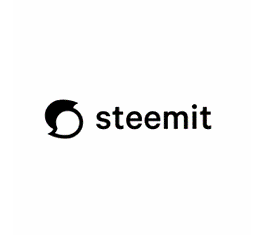 I hope you like it and I want to meet you too.
See you in the next post.

¡1000 THANKS FOR SUPPORTING MY ART!

Copyright @artmedina- All rights reserved