Today I will try to make my contribution to Renaissance architecture by showing you a very significant corner of a religious building.
---
Oggi cercherò di dare un mio contributo all'architettura rinascimentale mostrandovi un angolo molto significativo di un edificio religioso.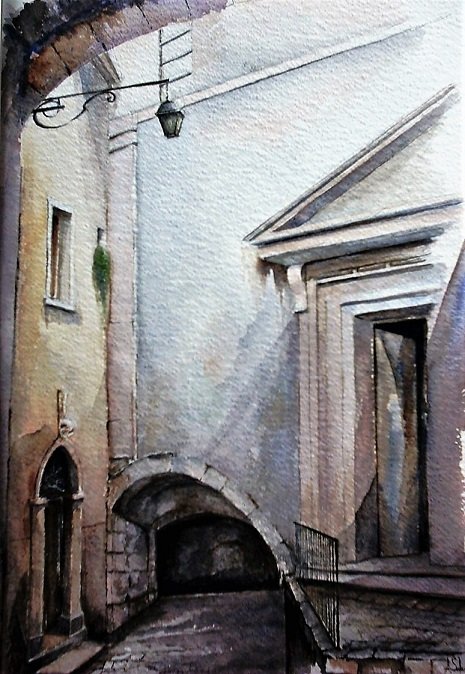 title: "renaissance entrance"
technique: watercolor on paper
size: 36x50cm.
year: 2010
private collection- Rome
detail-1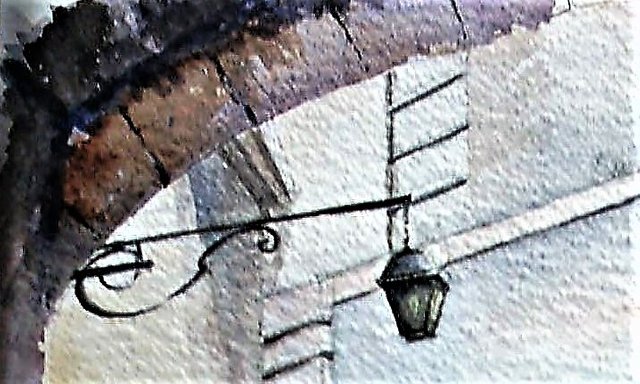 in the upper part we have a glimpse of a medieval arch on which a typical 19th century lamp is installed. (detail-1)
---
nella parte in alto abbiamo uno scorcio di un arco di tipo medievale su cui è installato un lampione tipico del XIX secolo.
---
---
---
detail-2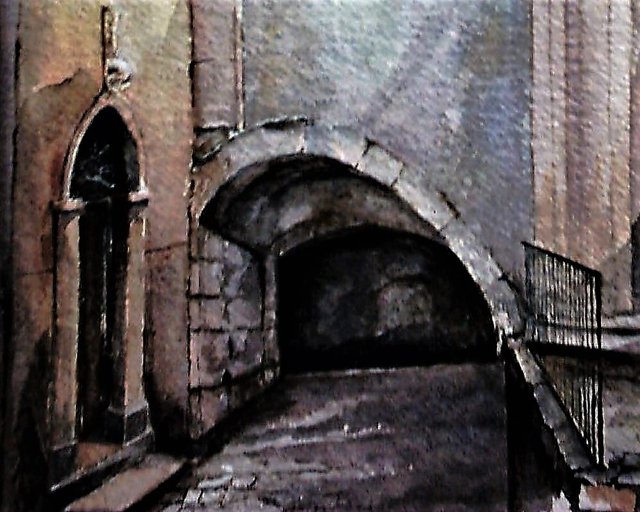 in this particular, an example of late Gothic gate recognizable by the arch formed by two crossed circumference arches.(detail-2)
---
in questo particolare, un esempio di portone tardo-gotico riconoscibile dall'arco formato da due archi di circonferenza incrociati.
---
---
---
detail-3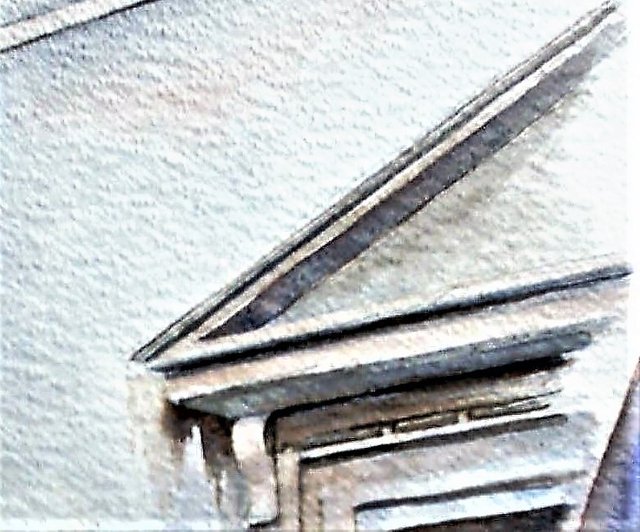 We can observe the detail of a tympanum or pediment, a typical Renaissance triangular architectural element. it is an element that surmounts the access portal of a building of a certain importance. Usually the tympanum is used to embellish facades of religious buildings, palaces and villas.(detail-3)
---
Possiamo osservare il particolare di un timpano o frontone, elemento architettonico triangolare tipico rinascimentale. esso è un elemento che sormonta il portale di accesso di un edificio di una certa importanza. Di solito il timpano viene usato per abbellire facciate di edifici religiosi, palazzi nobiliari e ville.