Vadim Frolov joins Pacio as Lead Developer on the blockchain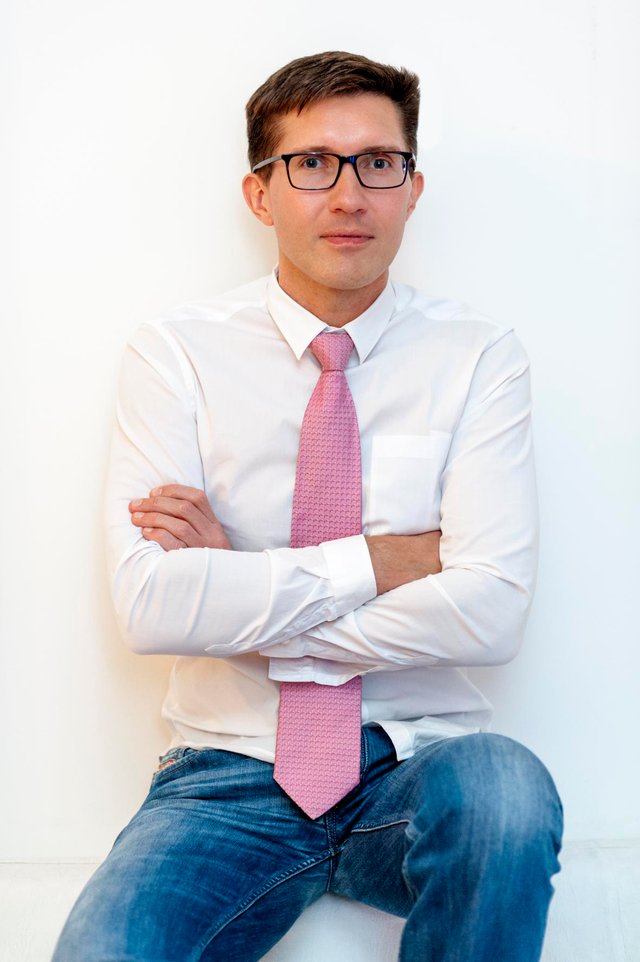 Vadim brings over 20 years of Software Development and Information Systems Analysis. Design, development, optimisation and project management experience. His language skills include C++, Java, Python, Assembler, Cuda, OpenCL, JS, PHP, Postgres, Mysql, English, German, and Russian. He lives in Vienna and has done so for many years.
Vadim has a 1997 Master's Degree in Mathematical Linguistics (automatic speech recognition, translation and other aspects of artificial intelligence) from St. Petersburg State University, with a thesis on "HMM and ANN in Speech Recognition".
He has developed numerous systems and led development teams.
In short bio terms, Vadim is a software architect, developer, and entrepreneur who has built a blockchain based micropayment platform, content recommendation and speech recognition systems. He has experience in business management and reporting software, including an XBRL validator. He has a background in AI and mathematical linguistics. His passion lies in understanding difficult matters such as philosophy and developing IT solutions which help improve economies for the good of all.
Vadim's arrival also the kickstart to Pacio's MVP development.
A hearty welcome for a real Pacio man!

---
Posted from my blog with : https://blog.pacio.io/vadim-frolov-joins-pacio-as-lead-developer-on-the-blockchain/
---