The Case for Pacio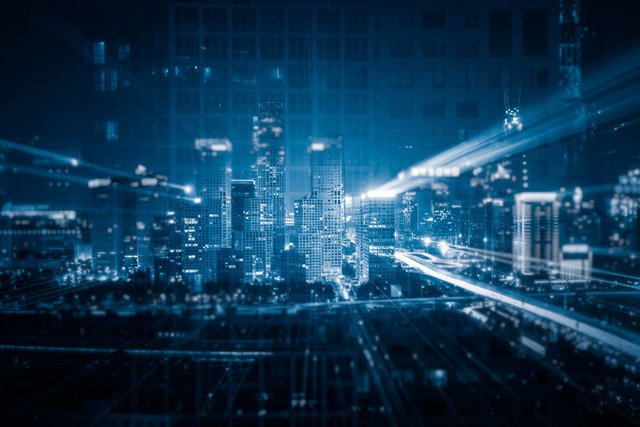 In today's globally connected world, data is the key to everything, including control and wealth.
However, with most of that data being held in isolated silos, no corporation or regulator can keep up with the demand for data interfaces and translations between the myriad of unconnected non-standardised databases. The result is an ineffective patchwork which is both expensive and full of holes - a bonanza for criminals.
By creating a decentralised semantic data application platform, Pacio will:
Standardise and simplify the storage, exchange, and comparison of data, both inside an entity and globally, via a new standard for secure and private immutable decentralised data – the semantic blockchain
Improve both security and privacy controls, with entities or persons having full control over their own data
Reduce the cost of storing, managing, comparing, and processing data
Eliminate many opportunities for fraud
Include Fiat and Crypto accounting and management as an intrinsic part of the system
Provide real time business insights boosting bottom-line performance
In the fight against fraud, and the need to provide a complete chain of evidence in financial matters, Pacio's inbuilt accounting intelligence allows:
Transparent, immutable and incorruptible accounting
Easily verifiable records including inter entity ones
Sharable and comparable data across entities and jurisdictions
First seamless technology to "follow the money"
Pacio has identified that:
The need to process standardised, semantic data will explode in the years ahead
The cost of trying to manage or create connections between the flood of data will grow exponentially with the increasing number of likely interfaces
No existing system adequately addresses the need
Pacio's solution is blockchain based, semantic and rich in business intelligence.
The founders have pioneered digital accounting and management data practice over four decades and are ideally placed to shape business data in the 21st Century.
Semantic Blockchain
Pacio delivers the Semantic Web hopes as the Semantic Blockchain. It allows for easy exchange, management, and comparison of accounting or indeed any data worldwide. Pacio's Blockchain solution enables global accountability – the foundation upon which economic activity is built.
The challenge: setting standards to end fraud
Today it is relatively easy to commit fraud because there is no global standard for following the money. For example a US corporation finds it tedious and expensive to consolidate the accounting data of its own British subsidiary because of different standards. Then, trusted third parties such as auditors, banks, and regulators are needed for verification of transactions in an error prone and expensive process.
The incompatibilities and lack of verifiable transactions create data silos. Pacio connects every single entity, jurisdiction, and standard in a comparable, verifiable way which will eliminate many opportunities for fraud, and greatly reduce the cost of producing accurate financial statements. The potential saving globally is trillions of dollars per annum.
Pacio sets a global business data standard
Pacio brings security, immutability, incorruptibility, and auditability to business data and allows inter Blockchain operations
The Standardised Semantic Information Model (SSIM) stores and standardises data across entities, jurisdictions and accounting standards. It retains compatibility with earlier attempts to organise business data such as XBRL, but is far superior, and simpler.
Single Entry Accounting Done Right! (SEA), also known as Triple Entry Accounting, is an improvement on the 500-year-old book-keeping tradition that brings accounting into the decentralised age by making inter entity transactions immutable, easily verifiable, and fraud proof. Pacio will enable the scaling (networking) necessary for SEA to become universal.
Target Average Rate Index (TARI) built into Pacio is the well-proven methodology to provide real-time business insights that enables business transforming management when it is needed: now.
Pio: The token that fuels Pacio
Pacio is an ecosystem for application developers. They can access Pacio services via APIs and integrate Pacio into their own applications, wherever those applications run, whether on the Pacio blockchain, another blockchain, the web, or the cloud. The motor for this ecosystem is Pacio's own Pio-Token.
The PIO token:
Allows use of Pacio services
Provides a stake in the governance of the Pacio ecosystem
Is a cryptocurrency in its own right with unique benefits
---
Pacio is creating a decentralised semantic data application platform and will produce the first Semantic Business Web on the blockchain.
---
---
Posted from my blog with : https://blog.pacio.io/the-case-for-pacio/
---