Oyster Pearl Project Update + Oyster Pearl Price Potential
This post will be a summary of the their Team Update + my interpretation of the impacts on its price!
You can buy Oyster Pearl from Kucoins
Re-Brand and New Website
Oyster Pearl plans to re-brand their website and marketing strategy by the 12th of January. Their new logo is shown below.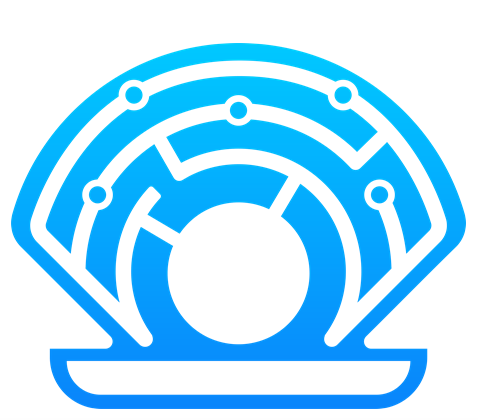 Impacts
Oyseter Pearl is a great project that has been largely under the radar, which means it's undervalued. However, with the new marketing strategy and logo, this could finally push them onto the radar and boost its price in the short term and long term.
Recent Developments
Oyster Pearl started with a very mediocre ICO, raising limited funding. In an effort to receive more funding, Oyster Pearl put up 25 million coins in 5 sell walls on EtherDelta and within 24 hours, 4 of the 5 had been completely taken down by the community! These sell walls were between 0.5 cents to 0.9 cents (I think their article has a type as they stated it was 0.05 to 0.09 cents).
Impacts
This shows great community support for the coin. A coin can only grow with a strong community who believe in the team and the work they do. Furthermore, the price is now around 3 dollars. That's an increase of 640 times in just a month! However, I don't think it's too late to buy some, it's still quite a Pearl hahahahahaaa.
Hiring
The team has grown has a small 3 person team to 16 talented individuals in just 3 weeks!
Impacts
Hiring is a key indicator of how legitimate a project is. The team growing over 5 folds is a serious indicator that Oyster Pearl means business!
TestNet Update
Oyster TextNet progress is on track despite their recent hiring (which takes time away from the actual project).
The TestNet will allow users to upload data to the IOTA Tangle, by spending PRL. The data can then be retrieved from any IOTA light wallet server for free, via the Oyster web client. Data storage will persist on the TestNet but serious storage needs will require use of the MainNet which will be released later on.
For additional transparency, they are changing the way they commit code; instead of using a private repository and pushing to the public Github, all commits will soon be public as the feature branches are finished. You can also follow their constant progress on our public Trello board! You can observe development progress in our Oyster Development Channel on Telegram
Impacts
This is the actual product of the team coming into fruition. If the project works as intended, expect the price of Oyster Pearl to moon (I hate that word honestly)! Their communication is also testimony to their transparency as a project.
Exchanges
Their listing on Kucoin has sky-rocketed their growth and exposure. This has already had a massive impact on price and trade volume.