Camping In Sisterdale - 250 Acres In The Hill Country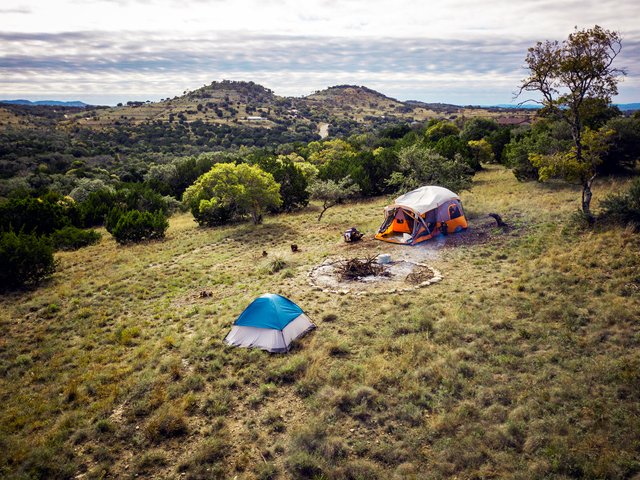 One of my favorite spots to camp is in Sisterdale on a family friend's private ranch - love the peace and quiet out there with tons of square acres to roam. We bought the giant orange tent a few years ago and is a camper's dream complete with front mud room.
We go out to this ranch about 5 times a year and explore the woods, build giant fires and drink lots of Lone Star beer.