One of the best, most rewarding, and beneficial ways to get exercise is to go hiking. I don't really like the term 'hiking' though; I prefer to call it what it is to me: Exploring!
One of the targets of my family's exploration are any of the many dry or seasonal creek beds that cut all across the San Antonio area. Recently my eight year old son Ben and I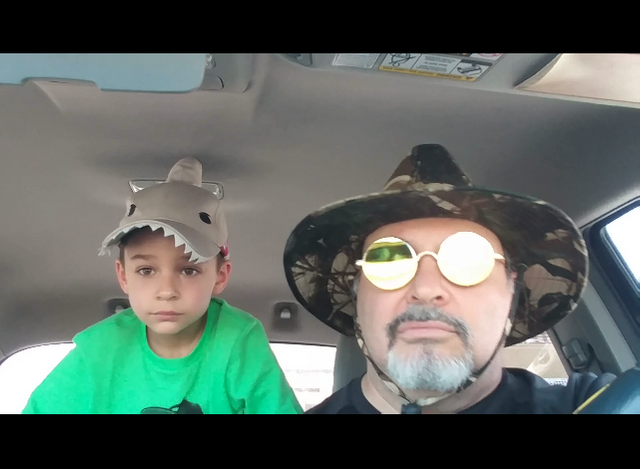 chose to explore a length of a local creek called Cibolo Creek.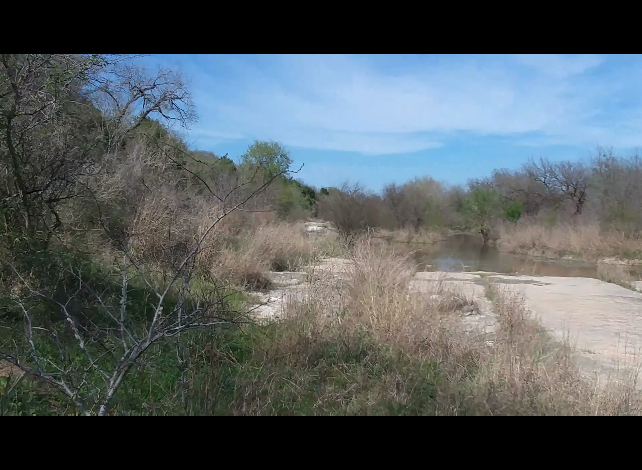 That's pronounced 'sib uh lo', and if you were to follow it from end to end...well, you'd probably celebrate a birthday somewhere along the way! But we chose a route that consisted of about 1.5 miles one way, starting at a convenient parking spot. Here's a map of the route: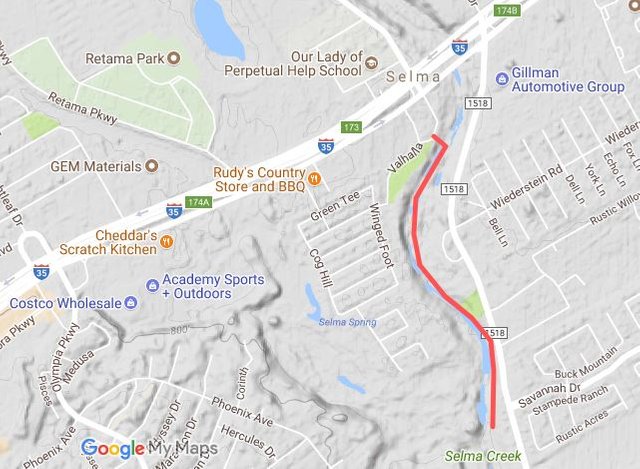 Okay, so let me show you some of the highlights of our trip and fill you in on what our personal exploration methodology is.
It is vital that if you're taking younger people exploring with you that you include them in on the pre-planning. They have to learn how to think ahead...how to plan for all of the "what if" scenarios. So let's walk through what Ben and I thought to bring with us on this trip.
First, we knew that we would encounter pools of water, even though the creek itself is not a flowing creek right now. So, we packed a fishing pole and some tackle, just in case we got the urge to try and catch a fish!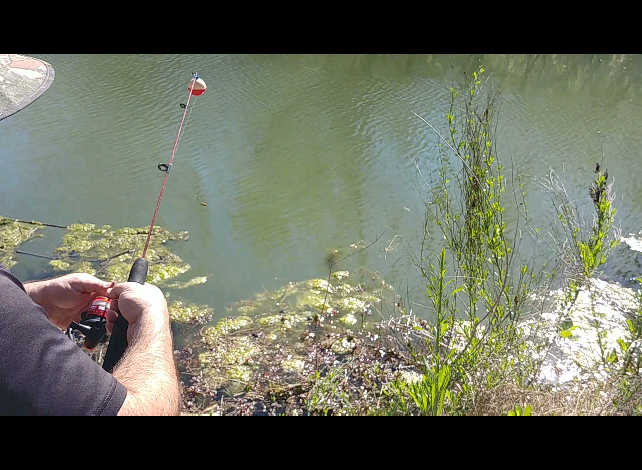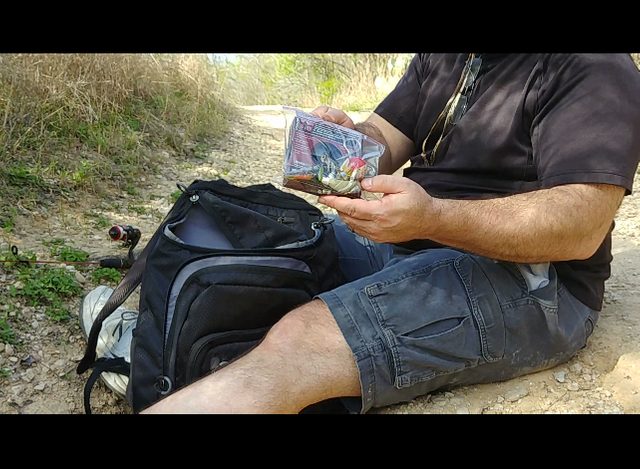 We brought a hatchet that has a firestarter in the handle, as well as some dryer lint, just in case we found a suitable spot to build a small fire to cook our hotdogs: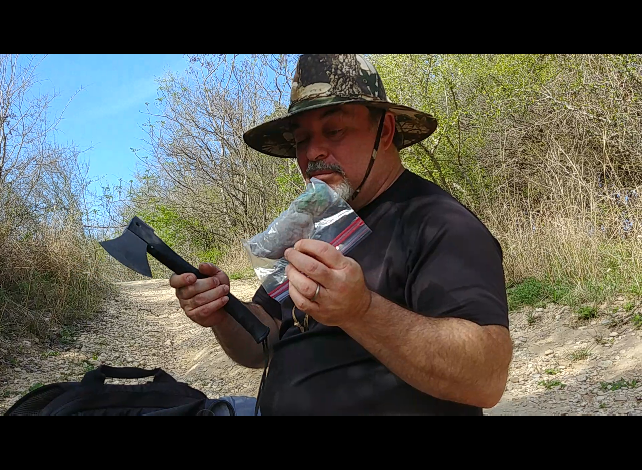 Being always conscious of dehydration down in this part of the U.S., we of course brought plenty of water...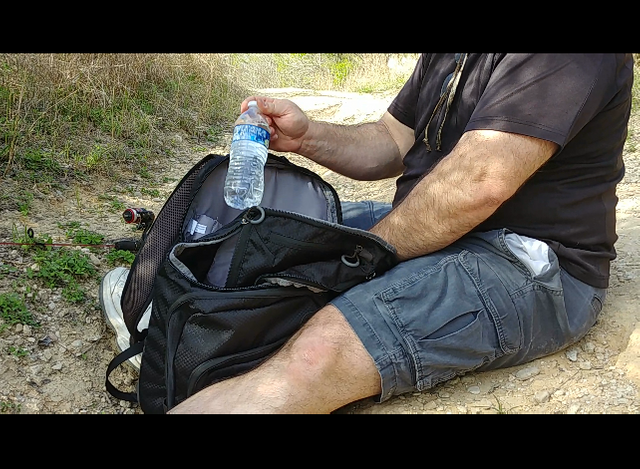 and food! Apples...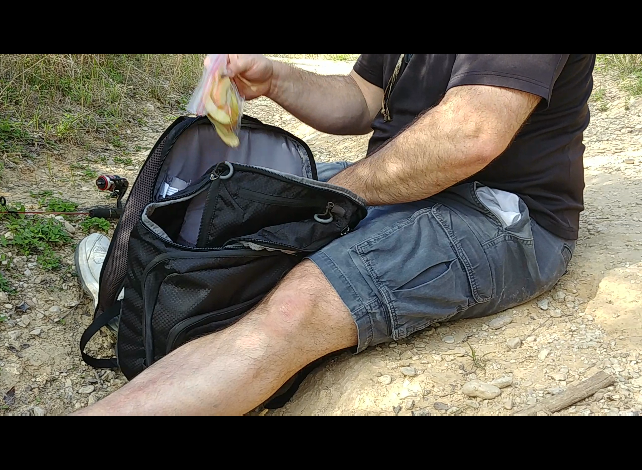 Oranges...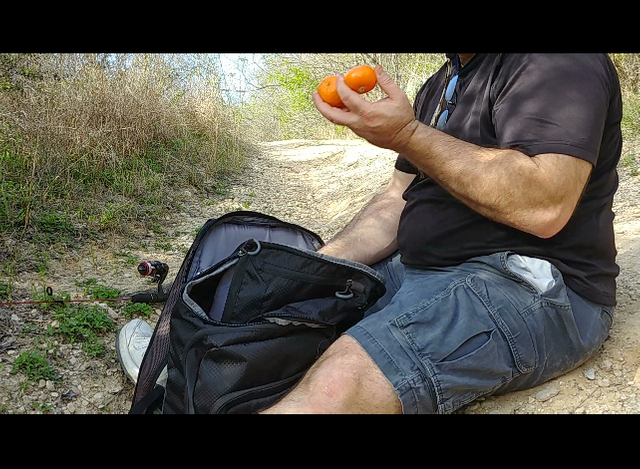 Dried cranberries...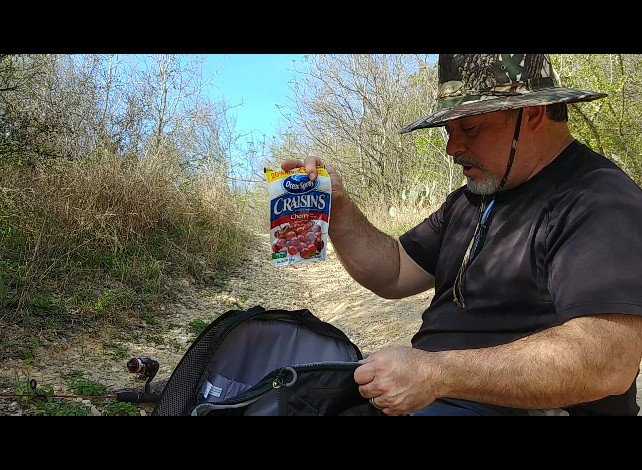 String cheese...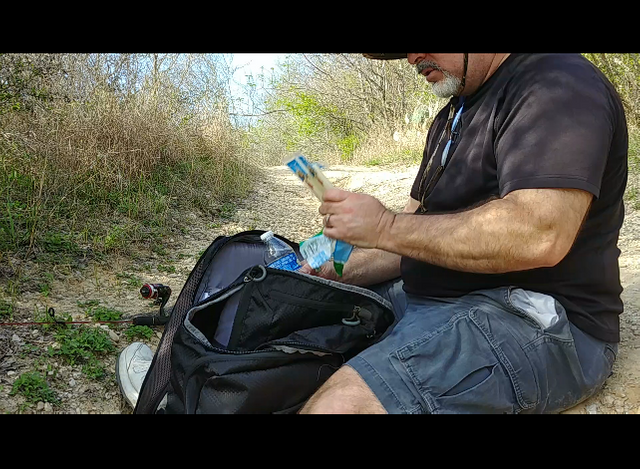 And hot dogs and sliced cheese: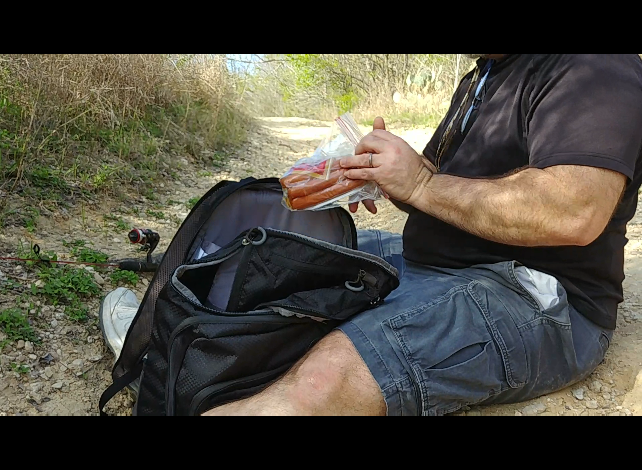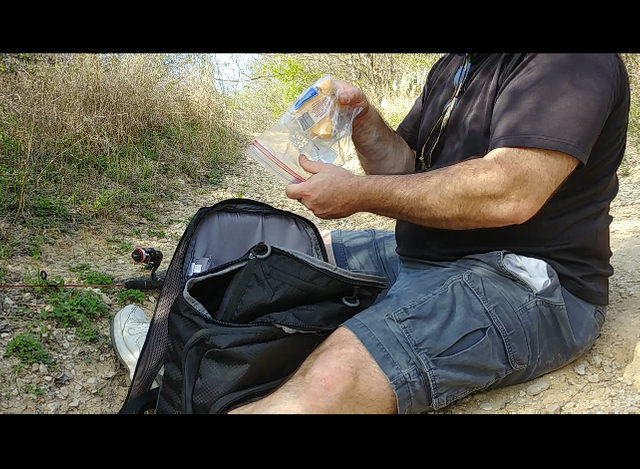 Other items in our pack included a first aid kit: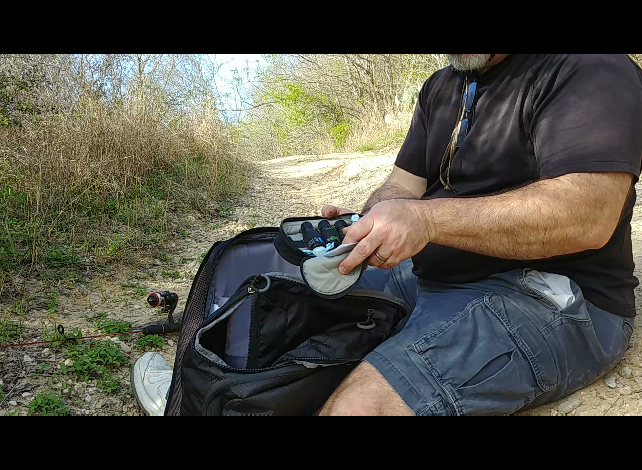 and some bug repellant my wife made with lavendar oil!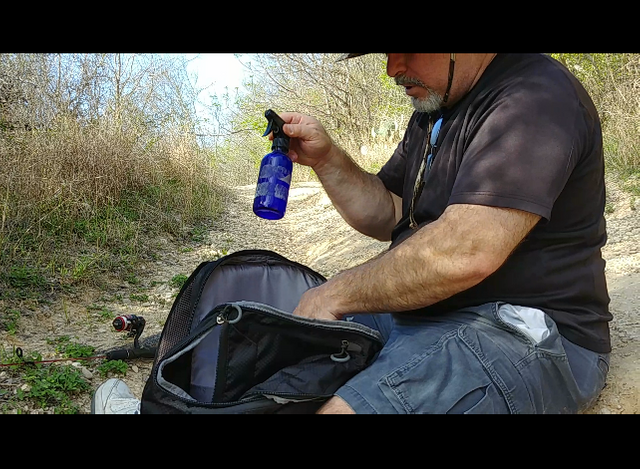 And of course we both had our hats on to keep the sun from cooking our egg (that's what we call our heads).
Now on to "how" we explore a creek.
The first rule we have as explorers is to always "see, but don't be seen". By this I mean that I teach my kids that whatever it is we do out there, we must do it quietly. At the same time, we must be very cognitive of our surroundings...sounds, movements...everything going on around us so that if there are others in the area, or wildlife that we hope to get a closer look at, we will see them before they see us. It's not so much a skill as it is a habit, but it is far better to see other people before they ever see you, and that is what we practice.
The second thing we do is practice active observation of everything we see. Not just see it, but "discern" it. We identify as many of the plants we walk by as possible, and try to note the ones that are edible, useful as medicine or something else, or are plants to be avoided. On this exploration, we identified a few:
These are Dew berries...very similar to blackberries, but they are smaller and grow along the ground among the weeds and undergrowth. These Dew berries are just now flowering and in a month will be covered in delicious fruit!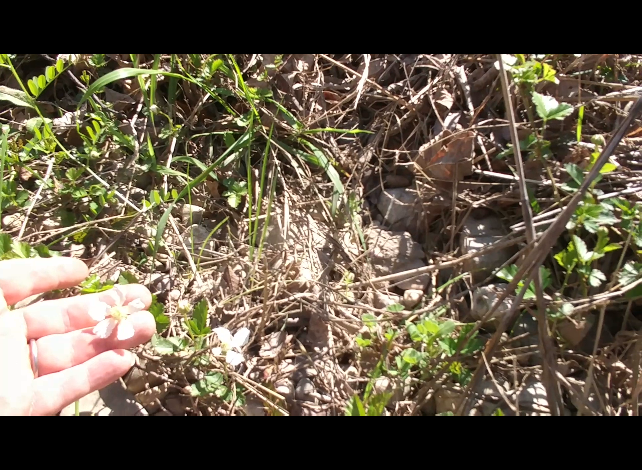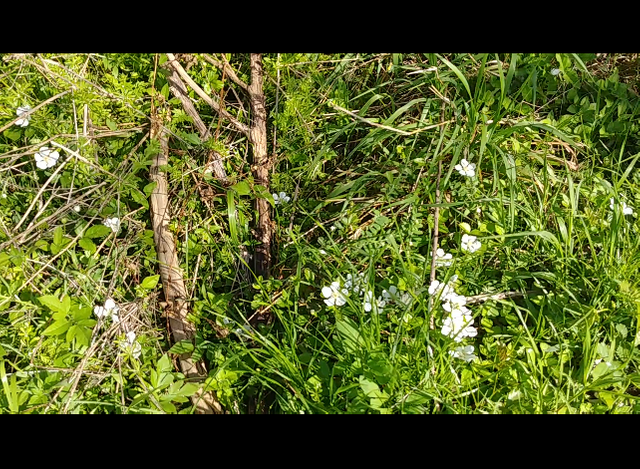 This is prickly pear cactus...it grows everywhere! The pads and fruits are edible, though preparing them will take a bit of education since they're covered in sharp spines.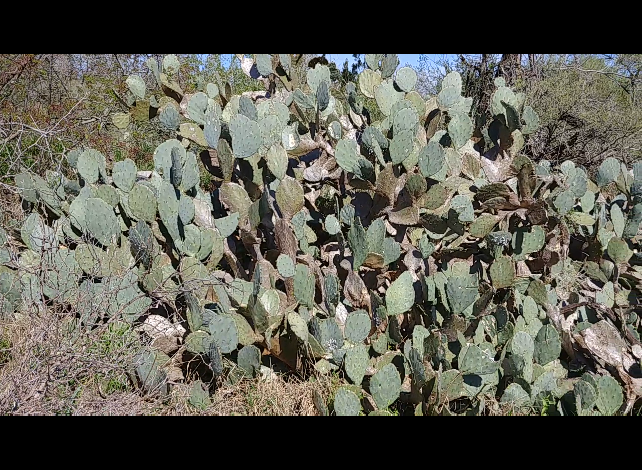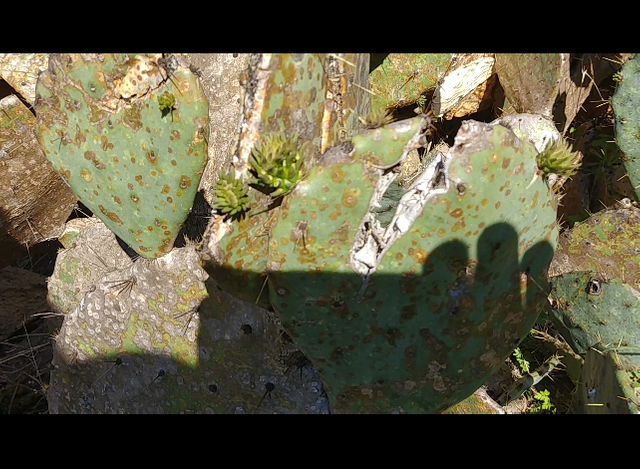 We also saw an abundance of what I refer to as "stickums", though I'm sure they do have a more scientific name. Abundant in spring time, this plant is covered in something that will stick to about anything, especially clothing. These plants are nutritious and edible!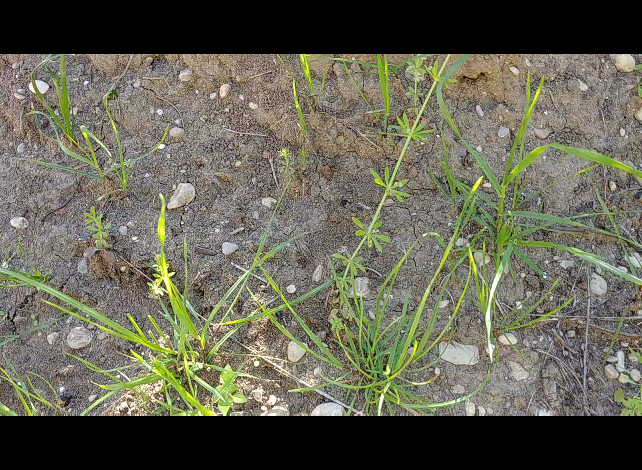 Besides plants, we found definite signs of wildlife. We found all kinds of tracks, for instance.
Deer...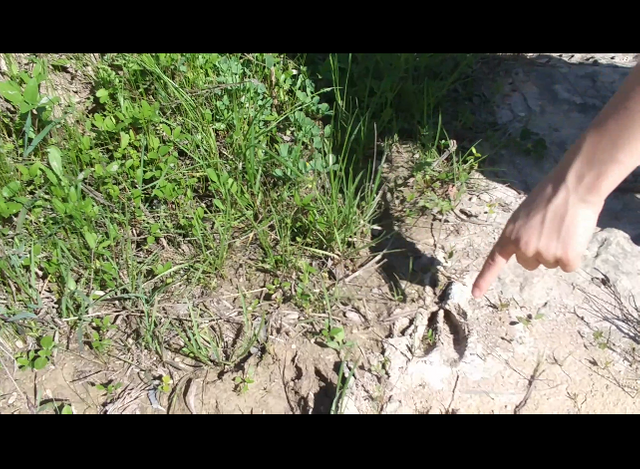 Raccoon...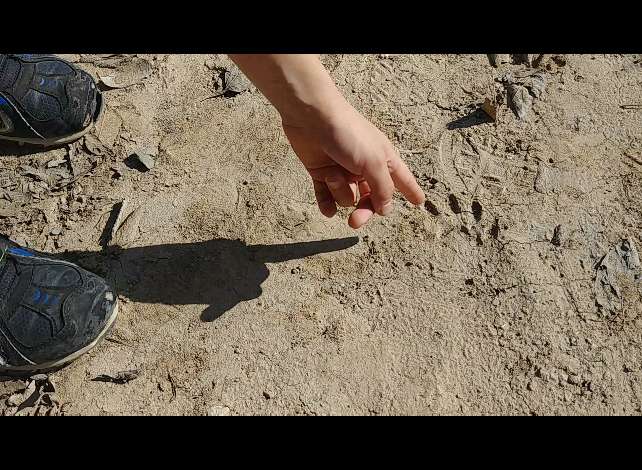 (and perhaps the raccoon who made the tracks!):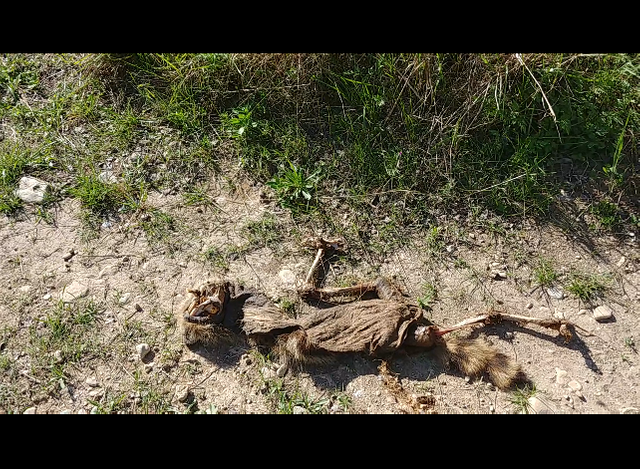 Squirrel...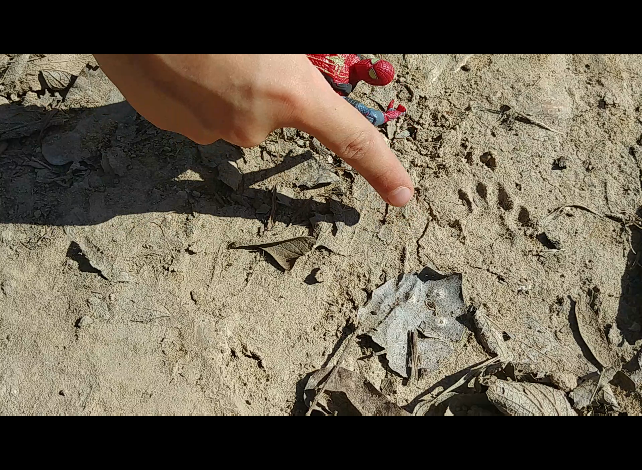 And evidence of recent human activity.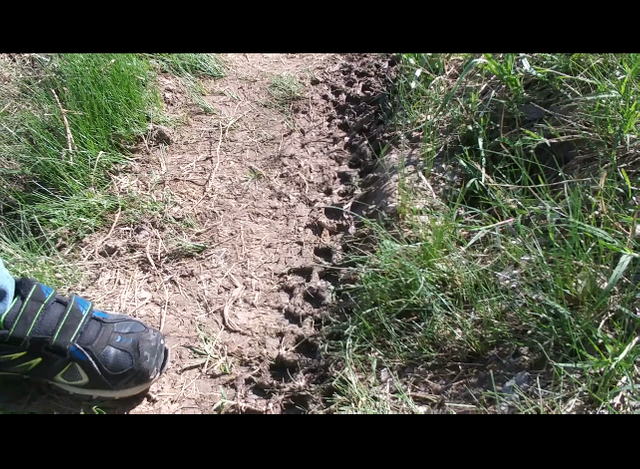 Unfortunately, not all humans respect the earth enough.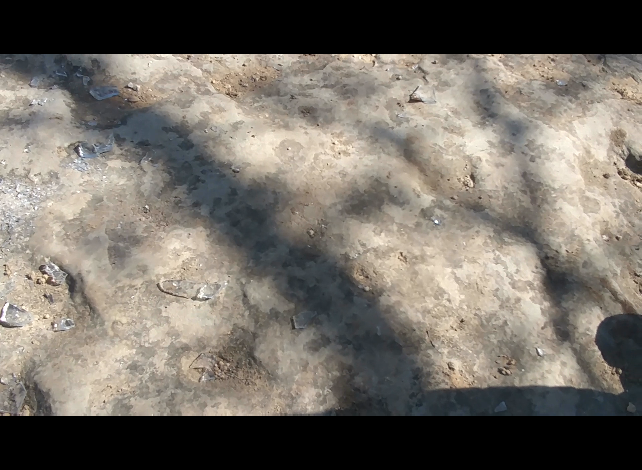 Of course pictures can only capture so much of such an adventure, but there's probably nothing stopping you from making such an adventure of your own! Take the time to really get to know the nature around you. Don't just thrust yourself into it; be purposeful in paying attention to it! Here's a fact: the more you look, the more you will see. Guaranteed.
If you want the video version of our adventure, we documented it so you can take the trip with us if you wish to! You can find it on our Youtube channel at