A hidden treasure in France: Jardin d'eau de l'Aubépré
Read this post on TravelFeed.io for the best experience
---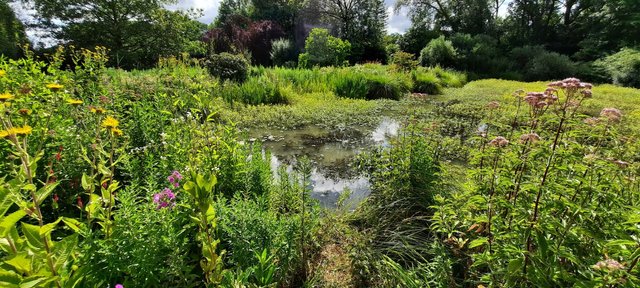 ---
Our trip to France has begun. Wether or not it is wise to travel to another country in times of Corona is a question only time will have the answer to. We will follow the local news for any sings of an impeding local or national lock down. Hopefully we will be able to get home if a lock down were to happen in France or in one of the countries we have to travel through to reach home.
Our destination in France is about 1200 kilometers from home. We could reach that in one day, yet we never do. It is much more fun to take two days for the trip. That way we have time to drive not only high ways but local ways as well and enjoy some scenery and to make a visit to a castle or a cace or something else. And of course, the stay in a hotel at the end of the first day is an added bonus we all look forward to.
This year our journey lead us to Gelaucourt. Hidden deep in the departement Meurthe-et-Moselle in the North East of France, somewhere southe of Nancy, in the land wedged between the highways A31 and A330, it is a tiny village with about 60 inhabitants. Probably there are hundreds if not thousands of litlle village like this in France and there would be no reason to go there if not for for the work and imagination of three men who were passionate about botanics: Raphaël Arnould, Michel Capdevielle et Lionel Gonzalez.
These three men had the idea to turn an hectare of grassland in their village into a botanic garden. The idea was to have a large variety of plants, herbs and flowers, that would be a pleasure to walk through in all seasons. It features more than 900 varieties of plants arranged around a small pond. The pond is intersected in two parts by a small island, connected with a bridge to the path around the pond. The abundant growth, the colours of all the flowers and the mixed subtle perfumes of the growing herbs, make it a small Garden of Eden that is a pleasure to walk through.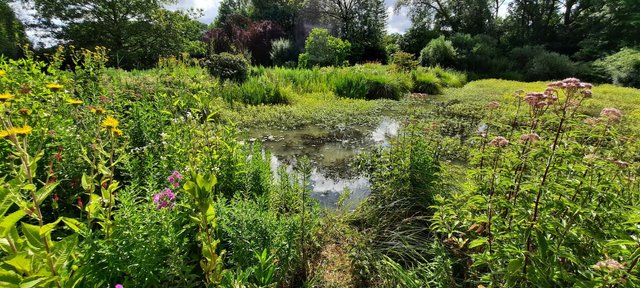 When we got there, the sun started to shine after a rainy start of the day. And of course, that made the garden look even more beautiful.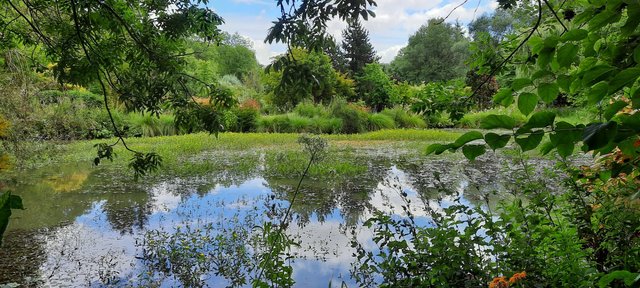 The pond is inhabited by large Koi Karp (a strange name because as far as I know Koi is the Japanes word for carp). They make some funny bubbly noises when they fourage through the pond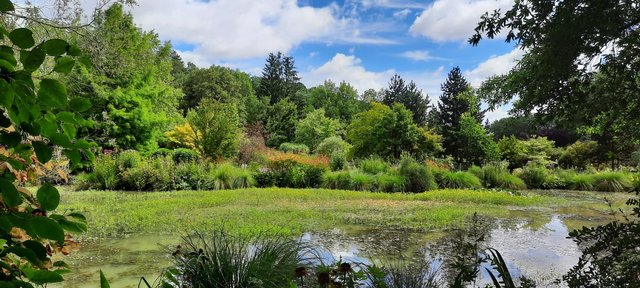 And of course, being parents, we took the opportunity to teach the boys something about whatever was in sight and we happen to know something about... 😀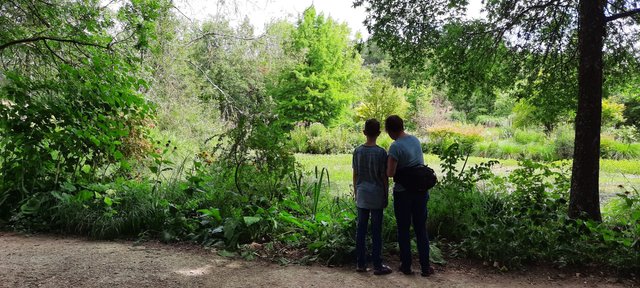 The garden is a peaceful break from the busy travel along a highway. It does take time to visit something like this, but to us it is a fun part of being on holidays.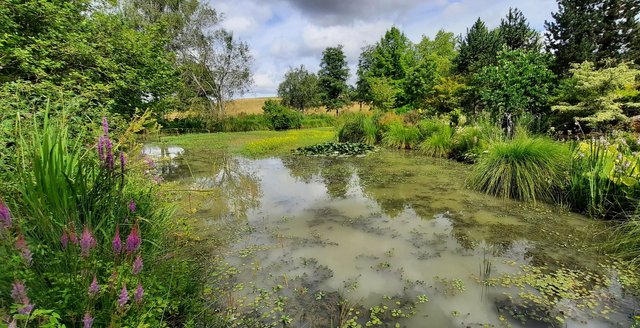 And after a nice lunch meal we were ready to continue our travel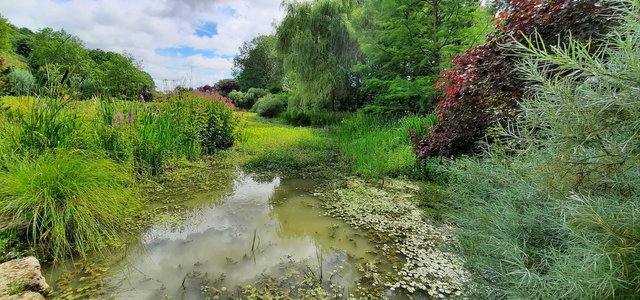 All pictures in this post were taken by me during our visit.
---
View this post on TravelFeed for the best experience.