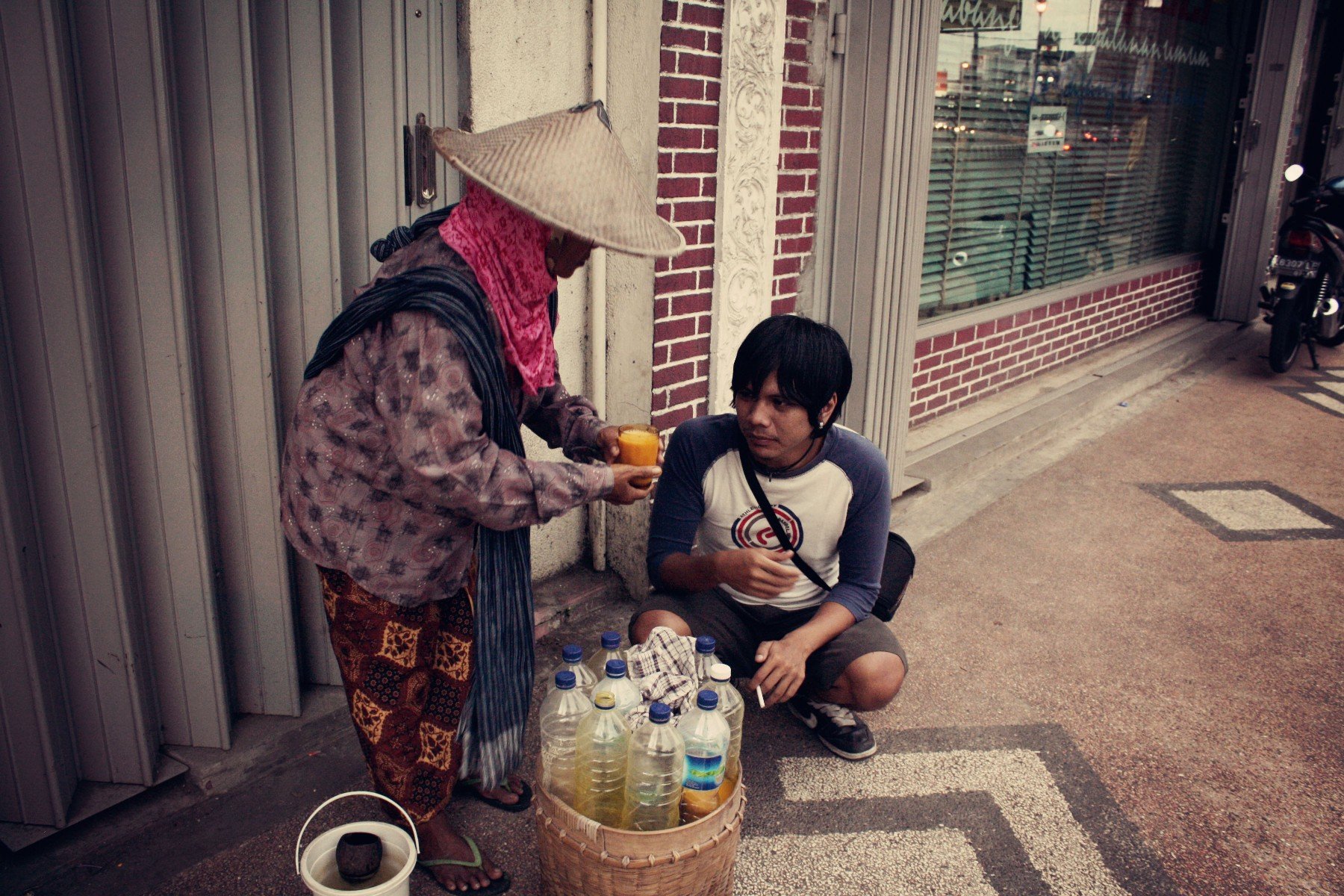 ---
English
Mbok Jamu Gendong, is the young to middle aged javanese woman who carrying bamboo basket filled with bottles of jamu on her back, they walk around villages or city selling their traditional herbal medicine. However nowadays some jamu seller already using motorcycle or bicycle.
What is Jamu ??
Jamu is a traditional herbal medicine from Indonesia. Made from natural materials, such as honey, roots, seeds, milk, local chicken eggs, flowers, leaves and fruits. There is many varian taste of jamu ( bitter, sweet, fresh, etc. )
Bahasa Indonesia
Mbok Jamu Gendong, adalah perempuan yang berumur muda, hingga berumur paruh baya yang membawa keranjang bambu penuh dengan botol jamu di punggungnya. Biasanya mereka berjalan di sekitar desa atau kota menjajakan ramuan tradisionalnya, tapi sekarang seiring perkembangan jaman beberapa penjual jamu sudah menggunakan sepeda motor hingga sepeda kayuh.
Apa itu jamu ??
Jamu adalah sebutan ramuan tradisional dari indonesia. Dibuat dari bahan-bahan alami, Seperti madu, akar-akaran, biji-bijian, susu, telur ayam kampung, berbagai jenis bunga, daun-daunan, dan buah-buahan. Banyak sekali varian rasa jamu ( Pahit, Manis, Segar, dll. )
---