cause of suspension leakage
Poor driving conditions make the suspension system problematic. akibatanya shock breaker your car is leaking most of the car that experienced the fall of this shock breaker because often riding on the road with a hole with high speed. We recommend checking your car suspension system
The following are explosive signs of leakage / damage:
Uneven tire, uneven smooth tire surface is an indication of shock breaker leakage.

Tires touch the spacer, when the automotive lover passes by and passes the sleeping or potholed cock and feels the tire touches the spacer and indicates a leak in the browner.

Swing faster, while passing the police bed suspension feels deeper bounced then indicated wedged shockbreaker.

high car, uneven height also showed damage to shock breaker.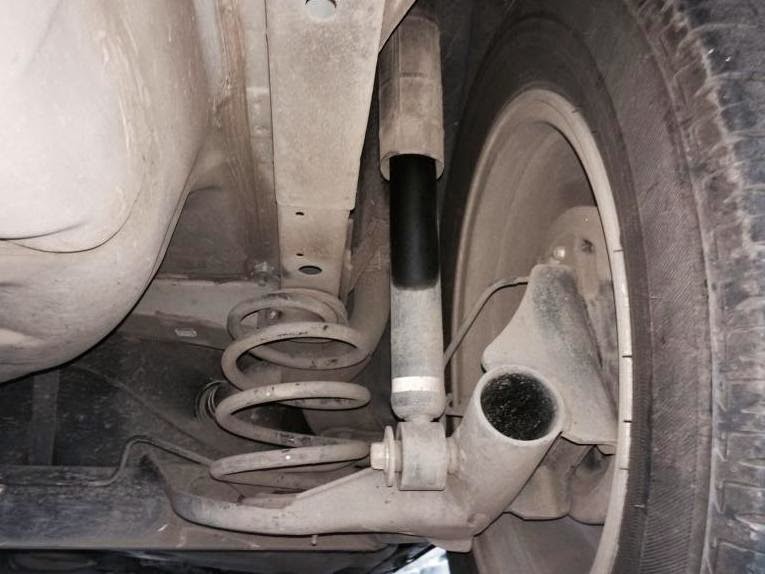 there is also the cause of the leak due to installation errors from the workshop where you ever fix it.example.
Causes of broken or leaking Shock breaker include:
Upper mounting is not fitted properly, Upper mounting (top of the shock breaker) even though it already has the installation flows but also must be installed properly so that the shockbreaker can work normally and not exceed the normal workload, the installation of a little slip. or less fitting can exacerbate the load so that the shock will receive a larger load.

The presence of dirt attached to the shockbreaker because it triggers the tear of a rubber seal that causes oil to leak through the seal

Too often carrying cargo beyond the limits and through uneven paths (holes) can cause shocks easily damaged by heavy loads.

Used tires can also cause shocks that leak due to imbalance when the car turns on a worn tire

Too sharp rotate the steering also further aggravate the condition of a broken shockbreaker, do not turn the wheel too deep with high speed.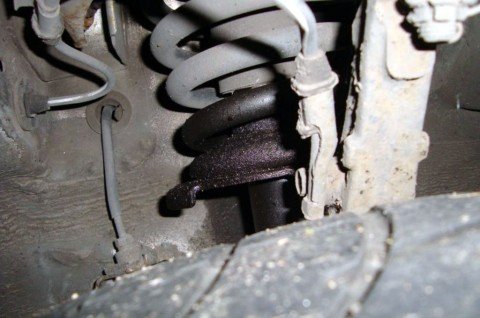 for those of you who often invite your car to play on the mountain 70% dangan carrying heavy loads, very prone to damage to this suspension.