220-megapixel view of the famous Orion Nebula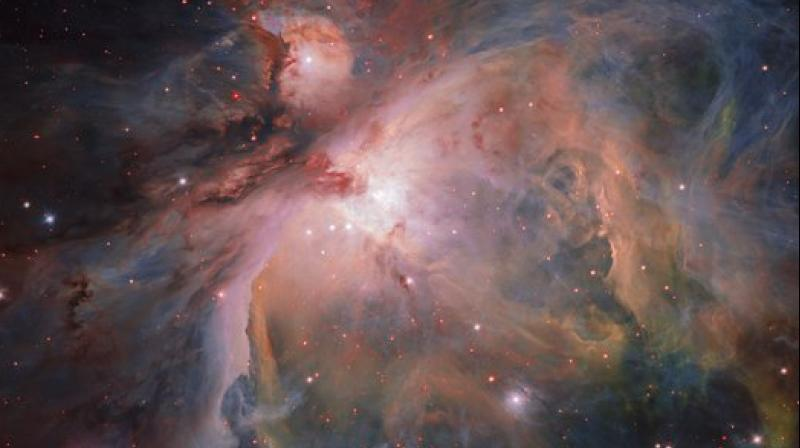 Using observations from ESO's VLT Survey Telescope, astronomers have discovered three different populations of stars within the Cluster.
OmegaCAM — the wide-field optical camera on ESO's VLT Survey Telescope (VST) — has captured the spectacular Orion Nebula and its associated cluster of young stars in great detail, producing a beautiful new image. This object is one of the closest stellar nurseries for both low and high-mass stars, at a distance of about 1350 light-years.
But this is more than just a pretty picture. A team led by ESO astronomer Giacomo Beccari has used these data of unparallelled quality to precisely measure the brightness and colours of all the stars in the Orion Nebula Cluster. These measurements allowed the astronomers to determine the mass and ages of the stars. To their surprise, the data revealed three different sequences of potentially different ages.