Resolve your disputes with KLEROS Blockchain technology that offers you a fair resolution
Resolve your disputes with KLEROS Blockchain technology that offers you a fair resolution

Source

Introduction
In the world there is a variety of companies and each of them specializes in some service or products, and all companies are made up of a number of people and are constantly negotiating with other companies to acquire merchandise, in the modern world these negotiations are made through digital channels and some in specific work with cryptocurrencies. In some cases, their only means of communication is the Internet.
It is for this reason that often these traders run the risk of losing certain amounts of money by having some disagreements and not being able to solve them in the right way.
That's why today thanks to the blockchain technology, we can now count on the experts KLEROS a decentralized system for a fair and balanced negotiation to guarantee the success of the business, in many occasions there are inconveniences in negotiations and becomes a financial problem and opportunities should be reached to entities such as hiring lawyers and visits to the courts.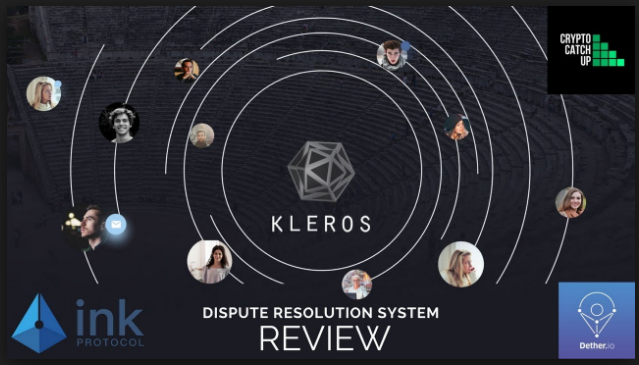 Source

WHAT IS KLEROS?

KLEROS is an optional judicial system. Smart contracts have to design a KLEROS as their arbitrator. When they choose to participate, the contract creators choose how many members of the jury and which court will decide their contract in the event of a dispute. The idea is that they will choose a type of specialized court on the subject of the contract. A software development contract will choose a software development court, insurance will select an insurance court, etc.
The KLEROS team is developing a series of standard contracts using KLEROS as a dispute resolution mechanism.
KLEROS came to help large and small industries to make their commercials and handle effectively negotiations with other companies with services Kleros has specialized people in various categories that will ensure that the contract is fulfilled for the benefit of both parts. Small industries are benefited because when taking a case to the courts will have a greater loss at the cost of the contract.
KLEROS will help industries to reduce costs by means of an intelligent contract where the interested parties will be protected in case of being breached by any of the parties that contract, by making an intelligent contract with Kleros accounts with a group of qualified people to intervene if necessary, it reduces expenses since it avoids hiring other people to resolve the dispute.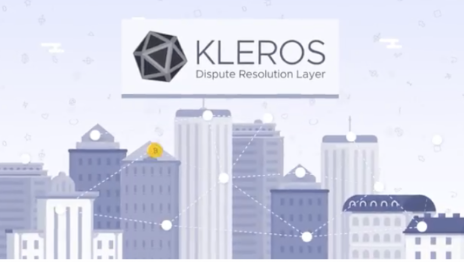 Source

Some benefits
KLEROS offers great benefits to small and large industries as it will help you save your capital, when making a contract with this company you are ensuring that all the capsules that are in this contract are met in this way you are avoiding, hiring others people to solve any inconvenience that may arise in the negotiation and avoid additional chasms that may be more expensive than the same contract already made.
Benefits
It offers security, efficiency, equity, economy. All in the same system to resolve disputes.

Incentive system KLEROS
KLEROS aims to provide the user with a jury with integrity and able to follow the protocol, which is why each jury has motivating tokens to participate in each dispute. This is possible through the token that this system uses which is the PINAKION (PNK) this plays an important role for this system, since the arbitrators that participate in the disputes are selected due to their deposits to the system in This currency and also the work of this token is to protect the system from scams.
Example of how this token is handled in the Kleros system: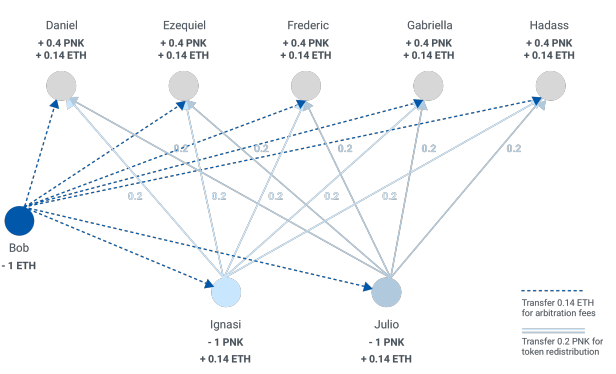 Source

Use cases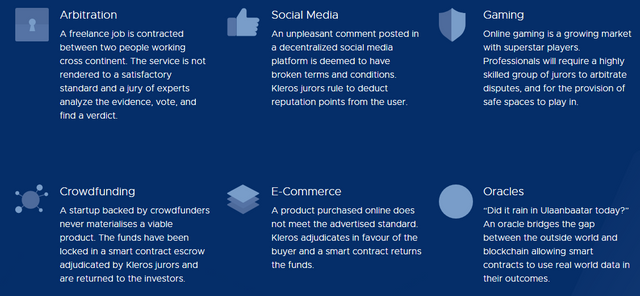 Source

Procedure to access the kleros system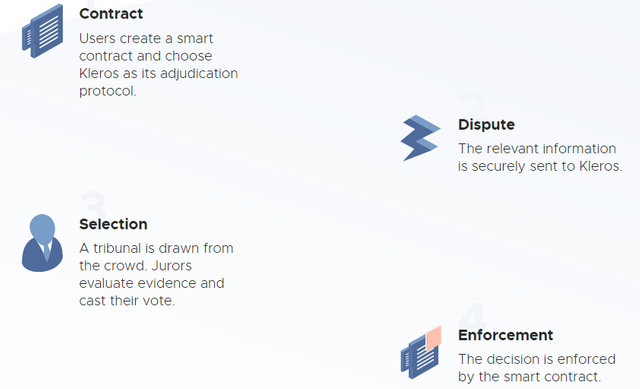 Source
PARTNERS
KLEROS has been involved in a number of companies that will lend support to its operation and these are also the first to adopt this system for their negotiations.


Source

TEAM AND ADVISORS
The team [KLEROS] (https://kleros.io/) are experts that make the operation of the system successful, thus leaving satisfied consumers.
Team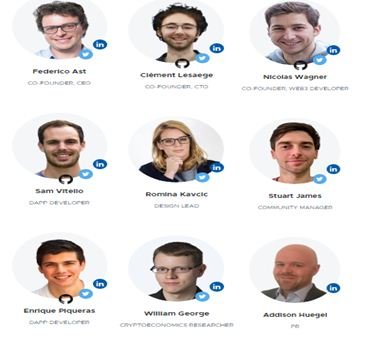 Advisors

Source

Some News from KLEROS

Conclusion
KLEROS came to connect entrepreneurs who need support in resolving disputes with a qualified jury who possess skills to solve problems quickly and fairly.
KLEROS It uses the best block chain technology and counts on responsible people committed to the user to help resolve the disputes caused in an equitable manner.
KLEROS is the justice of the future through blockchain technology to resolve any type of dispute.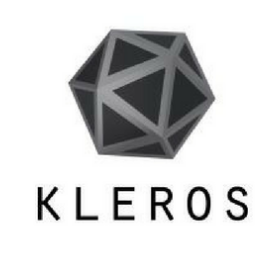 Source

If you want to know more about KLEROS you can access the following links:
Kleros Website
Kleros WhitePaper
Kleros Medium
Kleros YouTube
Kleros Telegram
Kleros Twitter
Kleros Github
Kleros Forums
This contest is sponsored by @originalworks more information on this Link


kleros2018
klerostwitter