Medibloc - Blockchain Powered Healthcare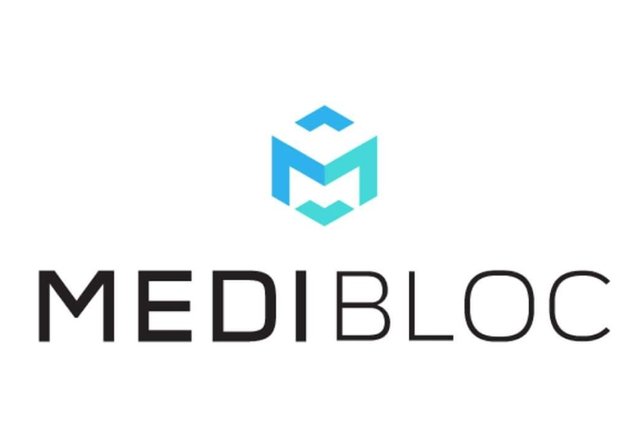 When we get sick we go to the hospital. The first thing they do is check for symptoms and then look at our records to see if it is a recurring problem.
Sometimes we also have to do procedures and doctors must refer to our records to know of any allergies or reactions to medication.
But things get complicated when we change Hospitals. The process of retrieving the data is time consuming and costly especially if the distance is a factor.
Medical files can also be destroyed or stolen if not stored securely.
Medibloc offers solution to all these problems and much more.
Introducing Medibloc
Medibloc offers a transparent, secure and efficient platform for users to store and share their medical data.
This data is kept on the blockchain for Security and gives all control of medical data to the user instead of the Hospitals. This allows the user to allocate permission to who he/she wishes to share information with.
The highlight feature of Medibloc is this privacy and Final Say that is completely under the control of the owner.
Advantages of Medibloc
Medibloc provides a central database that users can draw upon whenever the information is needed.
Patients have speedy access to their records.
Doctors can access the patient's entire history and easily trace any connected symptoms to aid speedy treatment.
Patients save costs of retrieving their records(transport to and fro the hospital, transcripts)
Loved ones can be granted access to user data in times the user is unable to do so himself (Eg in a coma)
User records are safe from physical hazards and cannot be destroyed as they are in an immutable record.
Data can be accessed from anywhere without government interference or boundaries.
Users can sell their data to researchers for tokens on the blockchain. This is a very good inventive.
Why You Should Get Involved With Medibloc?
Privacy - Medibloc puts the users medical data totally under the control of the owner.
Security - The use of the blockchain secures the data and prevents hacks and physical damage or theft
Reliability - being stored in the internet/blockchain gives the user accessibility 24 hours a day.
Transparency - the blockchain is a public ledger which shows all actions, entries and edits. It ensures integrity of the records.
Interoperability - The Medibloc blockchain is central repository to which all hospitals, researchers and users can connect to. Medibloc has released its Software Development Kit to enable developers create APIs to provide services to users and companies on the blockchain.
Asset - By giving permission to researchers and institutions, users can gain income for sharing their medical records.
The Medibloc Layout
The Medibloc blockchain has 3 layers.
The Core - This is the encrypted database. It allows interactions between the blockchain and the outside network.
Service Layer - This layer handles most of the activities on the blockchain such as the token exchanges, data arrangements, searches and smart contracts.
Application - The Medibloc application is the user interface that allows data entry and user instructions to be set. It also allows viewing of stored data, setting of permissions and using APIs.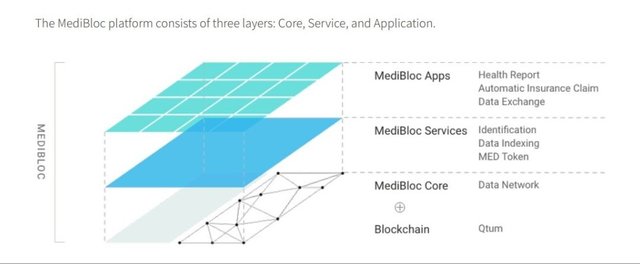 Account Creation
The Medibloc platform supports 3 account types. General Users, Healthcare Providers and Data Researchers.
The General Users refers to patients and individual accounts, Healthcare Providers will include Hospitals and EMTs, while Data Researchers will refer to academic institutions, and companies studying symptoms to help create better medicine.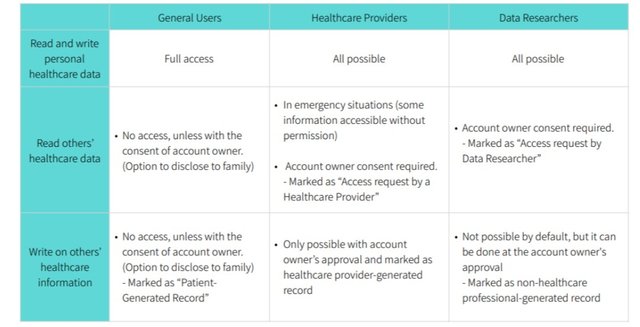 Tokens
The Medibloc platform is powered by the MED ERC20 token. This token will be used for payments on the blockchain and serves as incentive for sharing data.
Medibloc originally used a Qtum powered contract for their token, but have now decided to develop their own blockchain. This is to boost speed and performance of their services. This means a new token will be created (MEDX). Users will be able to use both tokens on the platform.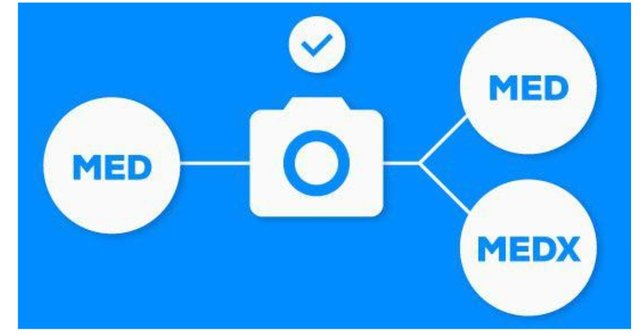 Medibloc token is currently listed on a few exchanges like Kryptono, IDEX, Cashierest and Gate.io.
User Case Scenario
Mr Amadi is a very busy man who eats a lot of junk food to stay pumped with energy. His PA catalogues all his food and medication in his Medibloc account. One day Mr Amadi flies out of the country for a business deal.
During his stay there he suddenly falls ill and suffers a great fever. He is rushed to the hospital and he loses consciousness. The doctor asks for his records and since none is available he proceeds to stabilise him. The PA remembers his Medibloc account and quickly logs in then rushes in to give his tab to the doctor. He arrives just in time to stop the doctor from giving an injection. Turns out Mr Amadi is severely allergic to quinnine and in his wekaened state that injection would've killed him. Not only did Medibloc save his life, but it also contained a prescription of drugs to give to Mr Amadi to stabilise his particular condition.
Mr Amadi makes a full recovery thanks to Medibloc.
Partnerships
Medibloc has partnered with some research centres and companies to ensure massive adoption and the spread of blockchain powered medical data utility.

These partners provide a ready market as well as channels of adoption for Medibloc. Medibloc is bringing a new light to an often overlooked critical tool that can save many lives.
The Team
Medibloc is a hands-on company with a clear focus in mind. Health is wealth and good health is the priority of Medibloc.
The team is spearheaded by Dr. Allen Wookyun Kho and Dr. Eunsol Lee. The rest of this capable team have a massive depth of medical experience, blockchain engineering, media and software security.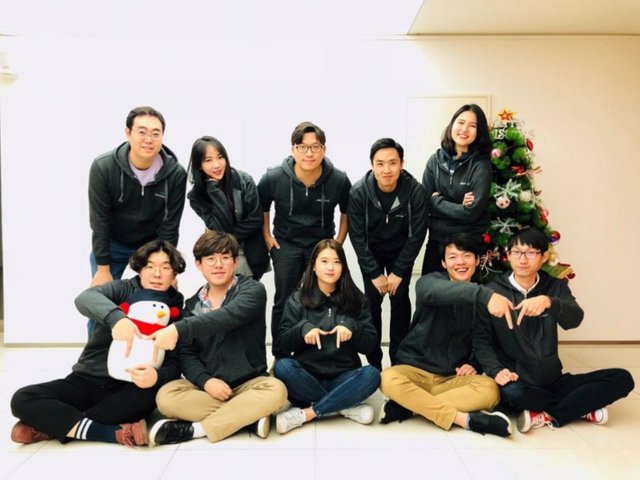 Roadmap
Medibloc is moving according to schedule and plans to launch its mainnet in January 2019. I can't wait to start saving my valuable information on a blockchain that rewards me.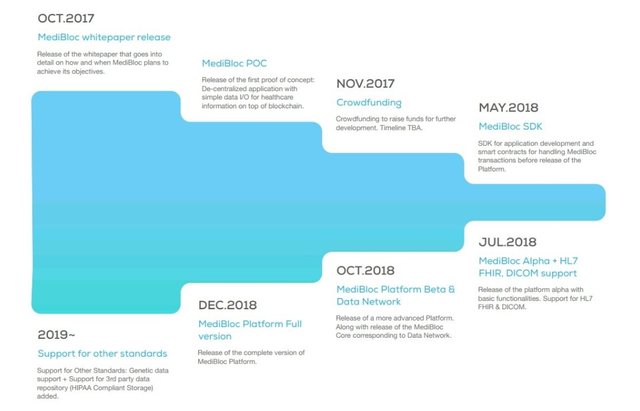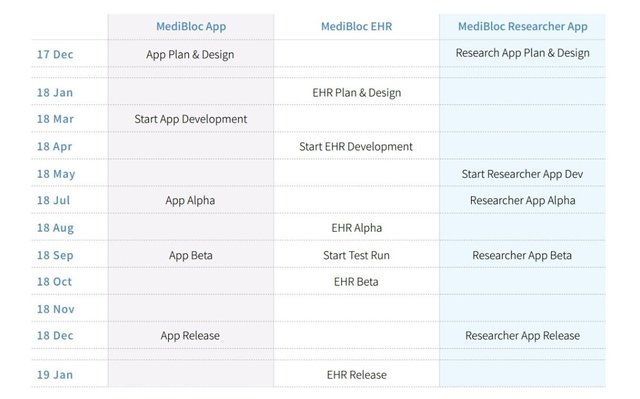 Contact
To learn more about this project, you can visit their website or read their Whitepaper here.
The team is always enthusiastic and willing to answer questions. Should the whitepaper not be able to satisfy your curiosity, you can reach them on any of their social media accounts.
Facebook
Twitter
Medium
GitHub
YouTube
Telegram
You can also hit their email here.
THANK YOU FOR READING
---
This article is a submission for the @originalworks writing contest here
All images were adapted from the whitepaper.
medibloc2018