INTRODUCTION
One of the most important topics in the universe of cryptocurrencies is security, and specifically, security when storing digital assets. Computer attacks are increasingly common, affecting businesses of all sizes. The theft of information not only affects the daily operation of the business, it can also damage your prestige and the relationship with your most loyal consumers.
However, there are still many entrepreneurs who are not aware of this threat. Most believe that having updated protection software is enough to free themselves from cybercriminals, so it is not worth investing in better services or the adoption of more advanced technologies. The cost of this overconfidence can be high, since the theft of confidential information can mean millionaire losses for a company, and even take it to bankruptcy. So that this does not happen,
SEEK A SOLUTION TO YOUR MEASURE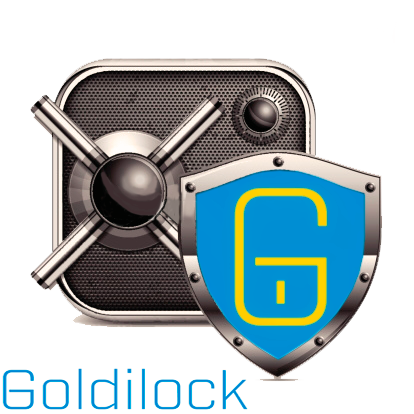 One of the tools that has been gaining ground in recent days is Goldilock, a platform that revolutionizes the way in which data is stored on the Internet by creating an ecosystem to protect cryptocurrencies and digital assets for individuals and institutions. Take advantage of multi-factor authentication, biometrics, regressive technology triggers and cryptography to change the burden of keeping wallets secure away from the individual investor and at our physically segregated platform source.
HOW DOES GOLDILOCK WORK?
Goldilock is based on the premise that your data should not be physically connected to the Internet when you are not using it, but it should be available to you from anywhere immediately when you want to access it. With Goldilock, the safety of offline data has been combined with the convenience of online accessibility. When a user needs to access their private data, the physical device that stores their information is connected to the Internet and the user is granted limited time access through IP technology with secure authentication layers. source.
That is to say that, with Goldilock, although our company is small or even we work on our own, we can access storage spaces and protection for our data with the same technology as a large company.

HIS PRINCIPAL OBJECT
The NO possibility of piracy by using an IP technology without connection. It is done in this way because of the belief that Internet access encourages piracy or cyber-theft, which is true in almost all cases. This means that it provides only limited time access to the offline device in which the user needs to access their private or confidential data; Then, the hardware device that stores all your information connects to the Internet.
SEE HOW IT WORKS
Goldilock will disconnect from the Internet while it is not being used, when the user decides to start and use Goldilock, it will connect to the Internet at that time, except that, at the time of request, the data will be delivered to the user through a mechanism. activation that is not IP. For example,
If I need to review my medical information, with internet access I open the Goldilock application and it takes me to the cloud where the digital information is located and from there I can obtain the indication I was looking for. It will disconnect from the Internet while it is not being used. As simple and fast as that, but really very safe.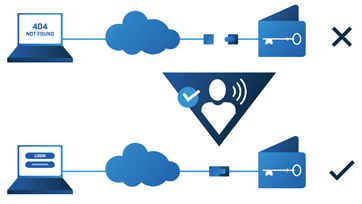 Source
BENEFITS OF GOLDILOCK
Quick online user access to stored personal data and private keys at any time.
For banks, the application will allow them to offer a safer and more convenient transfer process than they currently offer their clients.
Not only you can use it with your cryptocurrencies. With the application of Goldilock technology you will have greater availability of content, which allows millions of people to access movies and music that were previously not available without the use of obsolete media.
In the health sector, for the laboratories, doctors, pharmacists or other health professionals it is always an obstacle to share data with holders. With Goldilock, patients, their families and healthcare professionals can share data more securely while protecting individual rights, which previously was inconvenient.
It represents a great opportunity for Goldilock for technology providers that do not have a solution (or are obsolete) to protect consumer data.

A UNIQUE TOOL
Goldilock has a patent-pending airgap technology feature from the US. UU And the LOCK TM token. Goldilock = Airgap security. The characteristic of "physical disconnection of the air" is what makes it unique in everything we see in the market today. Services and storage in the cloud are always online. If you make a gap "in the air" with the "clouds", then the files and data will no longer be online anymore.
It will be more secure against online threats while you are offline. Once offline and offline, you can still access it comfortably only when using Goldilock. This is what Goldilock does gold. With Goldilock's patent for the technology "alternate airgap by IP triggers", no one else can make and use the same type of technology. Anyone who plans to compete in the same market would have to get a contract with Goldilock.
CONCLUSION
Digital technology has transformed reality at all levels, there are few areas that have not been changed by digitization. This transformation includes various fields such as, for example, the economy, health, media, among others. Digital is everywhere and everything seems to be digital. It has become a culture and a transforming force in society.
That is why, faced with this reality, we must be aware of the benefits that some tools provide us to store all this digital information and in this context, be attentive to the security that can facilitate the use of Goldilock if we really want our digital assets are as safe as possible.

GOLDILOCK IS THE MOST EFFICIENT TECHNOLOGICAL SOLUTION TO SAVE ANY TYPE OF DIGITAL ASSET
Goldilock
Goldilock Goldilock WhitePaper
Goldilock Tokenomics
Goldilock Telegram
Goldilock Discord
Goldilock Linkedin
Goldilock Facebook
Goldilock Twitter
Goldilock Reddit
Goldilock Github
goldilock2018