GOLDILOCK : Brings new storage system technology for blockchain
Introduction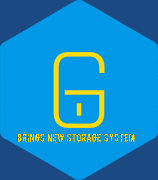 GOLDILOCK is a secured cloud storage system. It has build for securing cryptocurrencies and digital assets for individuals and instututions. Its security is better than any other system. GOLDILOCK is revolutionzing the way of data storing system on the internet. It support both cold and hot storage.
If you use hot storage your data can be hacked. So most of the people use cold storage. You can't access your data when you are in other places and your cold storage is not physicallly connected to the internet. But GOLDILOCK come with the solution of this problem. I describe it step by step bellow.



GOLDILOCK's vision is,
"We based GOLDILOCK on the premise that your data should not be physically connected to the internet when you're not using it, but that it does need to be available to you from anywhere immediately when you want to access it. "
How GOLDILOCK will change the way people handle their sensitive digital data
Goldilock acts like a cold storage untill the owner needs access to their cryptocurrency or data. This way helps user to secure data and funds.
When the owners need access to their private data, their physical device will automaticly connected to the internet by owner key authentication. But it is limited time access through NON-IP technology. By using this new way people will handle their sensitive digital data.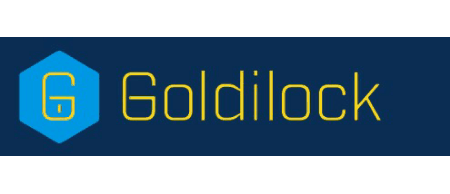 Benefit of Combining hot and cold storage
GOLDILOCKS has a new storage system which provides combining hot and cold storage. Hot storage is always connected to the internet. For the reason, data is not secured in hot storage and it can be hacked by hackers. We saw many example of hacking hot storage near past.
On the other hand, cold storage data will store in user's hardware or computer. Cold storage has high security. But user can not access it from other place or device. because it is an ofline wallet.
GOLDILOCK make this solution. They come with a new storage system which contain both Cold and Hot storage. Combining Cold and Hot wallet /storage users can handle their data and cryptocurrency from other place. Generally all data and funds will store in cold storage. When user need to access it from other devices, it will convert to hot storage and being online for a short time. This option is limited to Non-ip.


GOLDILOCK Security
On this part I am describing about the security system of Goldilock.
Goldilock have changed the storage system by their own technology. For security reason they will use the latest security technology.
Their extra security feature is "Airgap" technology.


The security of keeping the data offline using "airgap" technology
People face many problems by using HOT or COLD storage. Physical COLD storage can't be our future because now a days everyting will become virtual. On the other hand, In online hot storage there is huge hack problems in crypto technology.
So, GOLDILOCK thought that they should come with a new technology for secure data. They finally brings "airgap" technology. Using this technology data will store in offline which is not accessible from the other place over the internet. But user can access it by their key for a short time. This technology will secure the data storage system.


How can improve cryptocurrency security and access impact mass adoption?
Bringing new security system people will attract GOLDILOCK day by day. The reputation of GOLDILOCK will increase. So, The teams should improve its feature for future growth. Team should concentrate with its improvement and development.
GOLDILOCK and its team is already make a good build. But to be popular and attract people it needs more partner, cryptocurrency analyst, software developer and blockchain technology specialist.
If GOLDILOCK make their official apps for mobile like android and iphone the popularity will be increase.


Why did GOLDILOCK Opt for NEO Smart Contracts?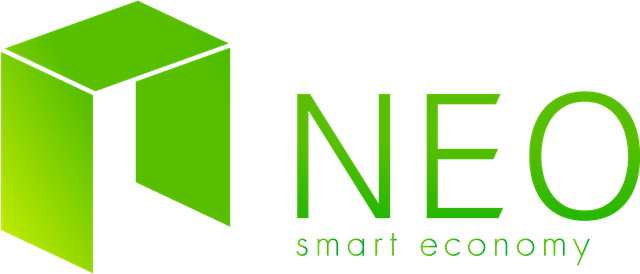 Smart Contracts is one of the most important characteristics of blockchain technology. A smart contract is a set of commitments that are defined in digital form, including the agreement on how contract participants shall fulfill these commitments.
The NEO smart contract includes many feature like certainly, high performance and expandability. Smart Contracts can written by any language. Currently supported language are, - C#, VB.NET, F#, JAVA, COTLIN, PYTHON. With multiple language support more than 90% of developer can directly participate in the development of an NEO smart contract without the need to learn a new language. So, GOLDILOCK Opt for NEO Smart Contracts
How can banks insurance companies and other institutions benefit from integrating GOLDILOCK technology to their existing system?
Every bank, insurance companies and other institutions uses Cold wallet. Some use Hot storage but they fell risk. So they can apply GOLDILOCK technology to their wallet to safe their funds and data. They can change their existing system by replacing storage system. and security system. Or they can use GOLDILOCK for wallet.
Technology of GOLDILOCK
All technology of GOLDILOCK are bellow,
Physical airgap disconnection from electronic networks
Dedicated per-user hardware for processing storage of encrypted data
Regressive connectivity and non-IP signal processing
Scalable physically-segregated connectivity solutions
Two-Factor authentication
Optional multi-signature security
Secured physical vaults
Biometric gateways
Device recognition
Personal generated codes
Multisite encrypted data backup
Secure dashboards
See the video to know more ;
Video is created by me @kibriakk
Roadmap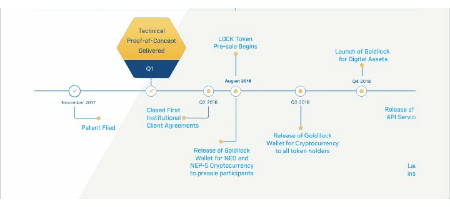 TEAMS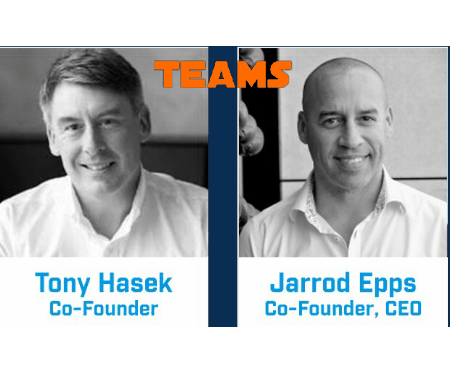 ---

---
Disclaimers : I am not a cryptocurrency investor. I just share with everyone about GOLDILOCK. please read full information from their whitepaper. Without reading guideline please donot invest.
Source used only from https://www.goldilock.com
Contest of https://steemit.com/crypto/@originalworks/810-steem-sponsored-writing-contest-goldilock
goldilock2018