XAYA – AN EXPLORATION INTO CRYPTO-BASED GAMING WORLD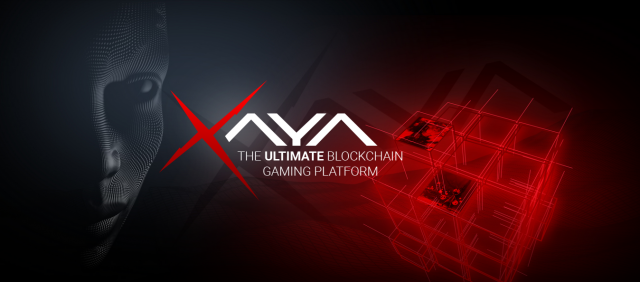 source
INTRODUCTION
When I was a lot younger, we used to skip classes to go and watch and play video games at game houses, there was Nintendo at that time and we would play Mario, mortal kombat, and even football, our parents couldn't afford it or literally forbade it in the house, so we had to sneak out of school just to have a taste of it. We spent our pocket money for lunch just to make sure we had fun, it was the the trending thing for kids then and we could come up with the finishing moves for fatality, brutality, mamality and a host of others on mortal kombat, if you can't play it, you may actually be seen as outdated or even a weakling.
Video games has metamorphosed into bigger platforms, generally accepted all over the world and cuts through diverse cultures and belief which has generated lots of revenue, so the economic value of the gaming industry has skyrocketed over time leading to creation of millions of jobs, generating valuable tax revenues and presenting a world of opportunities to be taken advantage of by developers, creators and even engineers.
Creative imaginations in the mind of developers has been turned into video games through technology, their artistic creativity and imagination has been transmitted into different gaming consoles, in our laptops and computer gadgets, smartphones and tablets.
The blockchain is a platform to be taken advantage of and video games took a notch up by been established using cryptocurrencies, games such as cryptocoin drop, Spark profit, Sarutobi, Spells of Genesis, etc., but it is just a few of such video games using crypto that seems to use and enjoy a platform offering a decentralized mode of operation.
With all these supposed development in the gaming world, there are challenges faced by game developers and also gamers themselves and it poses a serious limitation to the gaming world. Such challenges are:
FOR DEVELOPERS
There major issue is that it takes so much time and even so expensive to create/develop an idea to build games and this alone has either slowed down or completely destroyed game ideas in the minds of developers which would have literally made waves.
FOR GAMERS
For gamers, it is a matter of complexity. The number of the assets possessed in games portrays the state and progression of same gamers in the games, the reward accrued is needed and should have the capability of been exchanged for real values.
What Is the solution to this? XAYA

XAYA is a platform which developers finds suitable to create blockchain games, it provides them with the tools and infrastructure that is necessary with execution in a decentralized way. Ownership of assets is absolute with the possibility of storing and exchanging them without the fear of interference from third parties. Servers which puts assets at risk with respect to closing or collapsing issues is not used on the XAYA platform. The autonomy of developers is so guaranteed that it provides them with the opportunity to build games and also issue token in games.
With XAYA, game developers can fast-track the process of going from conceptualization to game release with less time involved, at even lesser financial costs, and with even more infrastructures.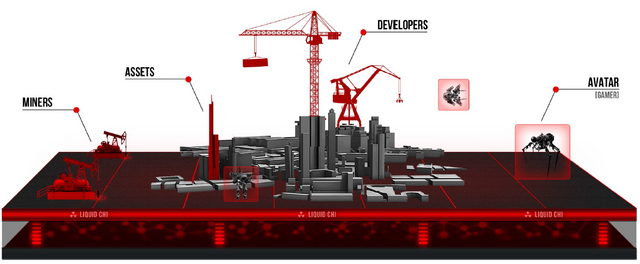 PRE XAYA INNOVATIONS
XAYA is not the first project handled by the XAYA team, they experimented on the Huntercoin project which actualized varying degree of success such as
first massive multiplayer decentralized game, put into practice
The first game ever built and launched on the blockchain
A platform where users can mine their own cryptocurrency
XAYA CRYPTOCURRENCY
The increase in the value of cryptocurrency is directly proportional to the increase also by users in their many transactions. So as the demand for these currencies grow, so does its value. XAYA is based on the blockchain, so should have a cryptocurrency and it is called CHI. So as users increase, especially on board-gamers and developers, the demand for CHI will increase, which will also influence the demand for its token, this in turn will ensure that its value soars.
XAYA MODALITIES
FOR GAMERS
The benefits Gamers will be able to enjoy includes:
have a fair gameplay in a reliable and stable platform with maximum uptime for all time
No more worries about having to lose their virtual assets acquired over time.
easy trading or sharing of virtual assets that are transferable to real world value and
a game app launcher which is user friendly.
FOR DEVELOPERS
Developers will be able to
Have unrestricted access to gaming markets that are trending or in vogue,
Have their own virtual currencies that can be tradeable for real time value
Possess other game development utilities.
Enjoy the provision of complete library of codes which they can use and enjoy free hosting platform to launch their developed game
Have their products exposed to the right audience or market who are willing to exchange and buy the developers' virtual assets which can be eventually traded for real time value.
FOR SUPPORTERS
Supporters will be able to
Access cryptocurrency with high utility value
access large existing gaming markets
access virtual asset trading
creation of new gaming genres

XAYA TECHNOLOGY
The XAYA blockchain is first of all secured by proof-of-work (PoW) algorithm and the experience gained in 2013, coupled with the intellectual property gotten from the very first altcoin called Namecoin and also Huntercoin, the experience is used to ensure that the accounts of gamers and other game data which are important, for example, ownership of sensitive and unique valuable items, are stored in a way that it maintains its autonomous, independent and decentralized value, which is directly built into the blockchain.
The technologies include:
Atomic Transactions:
This technology is the seamless, trustless trading of game items, gam-specific currencies, whole game accounts, etc. for CHI. This is to ensure that there is a very increasing demand for CHI which will in turn lead to the healthy thriving of the XAYA platform. This technology was first demonstrated by the XAYA team when they experimented with Namecoin.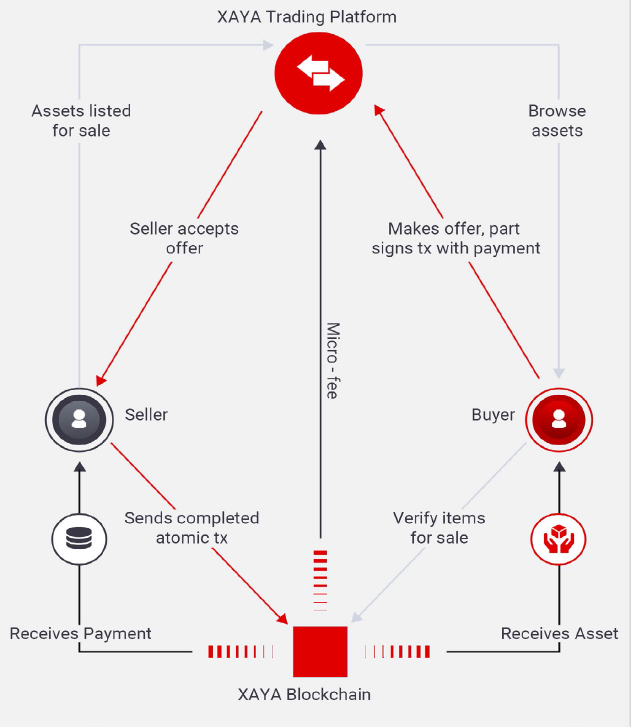 source
Game Channels:
This can be said to be the extension of payment channels in Bitcoin and can be applied off-chain. This essentially means that scaling globally isn't an issue which can also be applied to global gaming world, ensuring the possibility of real-time gaming.
EPHEMERAL TIMESTAMPS
Dispute in most cases is bound to arise, so this feature enables the settlement of the dispute between players in a fair and transparent manner. Disputes may be a case where a player places a bet on a game and seem not to pay up when he or she loses, so the Ephemeral timestamps ensures that the transaction fees goes to the person whom it is due.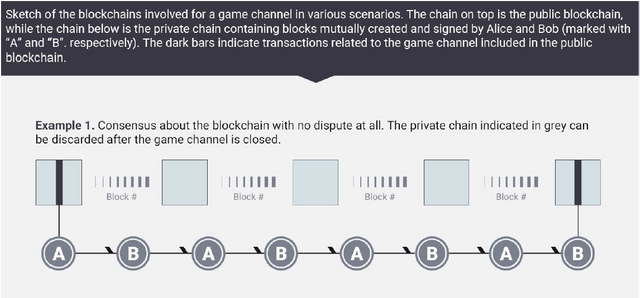 source


XAYA prevents losses by making sure that there is implementation of game accounts and assets which are tradable which will be tracked on-chain and then transactions are between parties are signed so that either both transactions sails through or none actually does.
All games within the ecosystem will be built similarly to the global 'game state' concept. Cryptos on blockchains can be seen as a consensus of a global state, which every participant can manipulate via transactions. On XAYA, this can be any global data that encodes the game world entirely.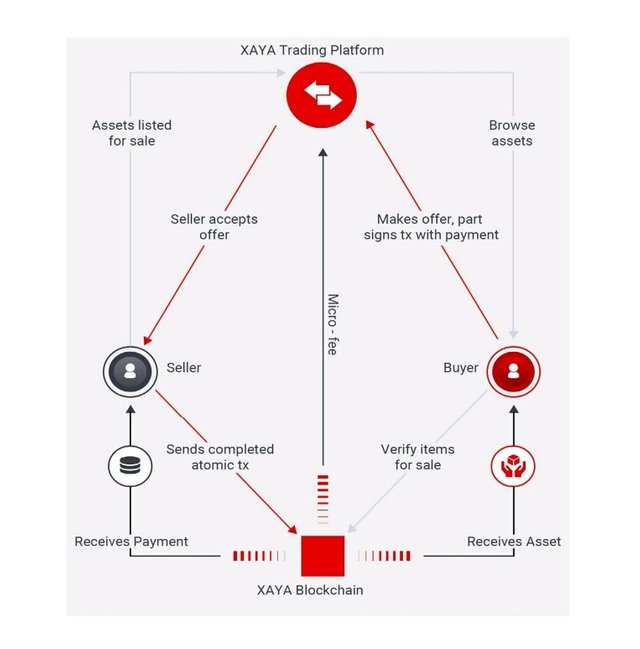 source
XAYA PATNERSHIP
XAYA has entered a partnership with:
Treat Fighters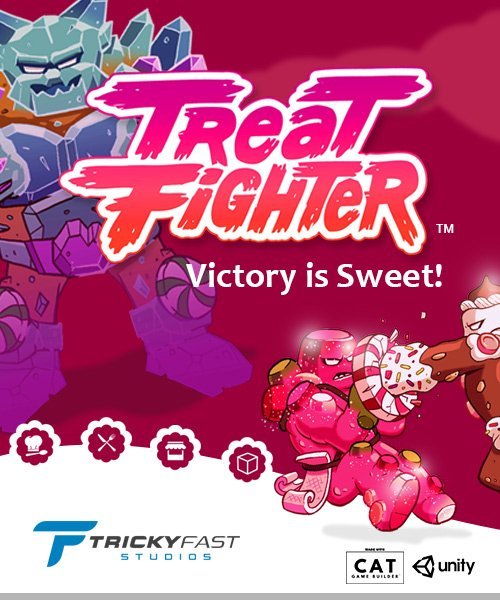 source
It is a collectible game in which resources are gathered (sweets), recipes are cooked to create small "Treat Fighters" and compete with other players. This game is set to be launched very soon. This game is set in the world of Canedoom.
Soccer manager
It is a soccer management game, where the player is the manager of the team and must sign his contract as head coach, create his club and take the charge of the team to become the most successful soccer manager in the world.
This game is massively multiplayer, decentralized and probably the fairest.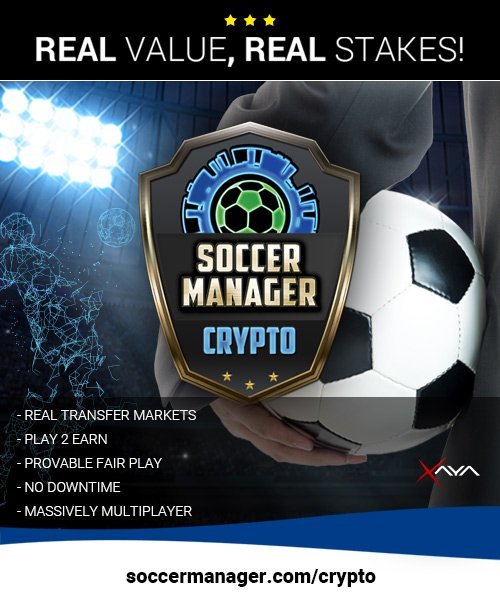 source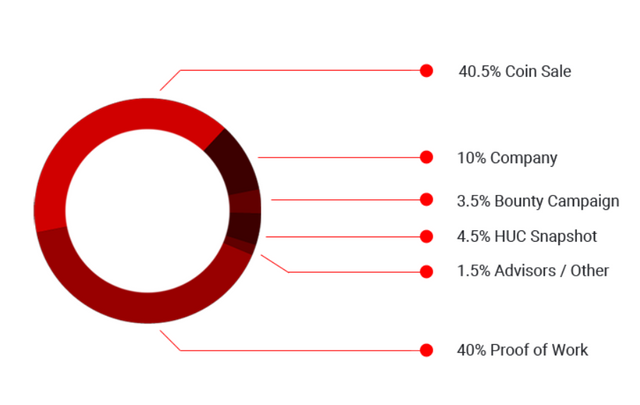 CHI is the reserve currency within the platform. It will be used to make all transactions. September 7th was when the sale started which will last for 5 weeks and the XAYA mail sale is out, it can be checked here. Users can purchase tokens and also register for an account that would enable them to earn tokens, via basic tasks completed. Below is an image that shows the allocation of the token.
USE CASES
head-to-head games
collectible cards
multiplayer online battle arena video game (MOBA)
Turn-based games such as UFO Enemy Unknown
SUMMARY
XAYA helps developers to cut down the time and cost used in creating ideas and build them into games where gamers too enjoy the rich complexity of their games too with fair ownership of assets which can be turned into real world values
TEAM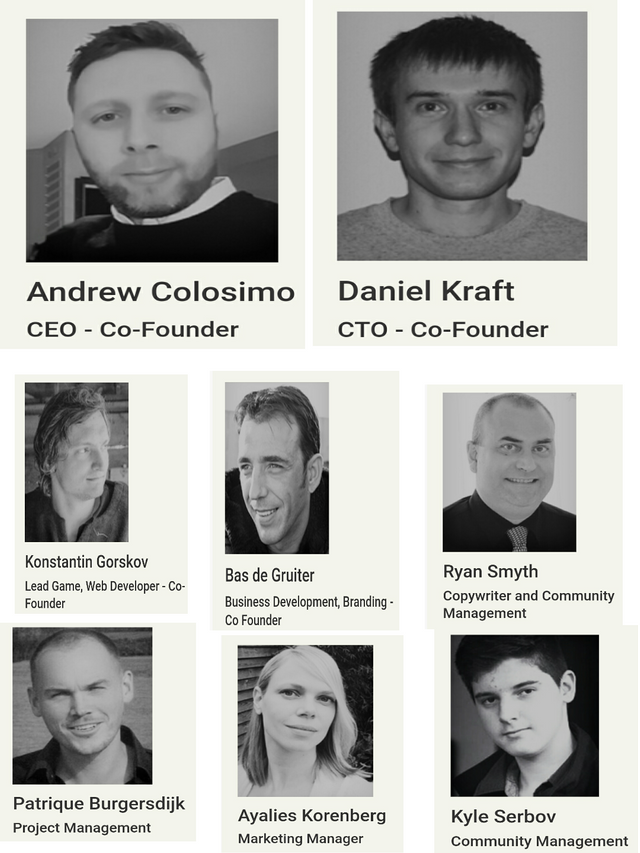 ROAD MAP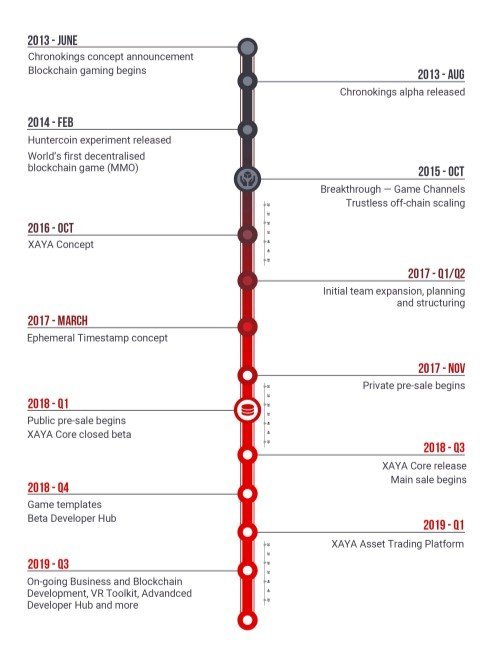 FOR VIDEO INFORMATION, WATCH THIS
FOR MORE INFORMATION
XAYA WEBSITE
XAYA WHITEPAPER
XAYA MEDIUM
XAYA BITCOIN TALK
XAYA REDDIT
XAYA FACEBOOK
XAYA TWITTER
XAYA LINKEDIN

This is an @originalworks contest, you can check it out here
My twitter link

xayatwitter
xaya2018