Do you like to develop or play video games? XAYA arrived and it's for you!!!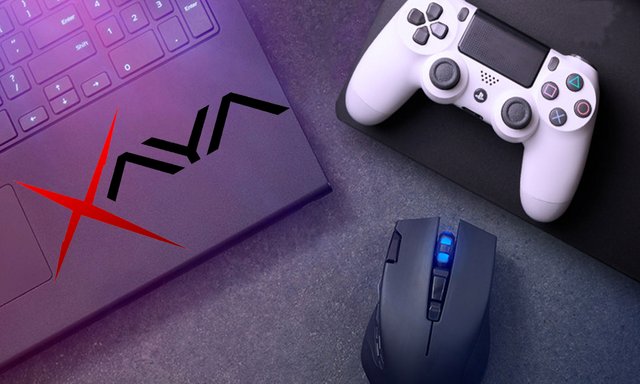 The future of the videogames in the blockchain world
Xaya promises to be an evolution for players around the world; Imagine the following: "You are someone who likes videogames and in return generate money constantly... , are you able to imagine what would happen if you could generate profits through decentralized games based on the online blockchain? " Let me tell you that Xaya is for you, describing itself as a platform for game developers and players based on the blockchain world and the trading of virtual assets such as cryptocurrencies. It is based on the management of the increasing complexity and viability of the development, security, exchange and marketing of videogames and virtual assets. Xaya offers game developers full permission to bring ideas to life and also reduce the cost of managing when they launch these ideas through virtual assets such as cryptocurrencies on the platform. The most important thing is that developers can create their own token to exchange virtual assets with other cryptocurrencies, such as Xaya "CHI", which is the token of the platform after the concept of huntercoin, active already worked by one of the co-founders of Xaya. In addition, developers can create totally decentralized and completely autonomous games of good quality and high persuasion.
Xaya wants to be a platform that revives the experience of the "user game", where besides not needing a server specifically, it will be possible to generate constant income, which makes this platform more innovative and eye-catching.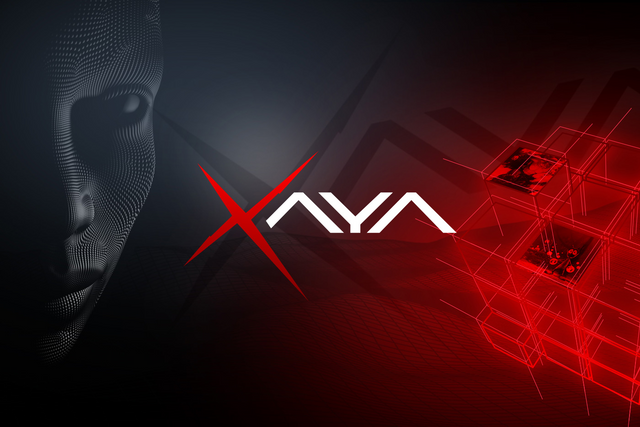 Xaya Website
From the player's perspective, the goal is to provide decentralized autonomous universes, for players in multiplayer mode, without the need for servers, in this case they can earn "coins" fairly, which can be negotiated for real-life money by middle of an exchange; xaya is backed by blockchain technology that many people know and others not so much. Xaya gives the option of the game exchange through its platform that gives rise to an exchange between the players.

Let's talk a little about "Huntercoin"
During the year 2013, the co-creators of Xaya along with the team developed "Huntercoin", which promised to be a cryptocurrency and prototype that allowed players to extract chips within a blockchain through games, players had the mission to compete collecting coins; under certain immutable rules, which were stored in the blockchain and could be negotiated between players of the same platform or had the option to sell their profits through an exchange to finally obtain real benefits. The concept of "human mining" was coined as a term known through this project.
This platform was characterized by its rapid growth and by being the first gamer platform based on a blockchain, where there were decentralized servers and users had the possibility to generate income equally. Arriving at a greater height during the year 2017.
One of the points in favor of this platform is that it made it possible for videogame developers to create their own game universes, taking advantage of Xaya's blockchain technology for the creation of multiple decentralized autonomous servers universes, having as one of their characteristics totally interchangeable tokens between the gamers
On the other hand Xaya opens again the possibility of reliving the interactive experience of playing a videogame and at the same time generate profits continuously, in a better way and better conditions.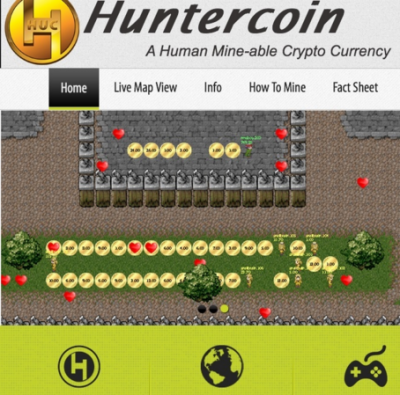 Source

What is the reward that the user receives through xaya? (Economy)
Xaya besides being a gamer platform that gives the possibility of generating profits is a cryptocurrency, which has a native token that is known as "CHI" and is subject to increasing its value according to the adoption of the platform by the gamers and game developers (that is, the users of that platform). Xaya provides an infrastructure for developers that will make more accessible the design and commercialization of games with decentralized universes based on efficient blockchain technology, attracting more developers in this way in turn increasing the gameplay and attention of the gamers.
It is important to say that Xaya will provide players with liquidity; since, eventually the gamers will have generated enough profits to be withdrawn and at the same time they will have completed several games within the platform to continue producing profits through it, considering an exchange between players within the platform or converting this income into real money.
Xaya intends to work efficiently with criptodivisa and token, for this will work their long-term operations, the team will focus their efforts on strategies that attract new developers, so that as this platform grows new games are added and the amount of gamers also increase; it is precisely this growth that will make developers want to participate in this platform, returning toXaya increasingly efficient and sustainable over time.
With this picture you can understand better: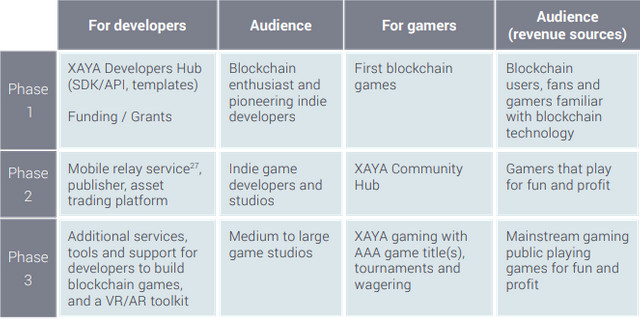 Xaya Website
Let's talk about acceptation and games Xaya?
The Xaya Currency "CHI" will be based on the blockchain that is secured by the (pow algorithm) work test. This will help to adequately protect the information of the user account and the assets that will be stored directly in the blockchain, promoting security as a priority for all users of this platform.
When mixing the time-stamping property of a blockchain, hash commitments, amortized mining incentives and fraud testing in an intelligent manner, the team has been able to develop a new protocol that guarantees that the transaction fees that they happen can never be a loss for any honest participant.
If you consider yourself a player or a game developer and want to take care of your winnings, you will like this, Xaya works so that players can have full possession of any item they have acquired in a game through their income. . These elements are stored separately from the blockchain, keeping in mind that players can evaluate them at any time. Any asset that they acquire or buy during the course of the game is the exclusive property of the users and they can use it whenever they wish. Players can access any game of their choice when they like it without restrictions while interacting with the blockchain.

Let's talk about acepatación and games
The Xaya platform is solid, the concept of free market and ownership of assets is something that developers will need time to understand and use effectively. Xaya is revolutionary, but it may well be ahead of its time and people may not fully understand the potential until it is too late, that is actually the biggest risk they face, but it is hoped that this project will attract the attention of many users. understood in the world of videogames and the blockchain that will like to generate income while doing what they do best.
Xaya for its part promises to be one of the best encryption projects of the year 2018, with a fixed audience (gamers and developers) good prospects for growth and a potentially sustainable in the time and broad market. Their quality technology allows them to have an almost unlimited scalability, solving problems as far as the blockchain games are concerned.
The concept of "Decentralized Reality" opens the door to a bright future in which gamers can play, learn, develop skills and much more while generating income by working in a revolutionary way in what they consider to be a fun a "sport", a hobby or even a way of life.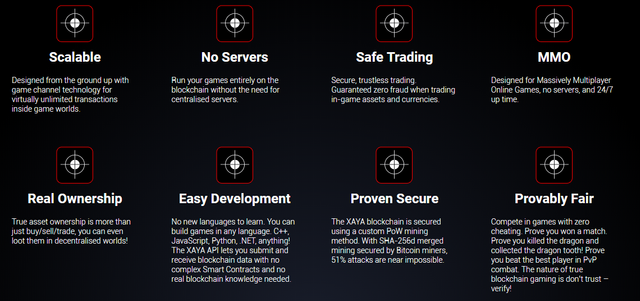 Xaya Website

This platform has its own wallet where you can save your income, which aims to ensure your safety and give you the total ownership of all your profits, thus fulfilling your duty to protect and provide a good service to the user, allowing you to carry out different transactions and collaborating with the concept of the blockchain. And from now the wallet it is available to download!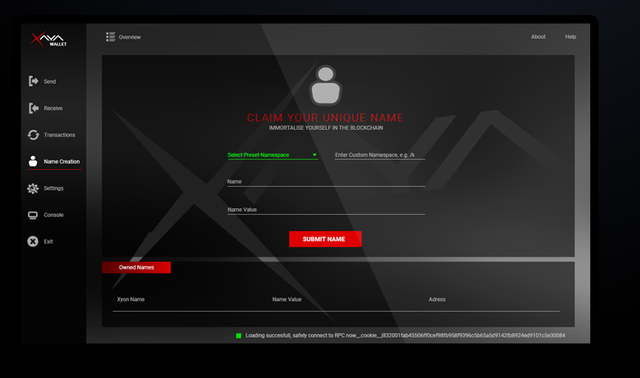 Xaya Website
Oh wait! I almost forgot to say that the sale of their tokens called "CHI" started on September 7 and will last for 5 weeks. Approximately 150,000,000 million tokens will be sold, ensuring more and more the efficient development of Xaya. The distribution of these tokens can be better appreciated in the following graph: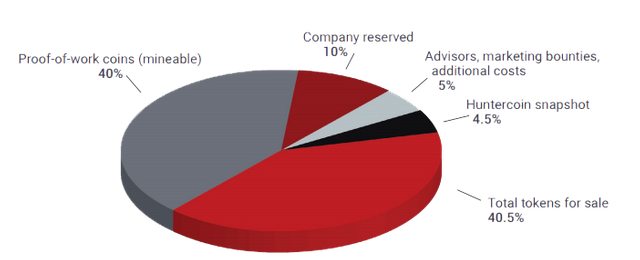 Xaya Website

Important aspects of the XAYA TEAM
Within the Xaya team there will be experienced and highly trained developers with extensive knowledge in the creation of games, platforms, cryptocurrency and business. Huntercoin provided the necessary tools and ideas to improve their products and introduce virtual elements in the development of their video games and virtual worlds with currencies that had real value for their players and that can be exchanged in cryptocurrencies.
The extensive experience of this team, Xaya is creating two games based on Blockchain and its launch is now a reality, which are: Treat Fighters and Soccer Manager, where the users of this platform besides having fun playing and creating They can earn real money by exchanging the assets they accumulate during the game and the interaction with the Blockchain.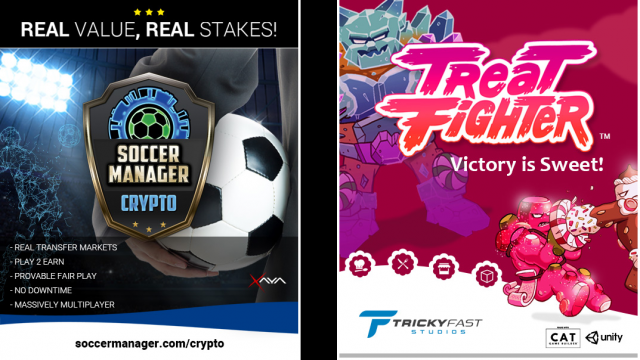 Xaya Website
Faces behind of XAYA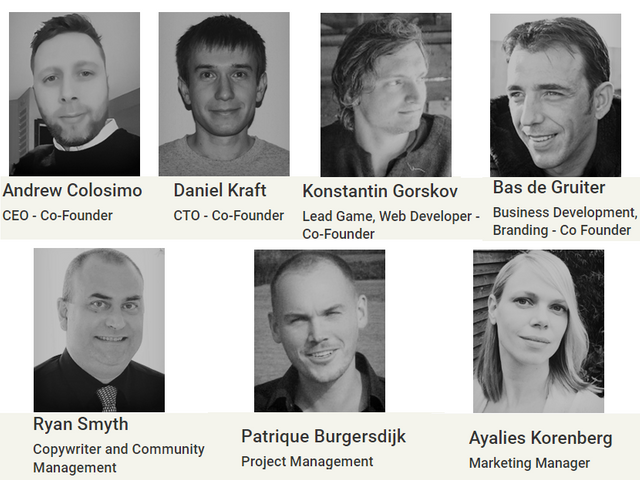 Xaya Website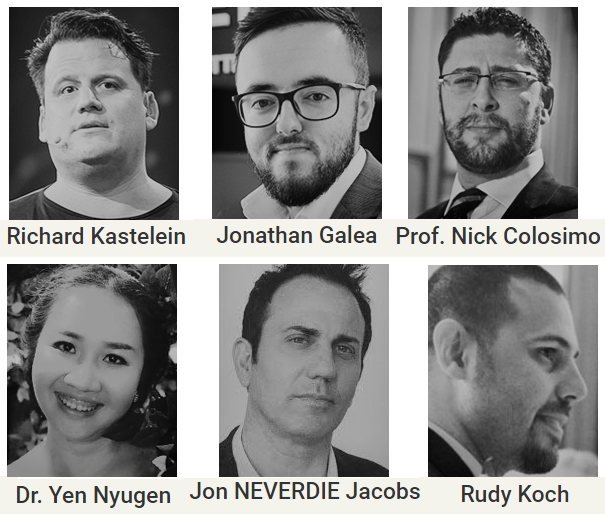 Xaya Website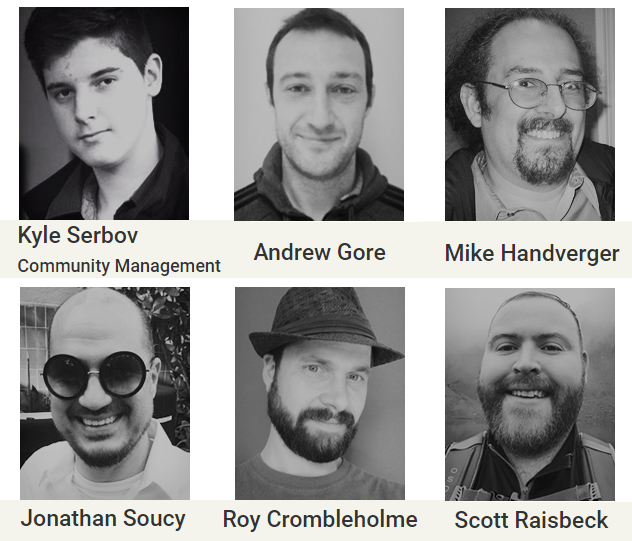 Xaya Website

Xaya Website

Uses of Cases
Case 1
Jhonny has been part of the world of video games for years, one of his goals in life is to be an excellent game developer, but he still does not get a job that puts his potential into practice, so he decides to research the web about works that they allow you to create videogames for free, that's how you get Xaya, a platform that definitely allows Jhonny to develop games the way he wants without limiting his potential, while generating revenue by playing games from other developers.
Case 2
Jessie is a lover of video games, she spends hours of her day stuck in different virtual realities, she has always sought to integrate video games into her day to day, inspired to produce income with them, without much success, so she finds the Xaya platform, that offers you a way to test different videogame universes at the same time you can generate income to exchange them online or get it out by converting your virtual earnings into real money.

Audiovisual Content
Xaya Youtube

And finally ....
Xaya is a very interesting proposal that promises to be the revolution of videogames and blockchain combining both to attract people interested in the two vertients in an efficient way through its modern platform, also transforming the way in which the world sees to video games, since these will no longer be just games, but a source of income that will serve not only in cyberspace but also in real life, giving a different perspective for all those who see video games as a "time loss" or a simple pastime. The Xaya team is and will be highly prepared for any progress on the page and to serve its users as it should, always thinking of providing an excellent service and provide a different experience through its tokens, versatility and entertainment.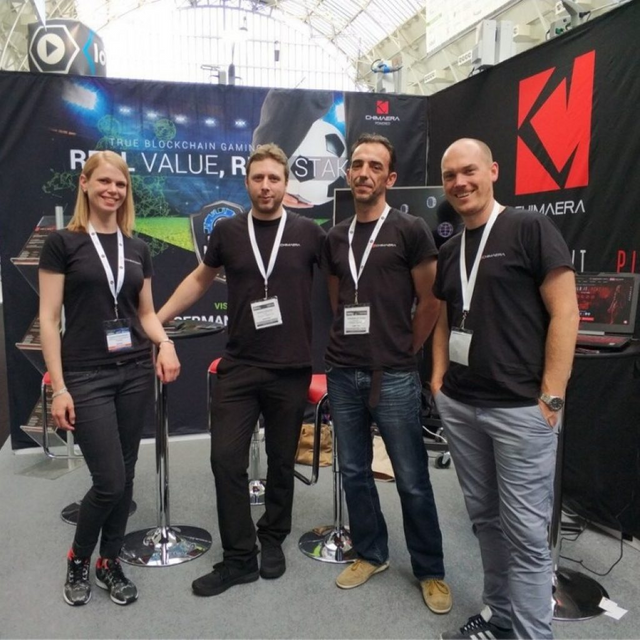 Source

Sites of Interes
Xaya Website
Xaya WhitePaper
Xaya Medium
Xaya Bitcointalk
Xaya Reddit
Xaya Facebook
Xaya Twitter
Xaya Linkedin
Xaya Youtube

Consider this post my entry for the contest made by @OriginalWorks, I hope you like it. If you want to participate you can read the instructions by clicking on the following link:
My tweet
https://twitter.com/RaVictt/status/1045848567116640256
xaya2018
xayatwitter