The Song I Wrote With My Birth Mother After She Found Me
When I was 19 years old, I got a phone call that changed my life. A woman's voice said, "Almost 20 years ago, I gave away a baby girl for adoption." As she gave me the details of the child she'd relinquished, I realized that child was me. Until that moment, my birth mother had been only a vague notion in my head -- the young woman in trouble who had made a difficult decision. Now, suddenly, she was a real human being. "I gave you away because I loved you," she said. "I know." I answered.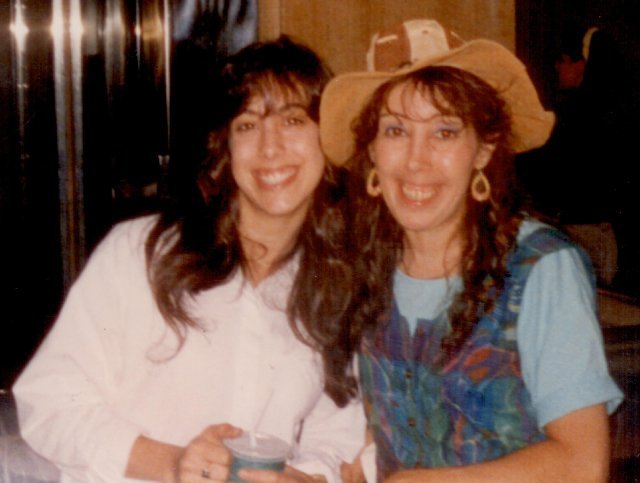 Joanie and I, shortly after meeting
There has never been any doubt she found the right person. Our features are alike, a strange thing to experience when I'd never met anyone who looked like me. She shares my weird quirks, my night owl tendencies, my love of paper. We're both writers. She writes poetry and nonfiction; I write mostly stories and songs. When we met in person for the first time, I put my hand against hers, and they were a perfect match.
We wrote a song together a year after we met. The lyrics came from her poetry; the piano and vocals from me. On my 21st birthday, she gave me the gift of a studio session so I could record it. In her book, Cold Paper, A Mother's Search For Her Daughter, she wrote how she felt when she listened to the CD:
"and now I hold it in my hand
and hear her voice,
remembering once I asked
who will sing for me?
and now we sing together. "
The song is called "Infinity."