Moving vehicles, fixing up my compost/compost site and getting a few load of gravel.
Pulled out this old beaut from the back today. Jay's uncle Patty has a truck similar to it and can use a few parts off of it, so we are going to haul it over to the next town for him and pick up another one as well.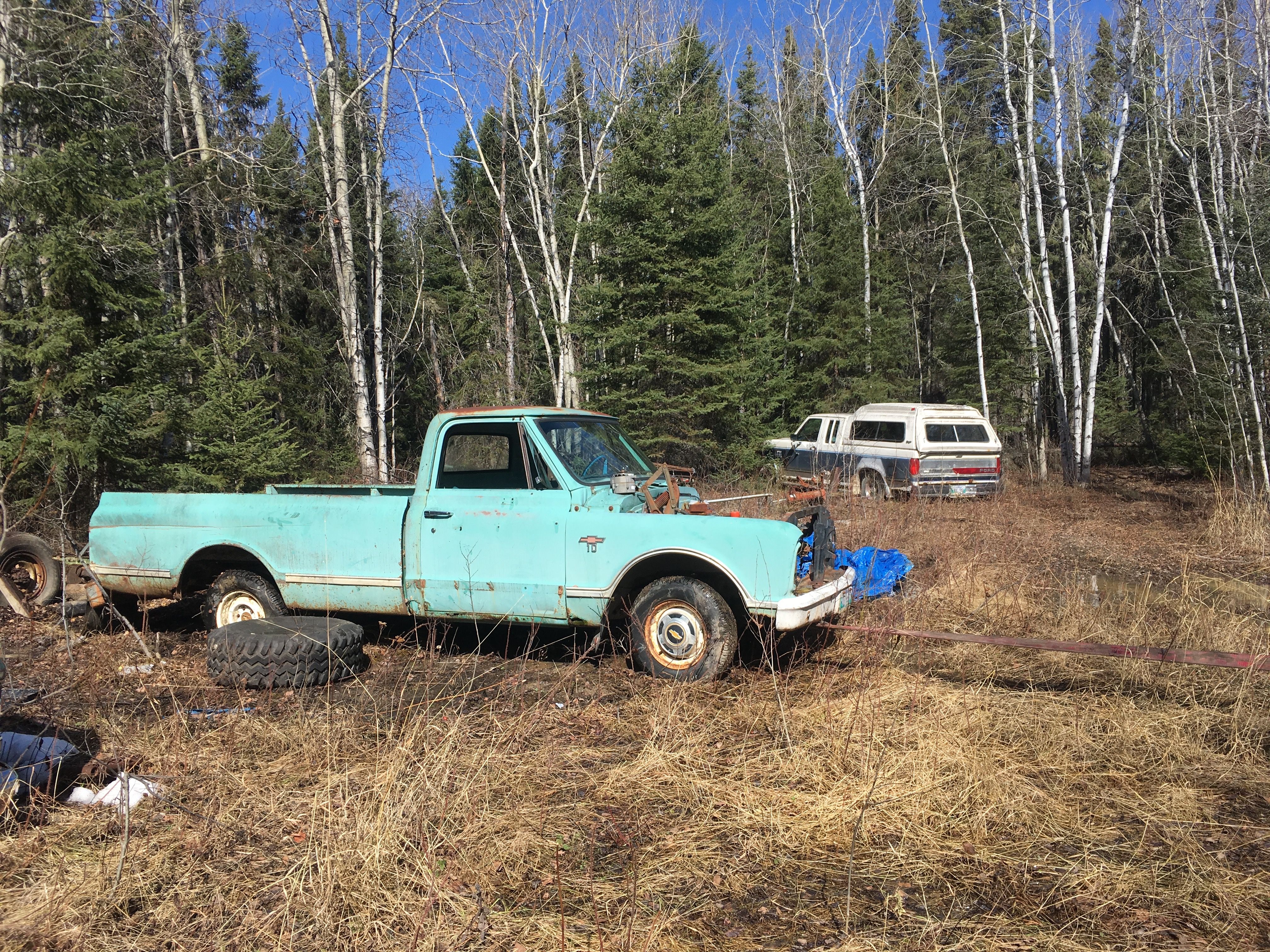 I had to climb in the window and stand in there crouched to steer it out. lol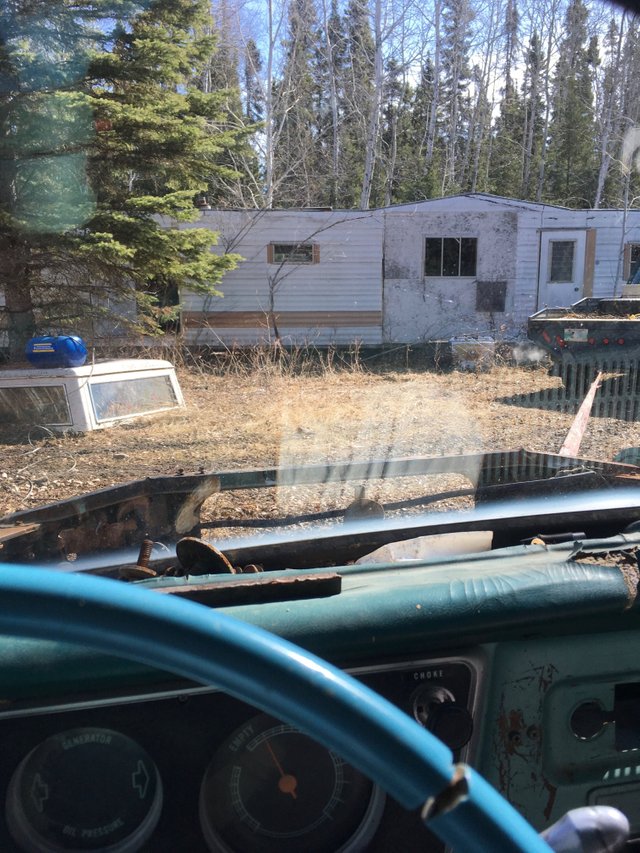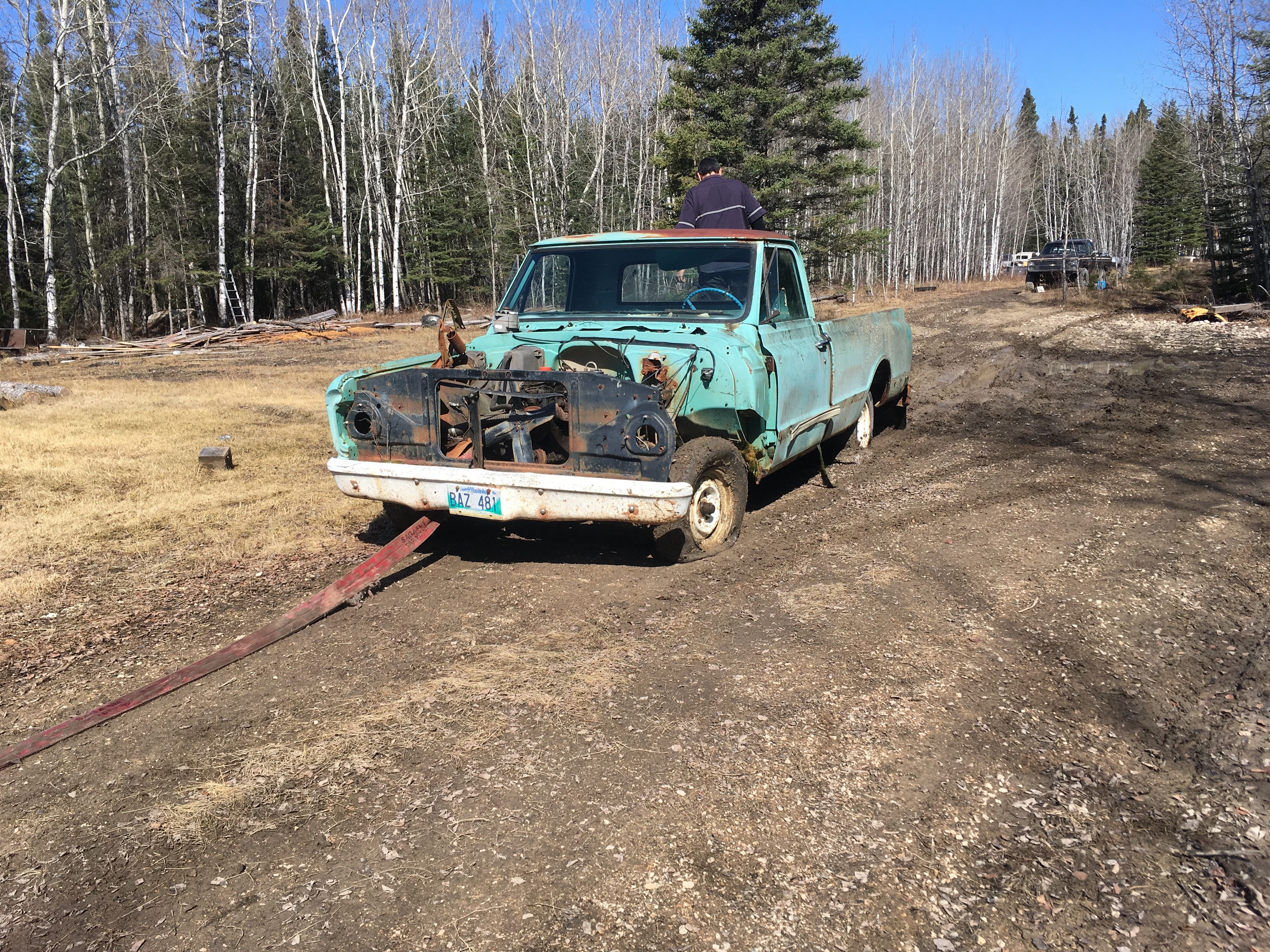 To get it loaded on the trailer Jay had chained the snatchblock to the front of the trailer and pulled it up with the blue truck.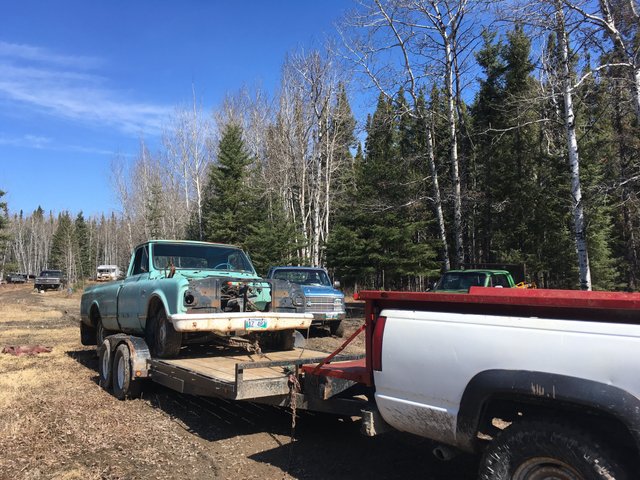 Decided on using the blue truck to haul it instead of the plow/dump truck.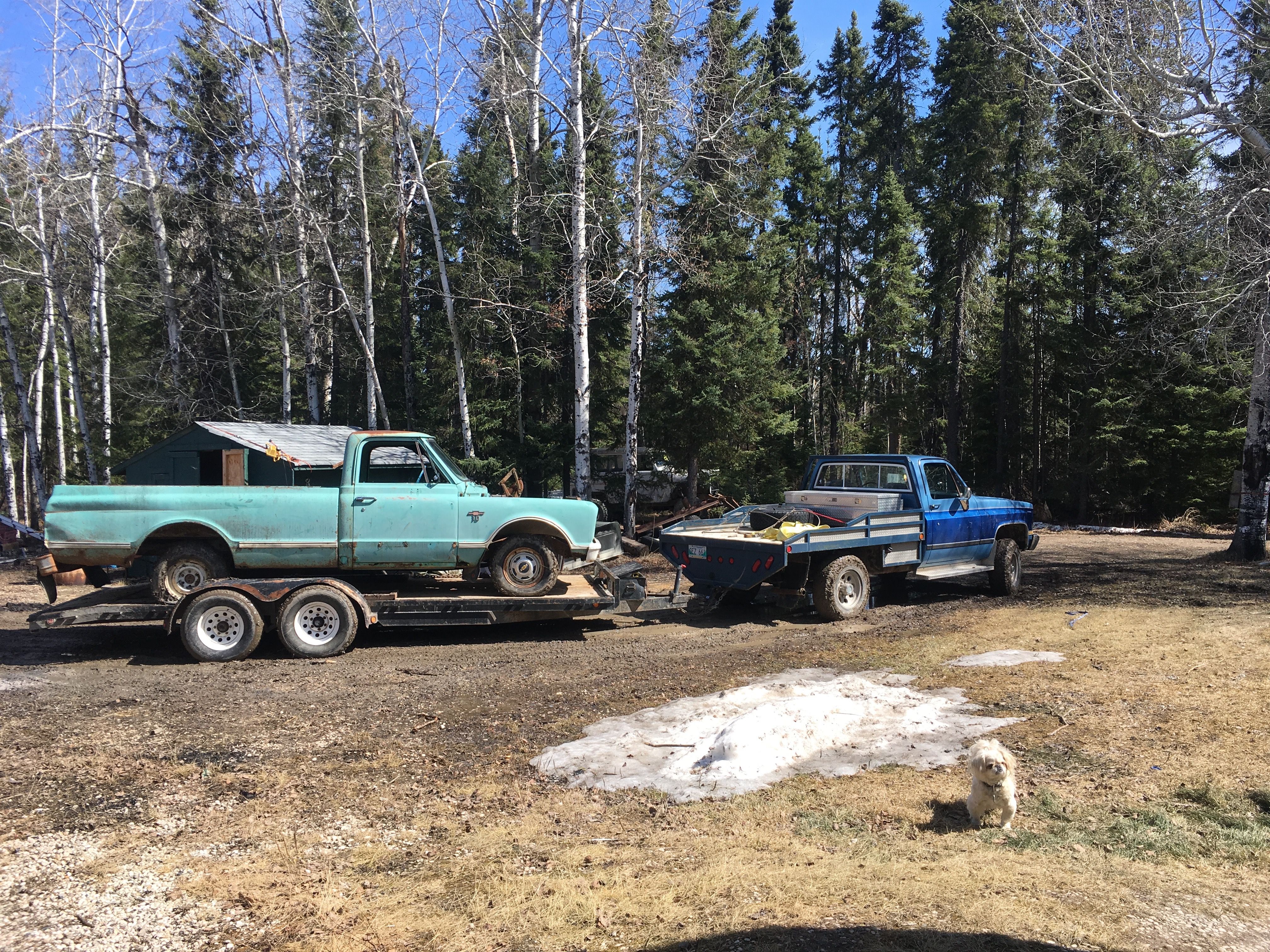 Got the other truck offloaded and this one loaded. Uncle Patty says one of the glow plugs is stuck and it needs a sensor of some sort, but it's all Jay's headache now! LOL!
We'll see maybe it won't be hard for Jay to get going, there is also a second truck for us to grab but we will save that one for another day.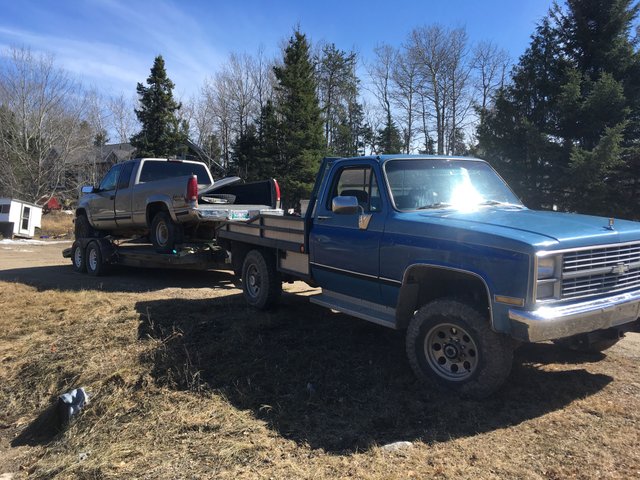 After we got home and unloaded the truck Jay decided he wanted to tinker on it a bit so I decided to spruce up my compost and compost area a bit.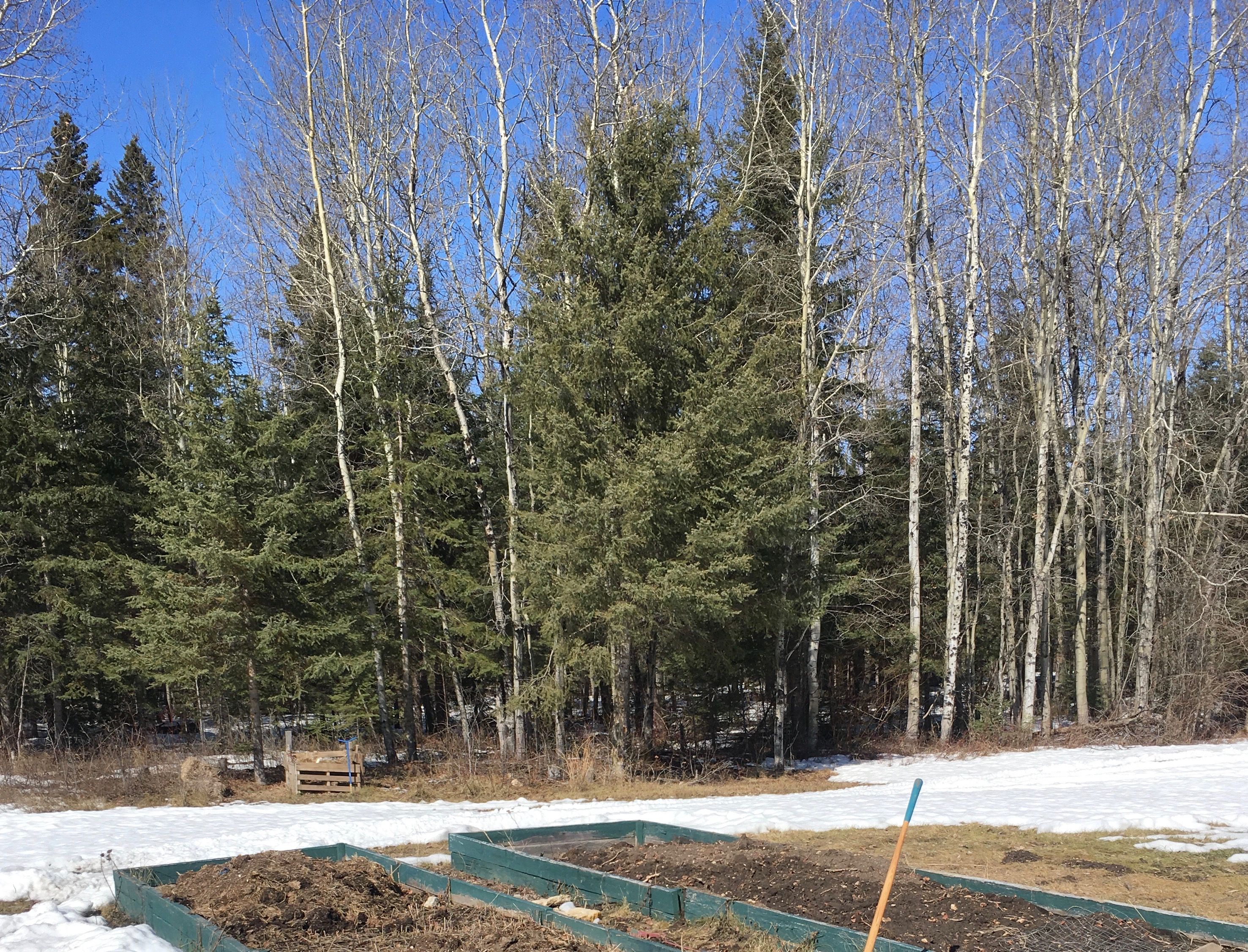 (old pic)
I switched out the small short pallets for big full-size pallets and added the small ones to the side for an extra compost spot.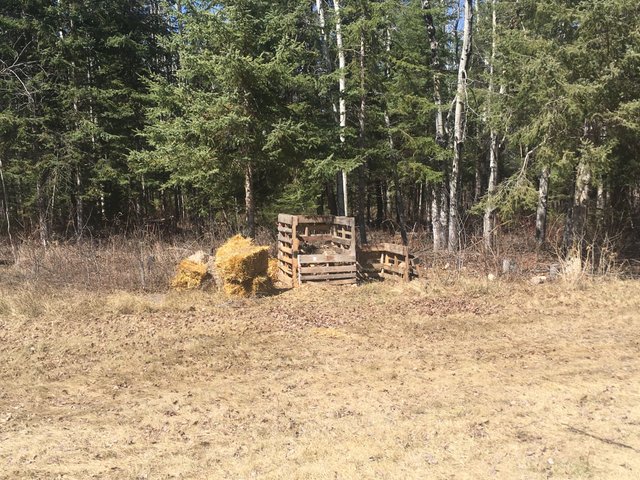 I grabbed my indoor composting cans (I composted inside in big garbage cans all winter) and dumped them into the big compost, this is the compost that came out. I'd have to say that it looks great for a first timer 😉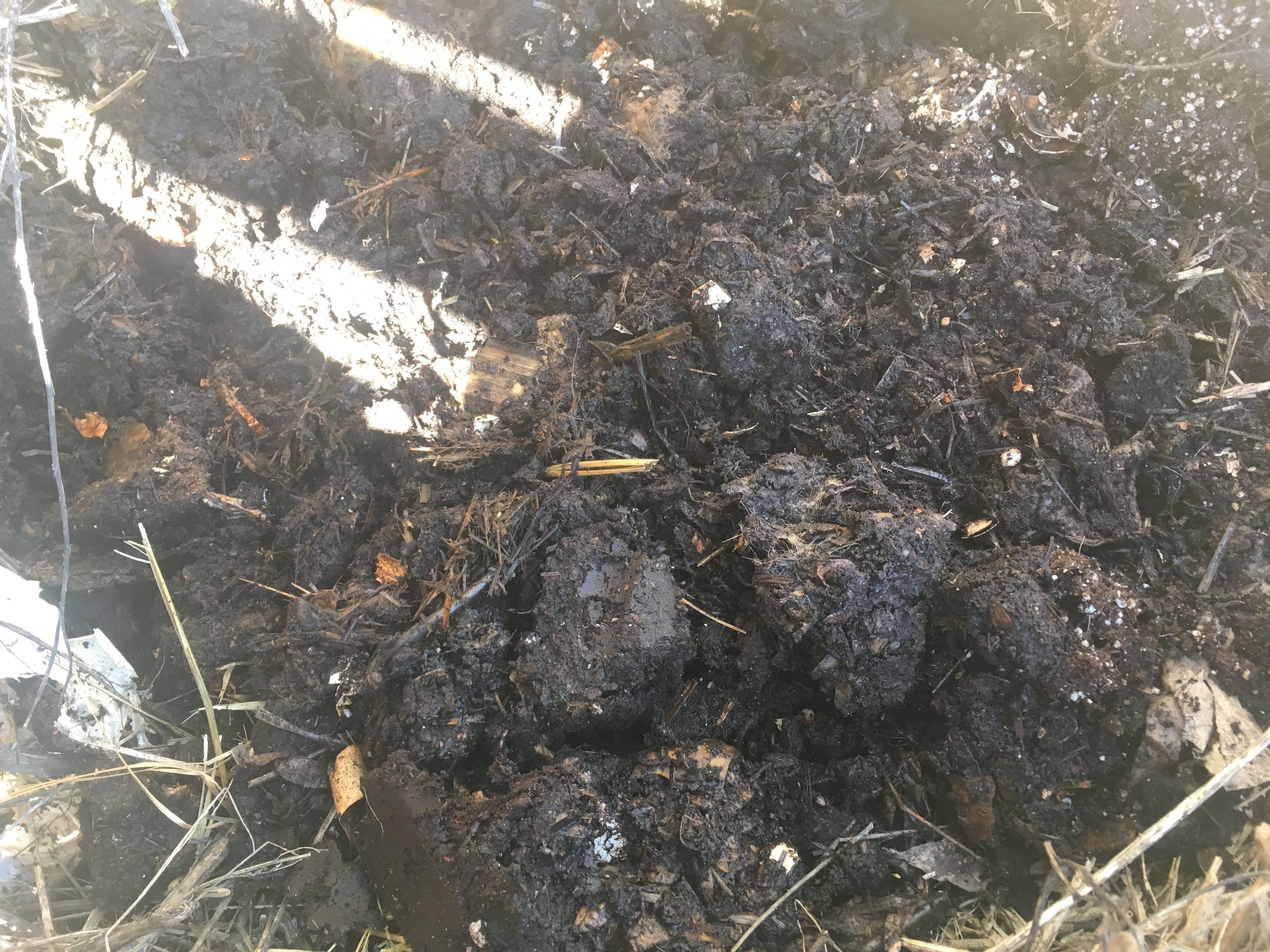 So here I raked, piled some rocks that were all around, burnt some grass, cut some small trees that were in the way and stacked them.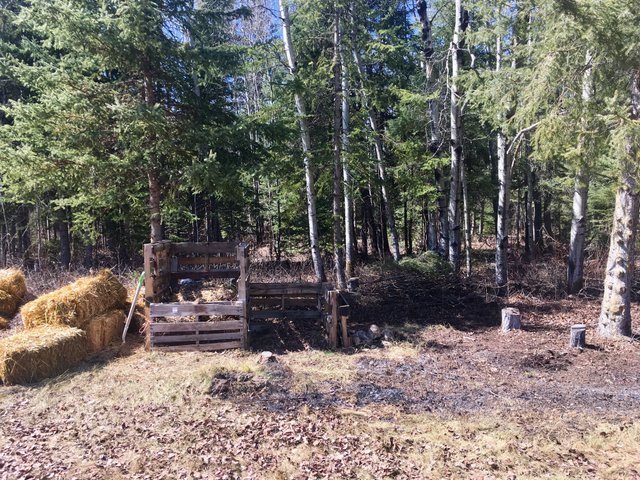 Put my composting pails behind the compost bin with some rocks on top so they don't blow away. Looks good!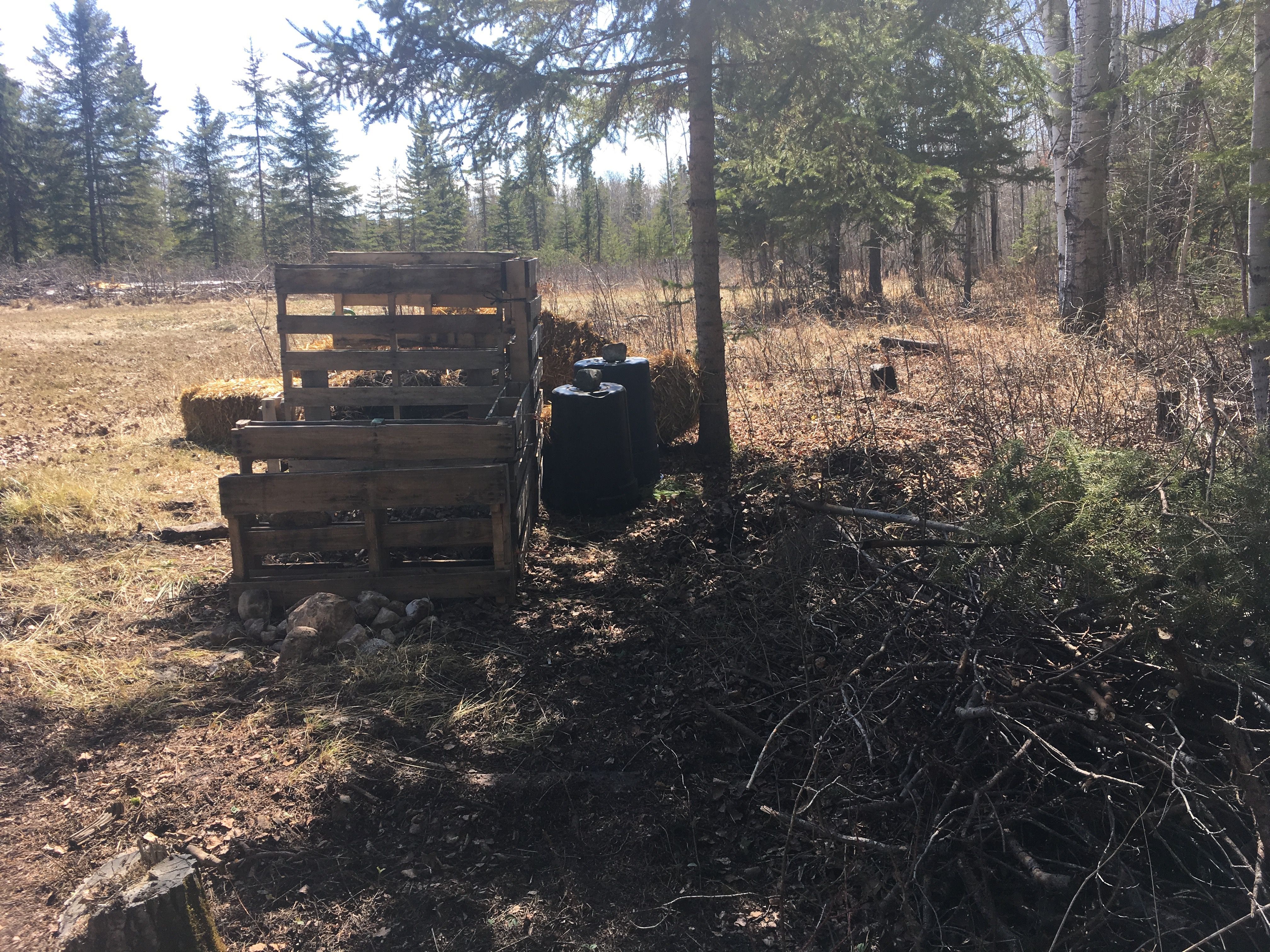 After supper, we went out for a load of gravel for my flower box.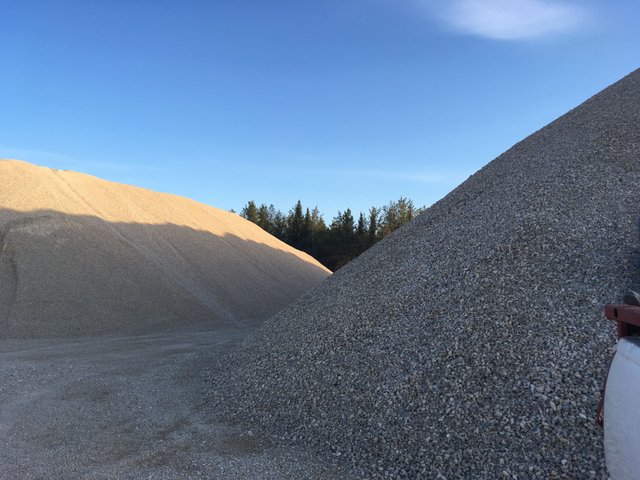 This does NOT look like my flower box..... but it was definitely needed there any way I suppose. No more puddle for Snoopy!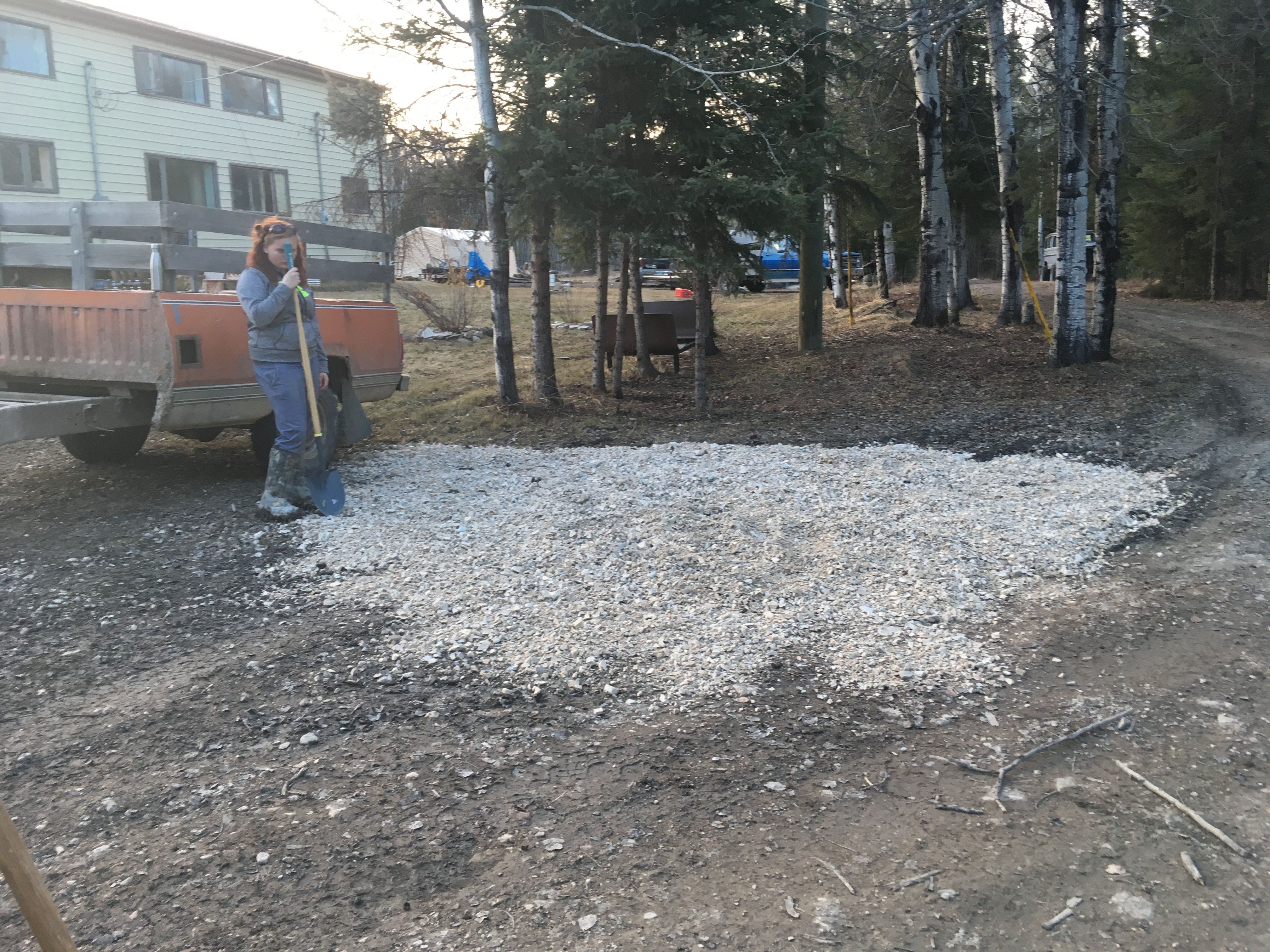 One more quick load than before it gets too dark.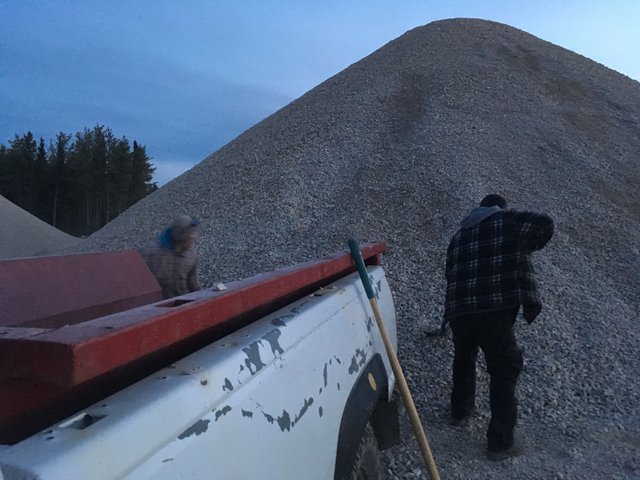 Good day of work, I will dump this last load into my flower box in the morning while Jay and Dallas go to check the ice situation at the cabin... we should have pulled out our shitty boat when we had the chance last week, we'll see though. Stay tuned!