A day of some work and a bit of play.
Jay got the trailer fixed up today, two new leaf springs and a new tire.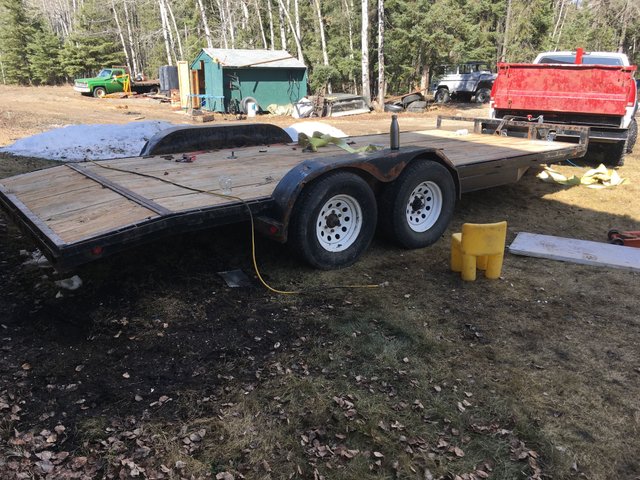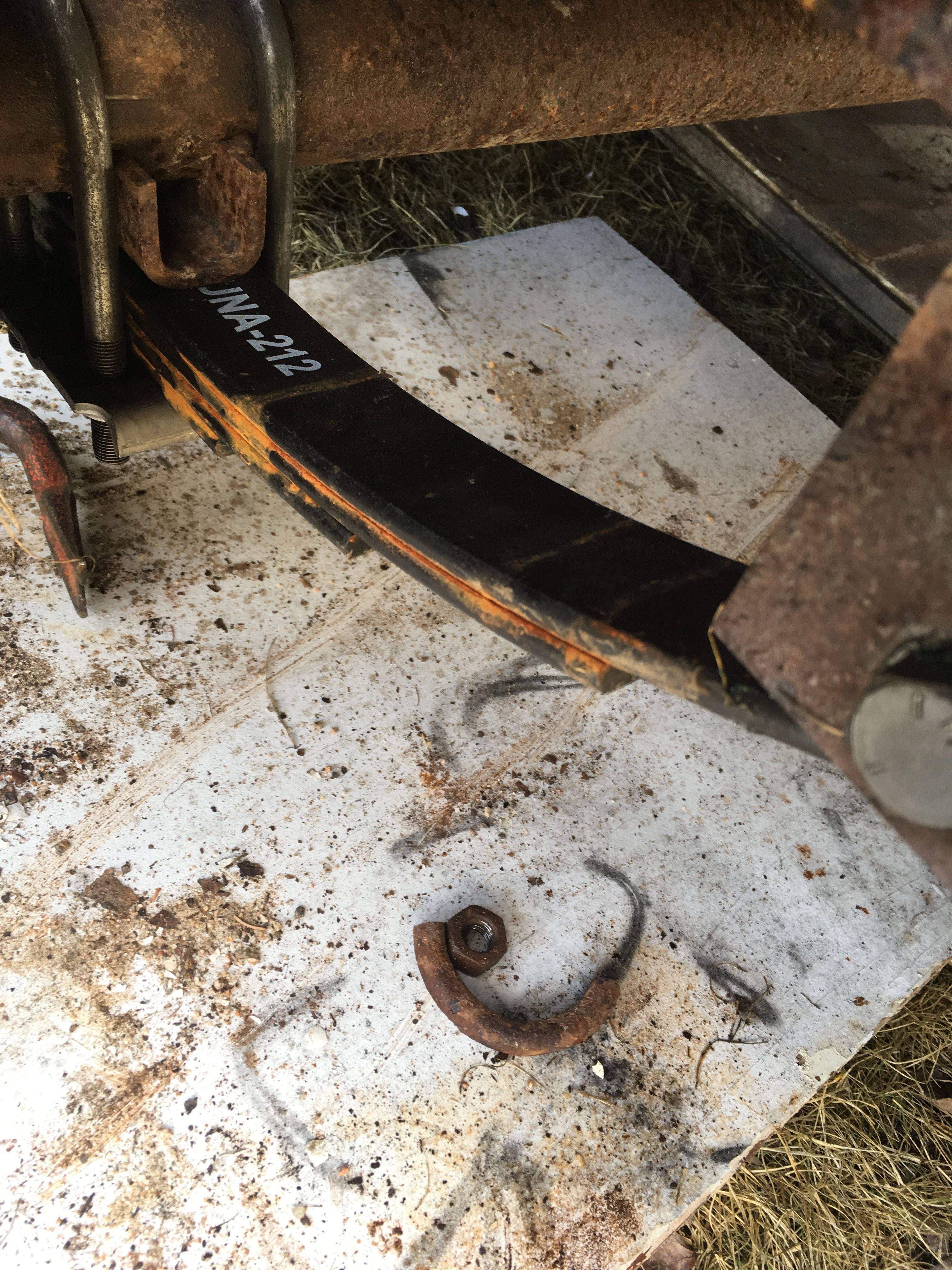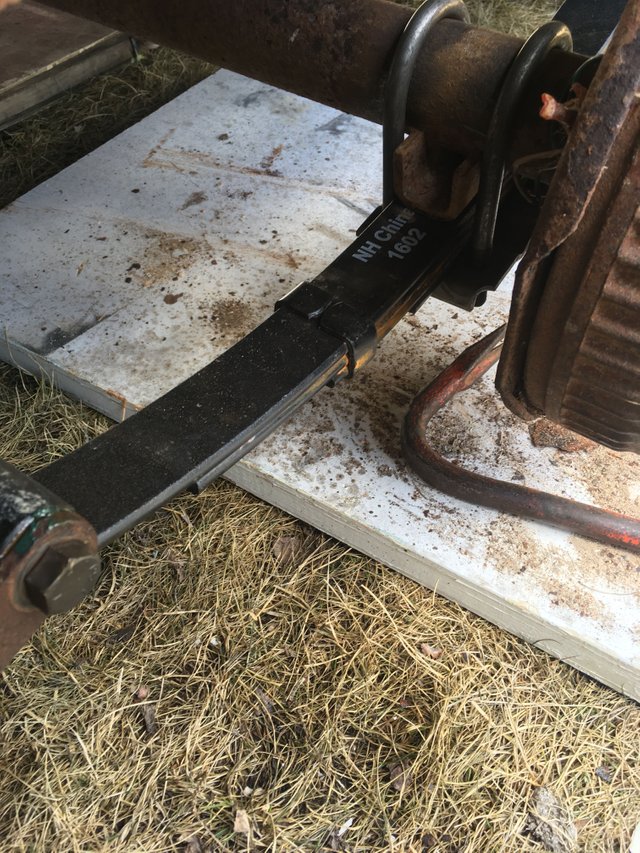 While Jay was fixing the trailer I ran into town and picked up a 'new to us' boat for at the cabin.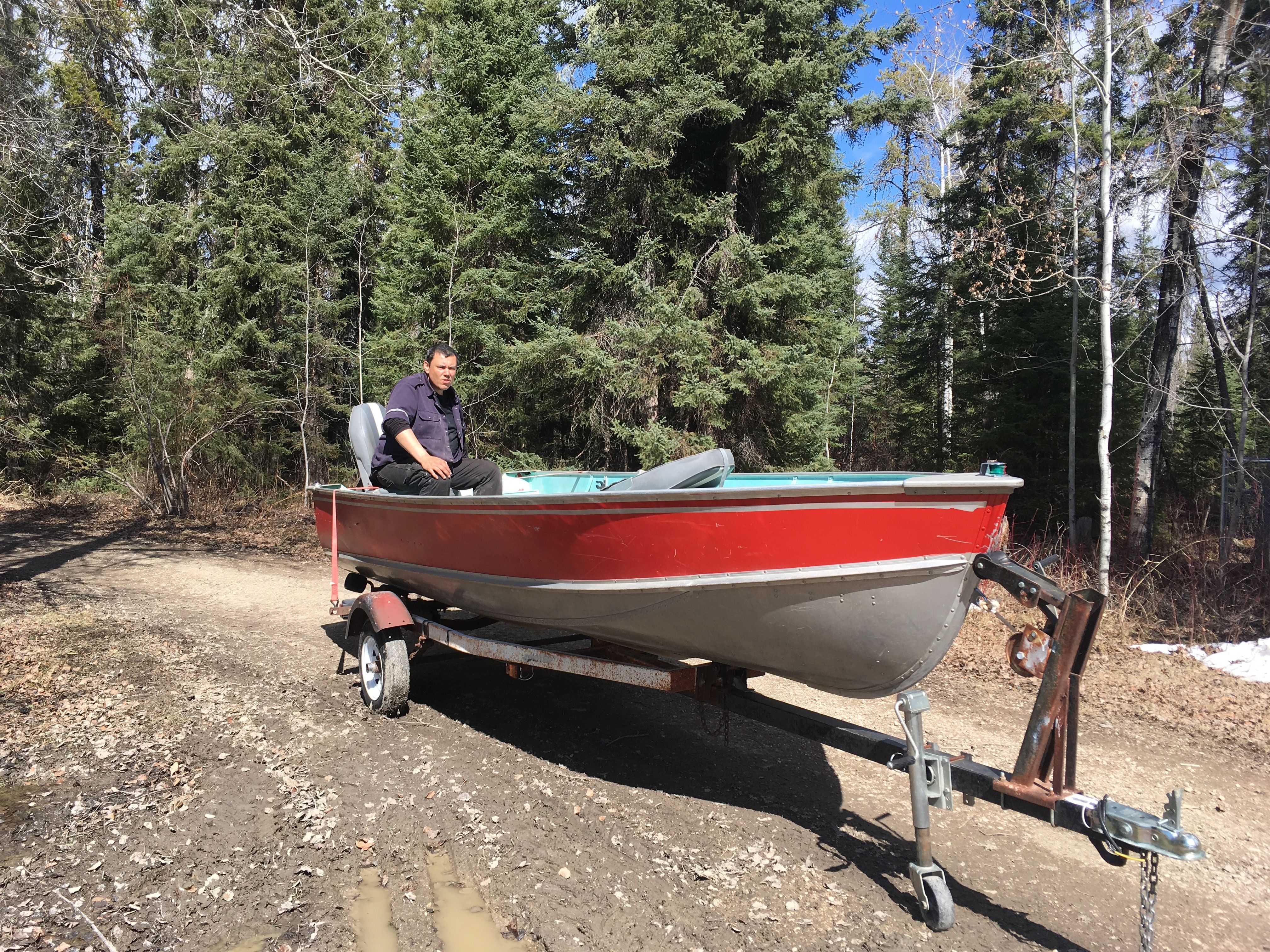 Looks like these guys love the boat already LOL just hanging out in there, bullshitting.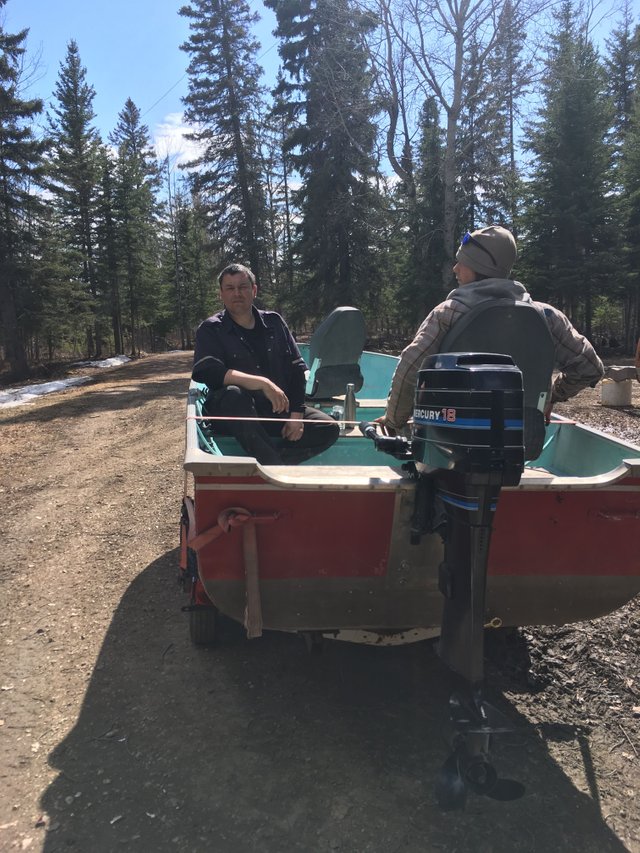 After getting the trailer fixed up and the boat home we went out to Atik Lake for a quad ride, we took the rods in case we found some open fish holes. (20-25min ride from the house).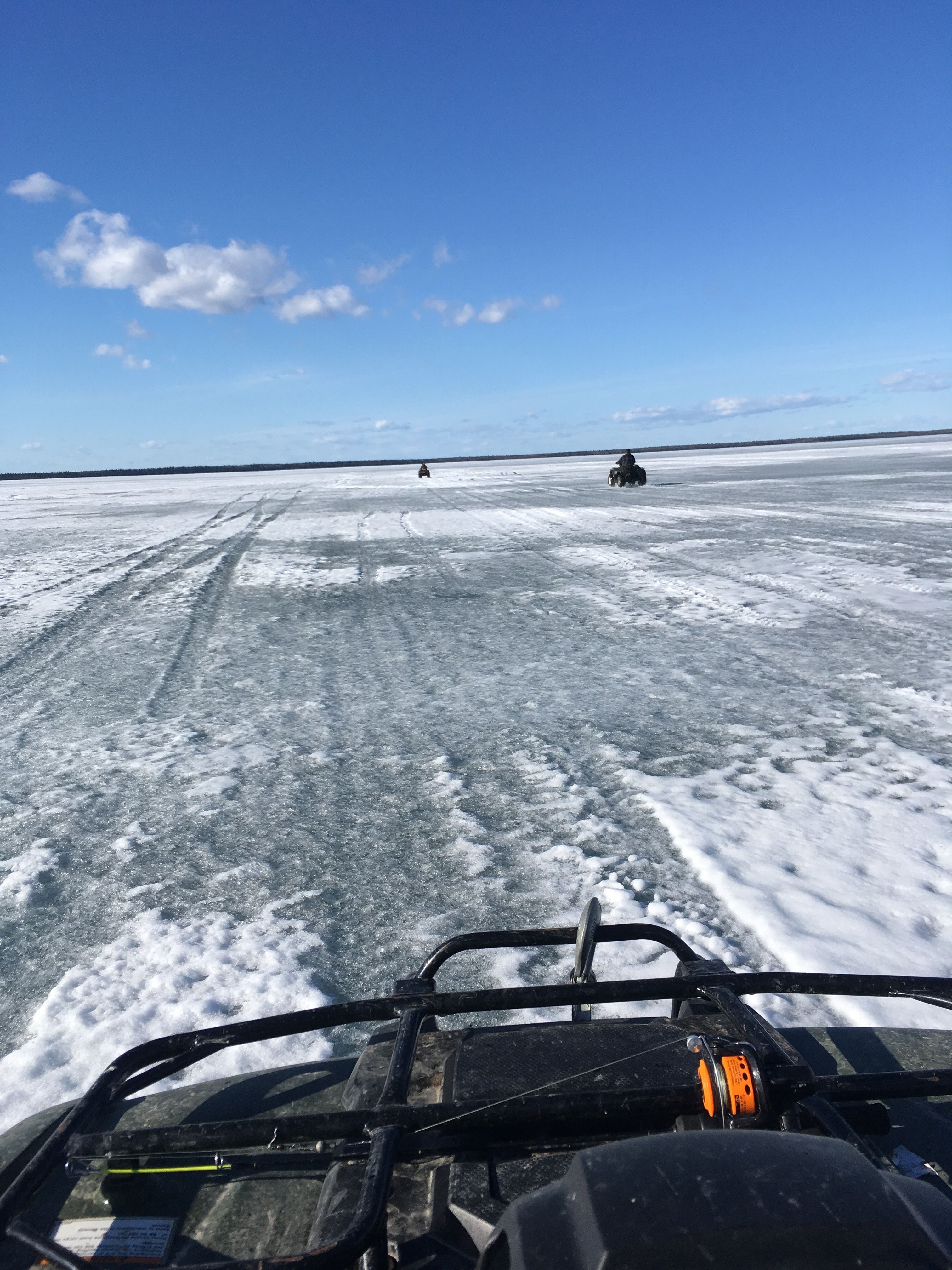 The kids found some fishing holes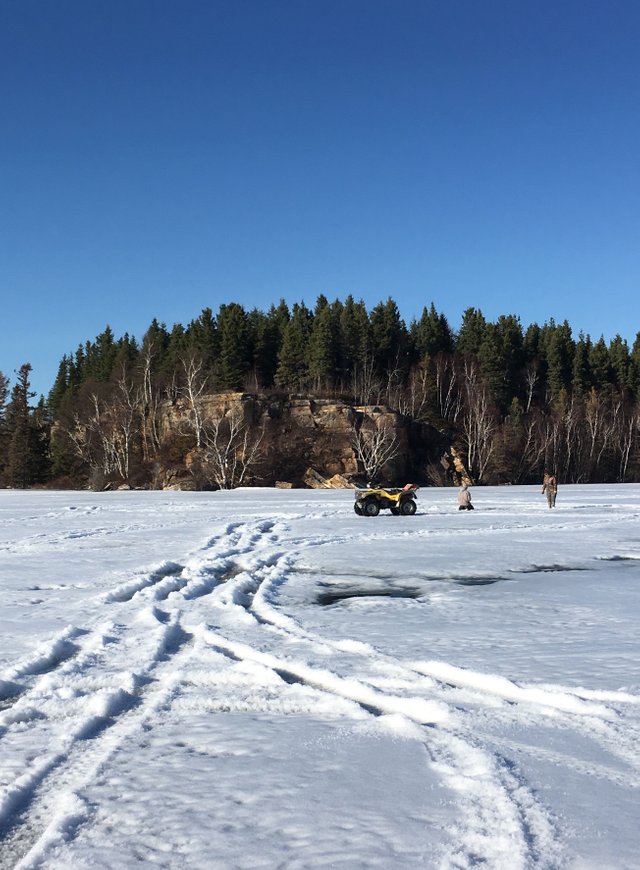 Caught a few jacks, nothing worth keeping.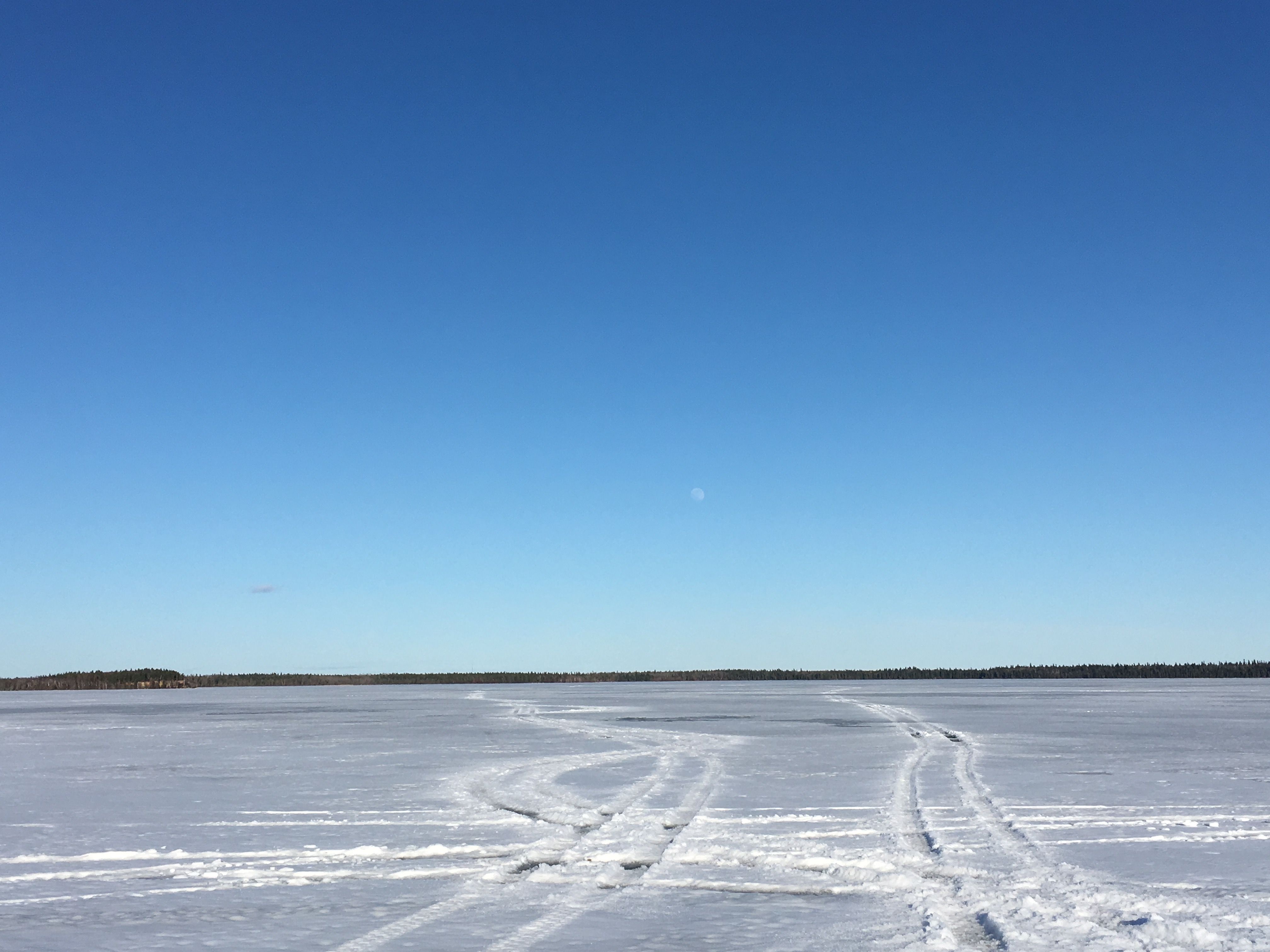 Came off the lake by where Dallas has his boat sitting for summer fishing.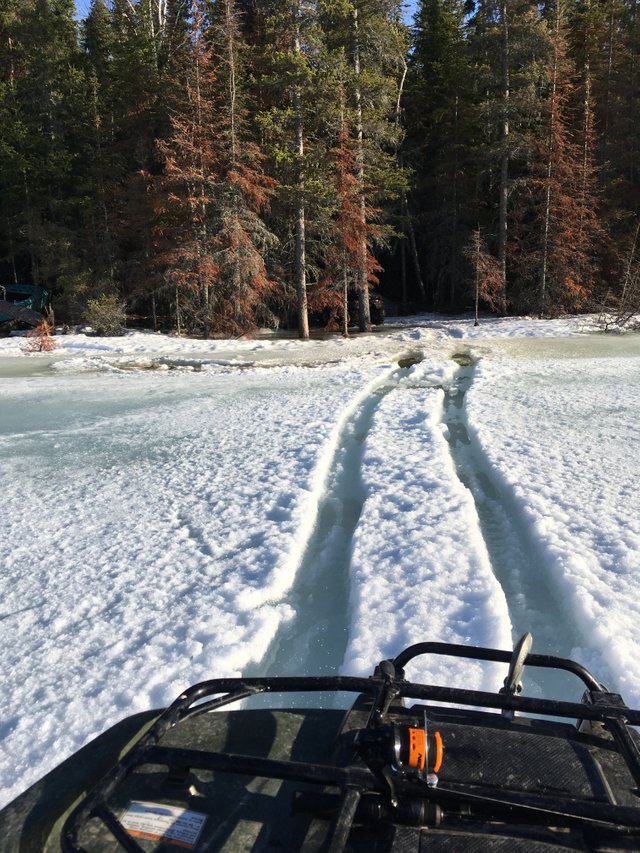 On the ride back we stopped at Rocky Lake.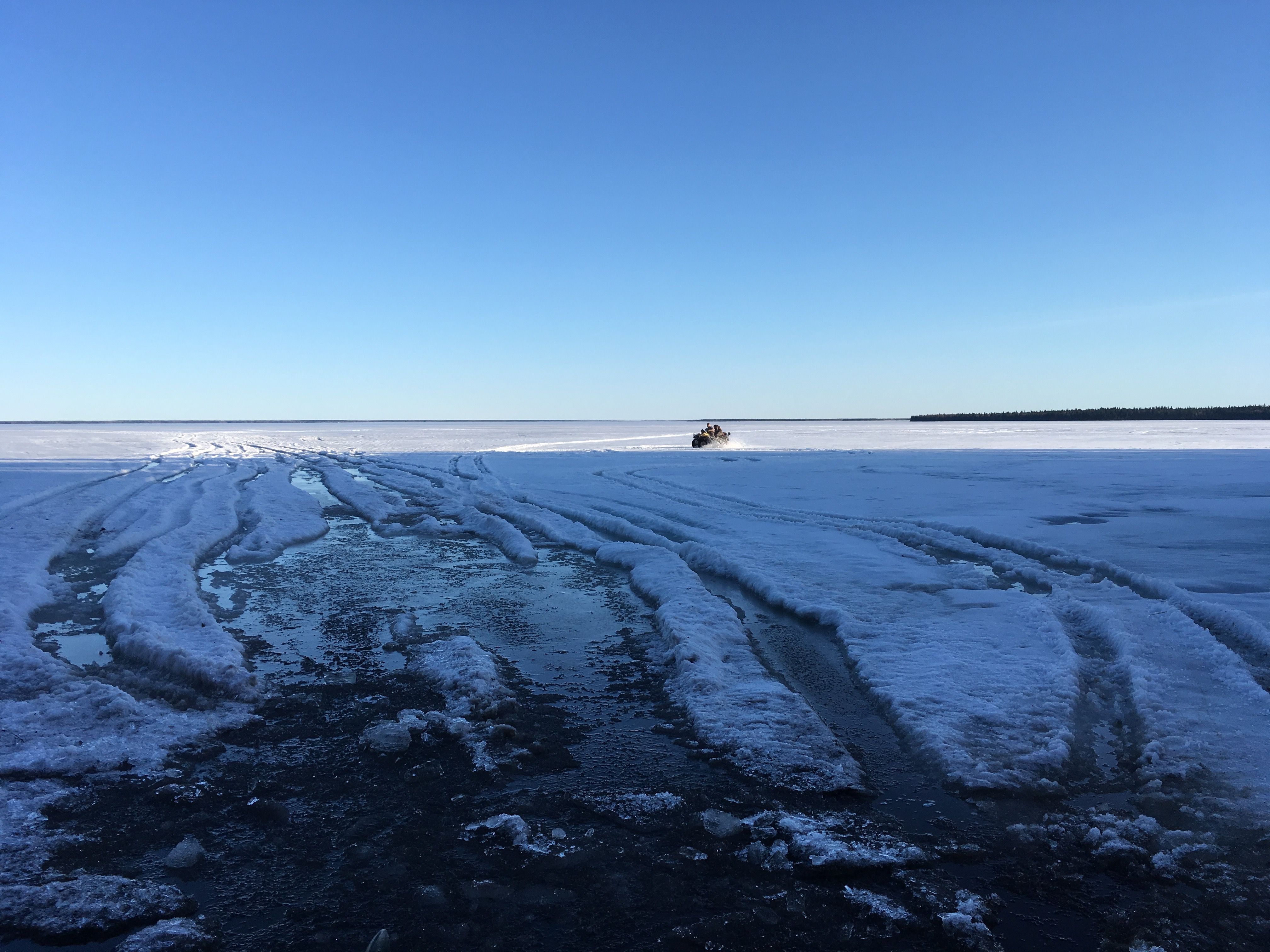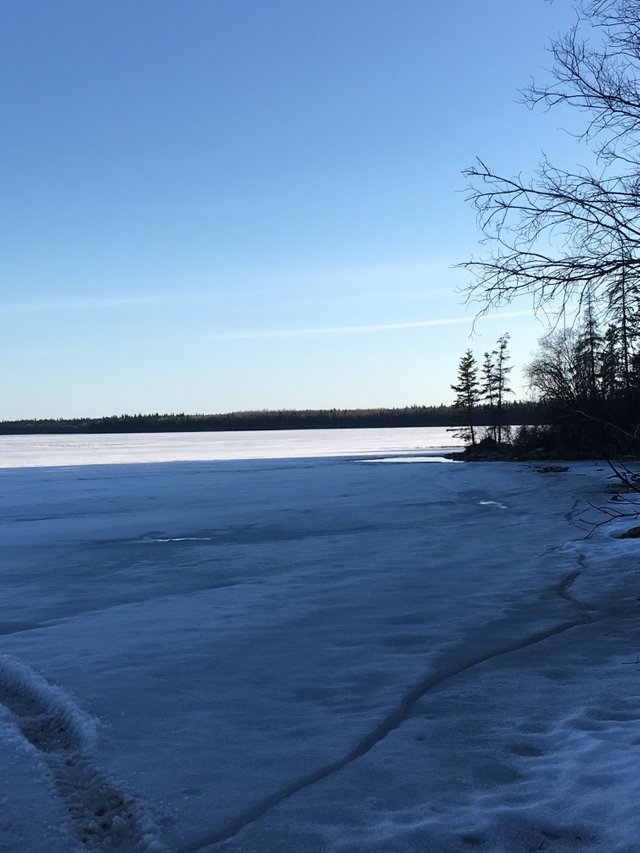 Dallas and Sienna stuck.