Christmas star origami
For my latest piece I decided to paint my paper for this star designed by Peter Kellar. I like how it turned out. Folded from a hexagon that I cut from an A4 size 110 gsm paper.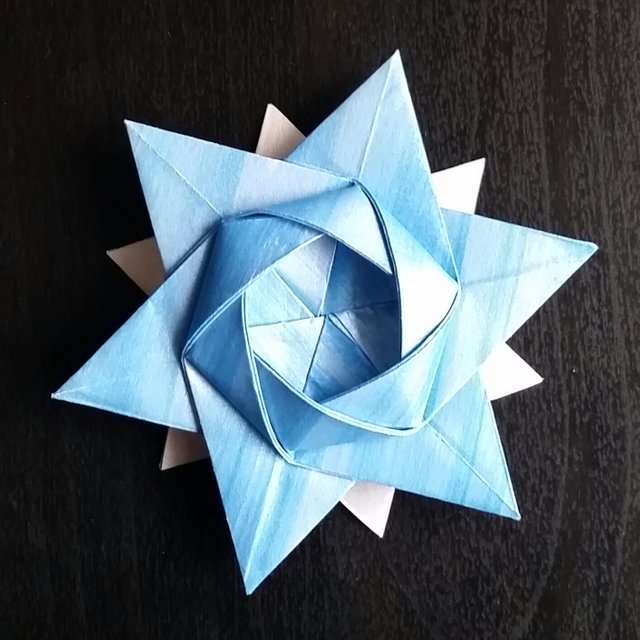 Front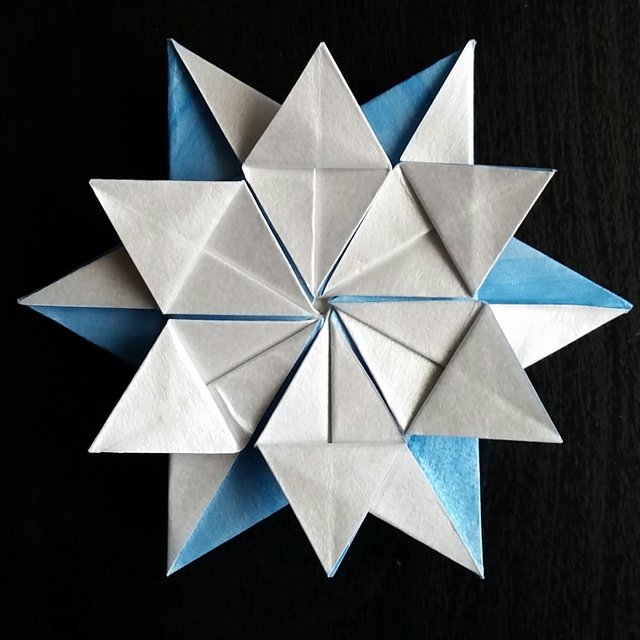 Back
Again I followed the tutorial on happyfolding.com
Highly recommend this site for clear instructions!