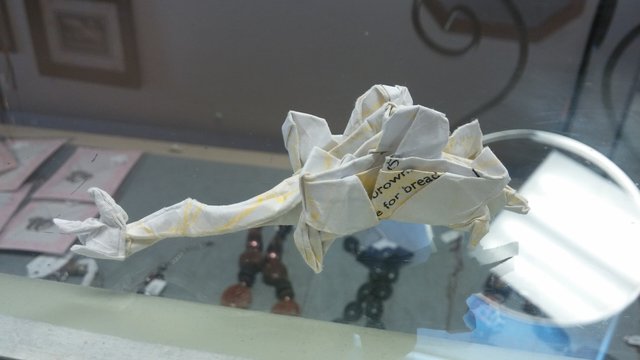 I folded this stegosaurus when I was with my family on a very, very long and tedious hunt for... I don't remember. I had a large piece of paper from a sales ad that the business we were patronizing had waiting by the door as we entered. "What should I make?" I asked my son, "A dinosaur!" was his reply. Now I have made many a dinosaur in the past, but I wanted to try something new, and so I set out, for the hour or so we were winding through the isles looking for hidden treasures and the like.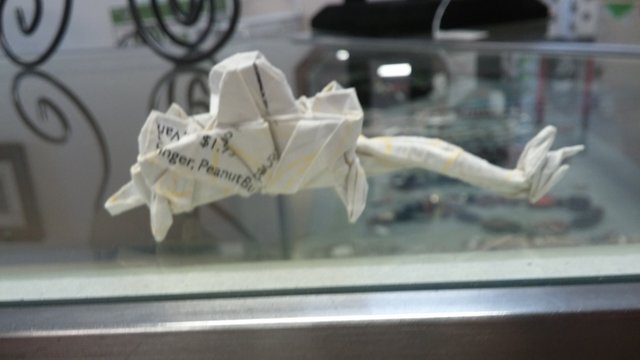 Its a bit long for his type, and his tail spikes are all wrong, but otherwise I think it does a really good job of capturing the creature. This is one of many that I believe I can replicate, but have no idea what happened to the original so if anyone would like to have instructions on how to fold him I could probably oblige given enough time.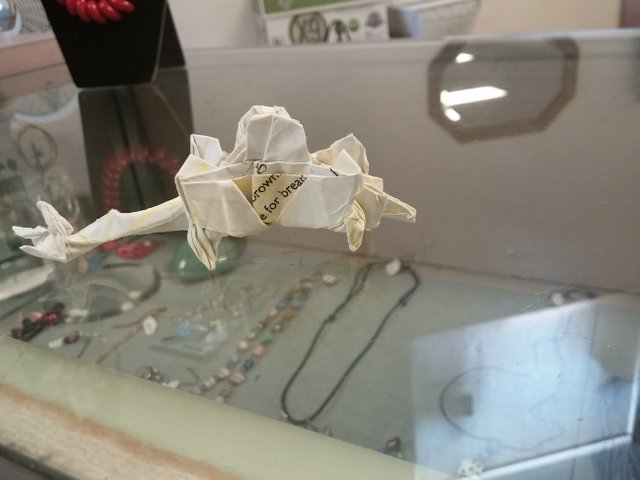 So to you origami enthusiasts, what dinosaurs are your favorites? Have you ever tried to recreate them in paper? Comment below and lets start a conversation.