What If The Book Tricked You? | 20180921 Opinion 002 # 94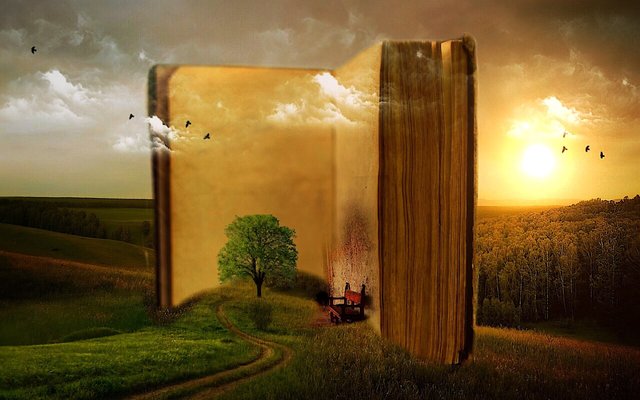 Basic
Are you someone who likes reading books? If so, of course there are too many books that you read. Regardless of what concept you want and the purpose you prepare. Reading a book is a pleasure for those who are used to it. With less pleasant language, it is called nerds. I call it a literacy customer. What do you find after all this journey? Of course, you have already encountered various new adoption knowledge and experiences.
What if the book tricked you?
Is this a confusing question? Let's move to get certainty about this. To make it easier, please prepare your logic balance at the starting point. Keep away all your feelings that have been gripped by the author of the book you read. Either as a form of admiration, or even your love for the book and the author because they have mastered your emotions and logic of course.
How can you think like that?
Looking at all the contexts that might influence every thought, this paper is not based on scientific research or mass studies on a topic. If you doubt it until here, it is normal and legitimate. Everyone has different rules and mindsets. However, I want you to finish before you make a conclusion.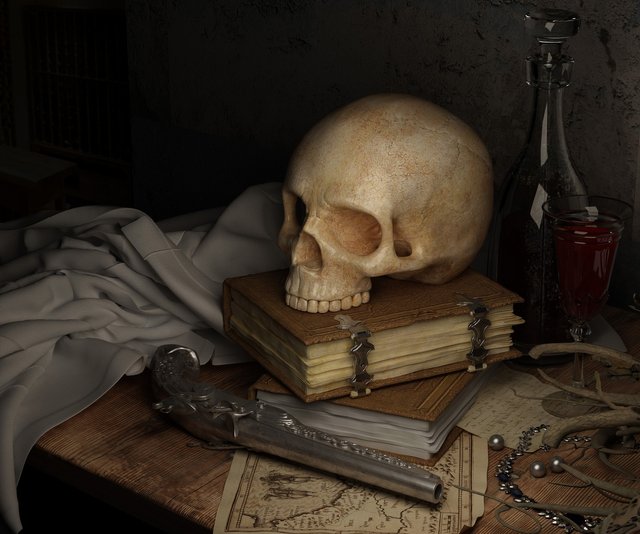 Prove it is logically!
In this section I invite all readers to make comparisons of all the facts with all the books that have been read. Is there have one book in the world that always follows the times excluding the book of God? Do all the books that have been read really need not be fixed? Will the science in it during the release period be coupled with knowledge for the next decade? Collect all reasonable questions and enter them into the literacy that you read. What about now? Is it sturdy? Or indeed you have found the wrong side from now or the future?
Still not proven?
Have you ever heard of Pluto? A planet at the time, but not now. How it can be? Try asking the one who states Pluto a planet and who says it is not. Have you ever read Darwin's theory? About human origin? Where has the existence of the theory arrived? This is an impermanence in a book or literacy. Even at a higher level it also requires renewal. Hardware and software technology always goes through enhanced phases. This is evidenced by new products and software updates at all times. Call this as a reinforcement comparison from the other side which of course has something to do with our topic above!
This is not a conclusion!
On the one side, successful writers are people who are able to master the emotional interaction of readers into their literacy. On the other side, the most successful writers are those who are able to present holistic information and open new insights to readers without limiting them to various important words. Stop writing their words that may have expired and make your own quotes. Publishing a book is better for you than admiring someone else's book. This is not a criticism because it follows politeness and intelligence values, criticizes books by publishing other new books. This is my real incitement to anyone who reads. Thank you for reading it!
indonesian version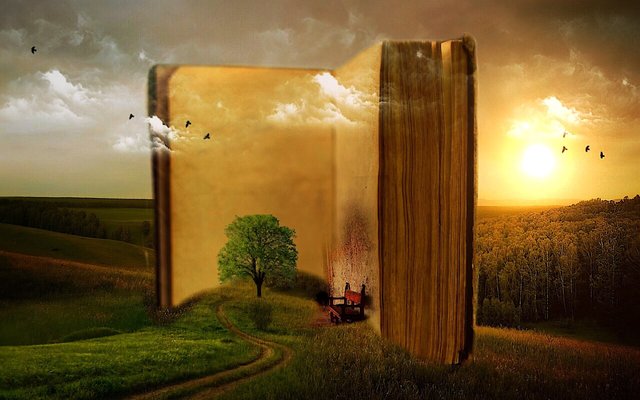 Acuan Dasar
Apakah Anda seorang yang gemar membaca buku? Jika ya, tentu sudah terlalu banyak buku yang anda baca. Terlepas dari konsep apa yang anda inginkan dan tujuan yang anda persiapkan. Membaca buku adalah suatu kenikmatan bagi mereka yang telah terbiasa dengannya. Dengan bahasa kurang sedap disebut kutu buku. Saya menyebutnya kostumer literasi. Apa yang yang anda temukan setelah sekian lama menggeluliti ini, tentu berbagai pengetahuan dan pengalaman adopsi baru telah anda temui.
Pernahkah berpikir bagaimana jika buku yang anda baca menipumu?
Apakah ini pertanyaan yang membingungkan? Mari kita lanjutkan untuk mendapatkan kepastian tentang ini. Untuk memudahkan persiapkan neraca logika anda pada titik awal dan simpan jauh-jauh segala perasaan anda yang sudah digengam oleh pengarang buku yang anda baca. Entah sebagai sebuah bentuk kekaguman, atau bahkan rasa cinta anda pada buku dan pengarangnya karena telah berhasil menguasai emosional dan logika anda tentunya.
Bagaimana saya bisa berpikir demikian?
Melihat semua konteks yang mungkin mempengaruhi setiap pemikiran, tulisan ini tidak didasari penelitian ilmiah atau kajian massal atas sebuah topik. Jika anda meragukannya sampai disini, itu adalah hal yang lumrah dan sah-sah saja. Semua orang memiliki aturan dan pola pikir yang berbeda pula. Namun saya menginginkan anda menyelesaikan sebelum anda membuat suatu kesimpulan.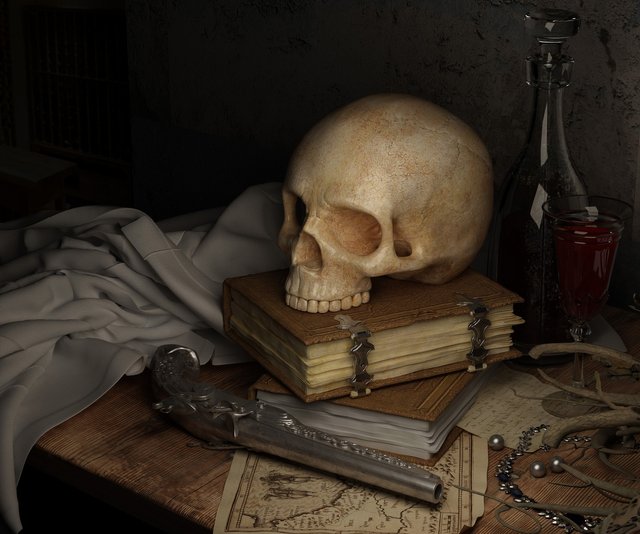 Buktikan bahwa opini ini didasari dengan logika?
Pada bagian ini saya mengajak semua pembaca mengadakan perbandingan semua realitas terhadap semua buku yang telah dibaca. Adakah satu saja buku di dunia ini yang selalu mengikuti perkembangan zaman selain dari kitab Tuhan? Apakah benar-benar semua sisi buku yang telah dibaca tidak memerlukan penyempurnaan? Apakah sains yang ada didalamnya pada masa diterbikan akan bersanding manis dengan masa sekarang atau sains satu dekade ke depan? Kumpulan semua pertanyaan yang masuk akal dan tempakan semuanya pada literasi yang anda baca. Bagaimana keadaannya sekarang? Masih kokoh? Atau memang anda sudah menemukan sisi kekeliruan dimasa sekarang atau saat mendatang?
Masih belum membuktikan?
Pernah dengar Pluto? Sebuah planet pada masanya tetapi tidak sekarang. Bagaimana bisa? Coba tanyakan pada yang menyatakan pluto sebuah planet dan yang menyatakannya bukan. Bagaimana tentang teori Darwin? Sudah sampai dimana sekarang perkembangannya? Ini adalah sebuah ketidakkekalan pada suatu buku atau literasi. Bahkan pada tingkat yang lebih tinggi sekalipun juga memerlukan pembaruan. Teknologi hardware dan software selalui melalui fase-fase yang ditingkatkan. Ini dibuktikan dengan produk baru dan update software yang hampir berlangsung dalam waktu yang berdekatan. Ini adalah contoh perbandingan dari sisi lain dengan tidak mengabaikan topik diatas.
Ini bukan kesimpulan!
Pada satu sisi, penulis yang berhasil adalah yang mampu menguasai interaksi emosional pembaca ke dalam litersinya, KATANYA. Pada sisi lainnya, penulis yang berhasil adalah yang mampu menyajikan informasi yang holistik dan membuka wawasan baru bagi pembaca tanpa membatasinya dengan berbagai kata-kata penting ketokohannya, KATASAYA. Berhentilah menulis kutipan-kutipan tokoh yang mungkin sudah mulai kadaluarsa dan buatlah kutipan sendiri. Bukankah menerbitkan sebuah buku lebih baik dari pada mengagumi buku orang lain, jika kamu mampu. Ini bukan sebuah kritikan, karena mengikuti nilai kesopanan dan nilai kecerdasan, mengkritik buku dengan cerdas adalah menerbitkan buku baru lainnya. Anggap saja ini sebagai rayuan saya kepada anda yang sedang membaca. Terima kasih telah membacanya!
Jika ada waktu, silakan bagi pendapat anda!
Best greetings by duckandcatsofunny
From WK WK LAND
Images source : pixabay.com
Saya sedang belajar, jika terdapat kesalahan mohon diberi saran pada komentar! Terima kasih unyu-unyu!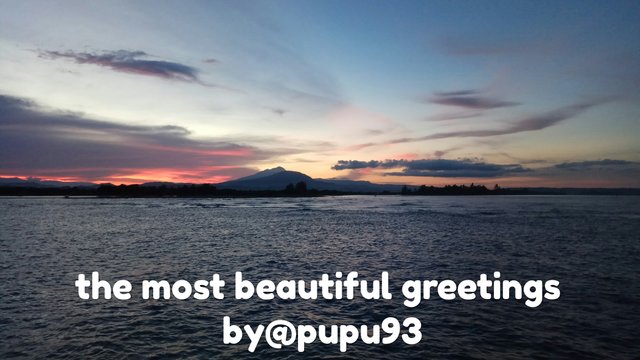 Thank You
---
Posted from my blog with SteemPress : https://pupu93.000webhostapp.com/2018/09/what-if-the-book-tricked-you-20180921-opinion-002-94
---