[UPDATE] This post made enough noise and achieved the purpose why I wrote it. Therefore I removed the Utopian vote otherwise will stick on the top for too long and create chaos that's really not the mission.
---
As many of you know I am the founder of Utopian.io. Utopian.io. is the only and first platform in THE WORLD rewarding Open Source contributors and it is doing that with Steem. I AM NOT GONNA LET IT DIE BECAUSE OF YOU ASSHOLES. If you don't know what Utopian aims for, you will understand by this simple statement:
Rewarding People For Working On Projects From Which The Entire Community Benefits Immediately In a Pure Meritocratic, Democratic, Decentralised Way So To Fast-Forward The Creation Of Ground-Breaking Technologies For The Evolution Of The Entire Humanity.
---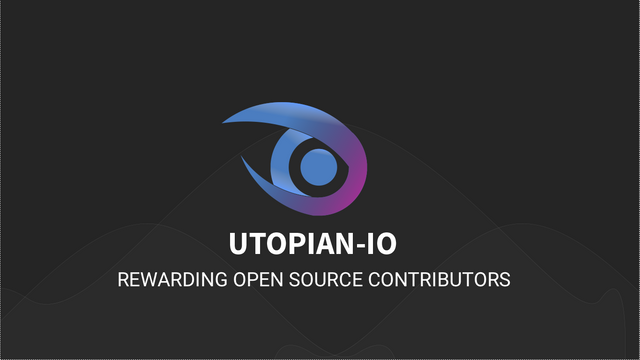 You Picked The Wrong Guy!
Today I got dozens of reports of fake accounts using my name to steal money.
@noisy has reported that @elear. (look at the dot) is asking for money on Steemit.chat
@hansikhouse reported the same
@assayer reported the same
@inquiringtimes has reported that an account named @utopiian-io (look at the double i) is asking for money on Steemit.chat
@jepu reported an account named @elear-utopian is asking for money
And dozens of other reports like this.
Well. Stupid assholes I am gonna show you something!
NEVER NEVER NEVER SEND MONEY TO ANYONE ON REQUEST OR IN EXCHANGE FOR UPVOTES. ALWAYS TRIPLE CHECK THE ACCOUNT NAME!
The Big Problems That Will Make This Blockchain Die
People pretend to be someone else to steal money.
Whales sell upvotes. I must be honest. I used them sometimes as well, until I realised how bad this approach is. Thanks God their tokens are losing value every single day.
People comment for being upvoted or followed or resteemed without even reading.
Bots are being created to rape the reward pool.
Big accounts downvote/upvote the hell out of everything effectively owning the blockchain.
Steem is flowing out of the platform, decreasing its value.
We Are Going To Change This!
Utopian.io helped the Steem ecosystem to grow, in less than 2 months we got almost 2000 contributions. We made closed source projects become Open Source and helped interesting projects to get out from the dark. And you know what. WE JUST STARTED.

I Am Gonna Step Out from Steemit. The Official @Utopian-io Account Will Publish Updates From Now On and the Author Rewards Used to Grow its Voting Power and to Reward Collaborators. Every Actions Will Be Driven By The Utopian Community Consensus.

I Am Gonna Destroy EVERY Account That Is Trying To Steal Money Using The Name Of @Utopian-io.

I Am Going To Put All My Effort To Make Utopian.io The BIGGEST Project On Steem And The Biggest Open Source Project Out There, AT ANY COST.
Steem Is Here To Stay And Utopian With It
Steem is meant to be much more than what actually is now and the only way to fix this is to bring more investors into the platform and stop this centralised behaviour where big accounts own the blockchain.
Utopian is gonna do that. We are gonna bring big projects to this platform and make project owners willing to buy Steem to load up the bounties for their contributors.
We are gonna bring thousands of developers to this platform to create hundreds of projects and different frontends with different purposes.
ICOs Willing To Do The Same Utopian IS ALREADY DOING Got More than 700K USD In Investments
This is not just a beautiful dream, THIS IS PURE REALITY. Want an example? fundrequest.io that is nothing more than a white paper got 700K USD and it is not meant to do even 1% of what Utopian is ALREADY DOING.
Once Utopian starts getting to the outside world people will notice and will be just a matter of time.. I may sound dramatic here, but I know my business.
I Am Not Playing A Game. Want To Play? You Will Lose!
I have been the frontman of Utopian until now but Utopian is not meant to have a frontman. Utopian is a project of the community for the community. This is why I am gonna step out, give all my Steem to Utopian and transform the entire project in a community driven project. You can scam and threat a single user, you are gonna lose against an entire community.
Join The Movement! Lets Change The World!
I have showed you my intentions. Sent money from my own pocket, sent all the rewards I had to Utopian. I got 50K from @ned to create accounts directly from @utopian-io and have not touched even a cent of them to fulfil my promise. I explained my vision and I am shouting out loud this message. LETS JOIN FORCES!
- Donate To @utopian-io And Help It Grow. Worried To Donate? At Least Delegate To Help The Projects That Are Meant To Increase The Value Of Steem
- Spread The Word. Onboard People. Be Active. Believe In The Possibility For A Change. Stop Begging For Few Fuck*** Cents.
- Vote For The Utopian as a Witness Once The Official Announcement Will Be Out.
The are Two Possible Ways. Either Utopian Will Become The Next Open Source Economy Or It Will Die. Which One Do You Choose? Choose Wisely.
---
P.S. I am gonna decline rewards on this post but upvote it 100% with @utopian-io. More than $300 will be lost and I just sent more than 4K to the @utopian-io account also for this reason, check the @utopian-io wallet. This message is provocatory and very strong on purpose, so to bring awareness about what is happening on Steemit and how we can fix it. The blockchain is here to change the world and the wrong economy we are all victims of. It is not here to let few people profit the hell out of it or to let assholes steal money by impersonating someone else with good intentions. Lets use the blockchain for what is meant to be and lets join forces to create the next open source economy out there, TOGETHER.
---
A Special Thanks to The Sponsors
A Special Thanks to The Moderators
@elear
@espoem
@jefpatat
@arie.steem
@stoodkev
@ruah
@favcau
@themanualbot
@mooncryption
@deveerei