OPEN PACKAGING NETWORK: Holistic Solution To The Global Packaging Ecosystem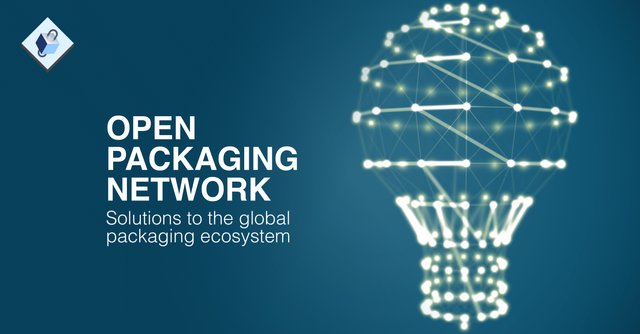 In 2017, business wire- a leading global online business journal published a comprehensive report on Global Automate Packaging Solution and presented same to Research and Markets intimating packaging industry players on the recommended Automatic solutions to Global Packaging. Their industry report analysed the challenges, solutions, market estimates and forecasts of all the given segments on global as well as regional levels presented in the research scope. The study provides historical market data for 2014, 2015 revenue estimations are presented for 2016 and forecasts from 2017 till 2025. (Read the full report Here)
Futhermore, The study focused on market trends, leading players, supply chain trends, technological innovations, key developments, and future strategies for the existing players, new entrants and the future investors. The report was collaborated by Smitherspira and the solutions proffered were categorized under function (palletizing, case packaging), products (automated packages, robots) and end users. The report puts automated packaging market is poised to grow at a CAGR (Compound Annual Growth Rate) of around 11.1% over the next decade to reach approximately $70.22 billion by 2025 with rising demand for automation solutions across various industries, high demand for supply chain integration and growth.
These reports have aroused attention, opened several eyes to the mouth watering opportunities in the sector and created a need to provide holistic solution to the problems associated with manual packaging space worldwide....
ENTER OPEN PACKAGING NETWORK PLATFORM
Beyond the thoughtful solutions provided by other climes, we are choosing decentralization. We believe in the power of blockchain technology to transform the space for the better. Thus, our solution is designed around the advantages that this technology provides. Before delving into the blockchain aspect of the solution, a subtle comprehension of the solution itself is important.

A platform for Sellers and Buyers: Having seen so many market segments and customer segments, we found that it is imperative to bring together all these markets to a single place and hence the idea to design a marketplace for Sellers to find their buyer counterparts and vice versa. Having said that, we also understand that every supply chain has a lot of actors in place and we must be careful in designing interactions for each of these actors. But first let us understand what a platform is and then delve into the step by step process of our solution design.
BRIEF OVERVIEW OF A PLATFORM
Its an open architecture, together with a governance model, designed to facilitate interactions.
● Open architecture: allows 3rd parties to participate, to build, and to innovate in standardized ways. To orchestrate value created by others, the system must be "open" in ways that invites them in.
● Governance: gives power to exclude bad actors, steer community behavior, and monetize. Rules are essential to encourage healthy interactions and discourage unhealthy interactions
● Interactions: provide the means by which value is created. By interacting with other people, with content, or with products and services, people who use the platform should experience a form of personal gain.
THE CURRENT ROUTINE- A TYPICAL MODERN DAY SUPPLY-CHAIN LAYOUT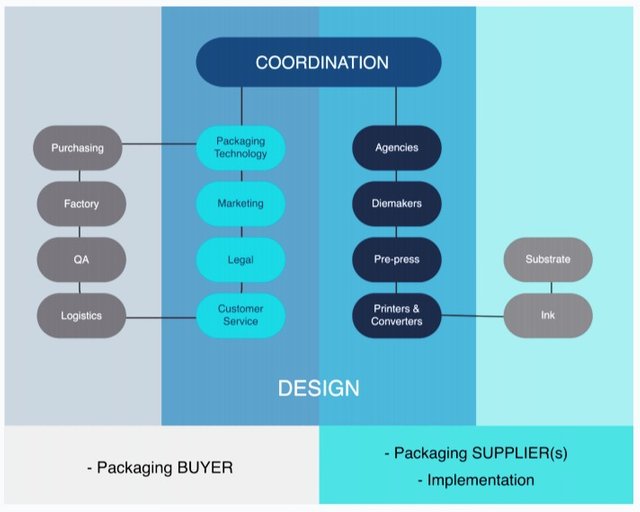 OPEN PACKAGING NETWORK- A BREAK FROM THE NORM
If the seller already have a product, we see that the buyer first contacts the distributor who then contacts a specific Seller and then gets back to the Buyer with the product. However, we see that in this process not only is time consuming for buyer but also a very tedious one for all the actors in the process. Hence, we have come up a novel idea to reduce the time loss and control loss.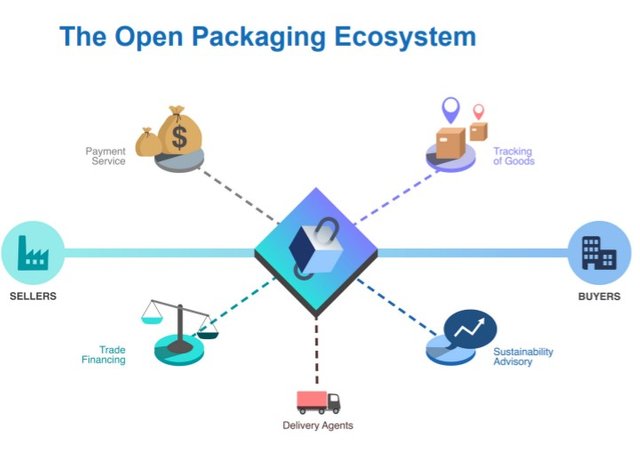 The OPK ecosystem is a marketplace for Sellers and Buyers to interact with each other. Sellers and Buyers can both publish the products that they have and need respectively and get it fulfilled from the counter party. The ecosystem is designed to act as a one-stop solution for all packaging related services. To that end, we will have various services integrated to the platform. Besides having access to a wide variety of goods and better prices, the stakeholders can also enjoy the benefits of these services with the help of OPK tokens.
In summary, the combination of such a well structured platform with blockchain is bound to revolutionize the packaging landscape plus unique features that beats traditional packaging systems by at least 75% for stakeholders utilizing OPK tokens in each of these categories:
●Transparency and Trust
●Quick Payments
●Fair Prices
●Integrated services
●Online Documentation and Security
●Assortment of products and much more...What else could anyone ask for?
JOIN THE OPEN PACKAGING NETWORK PROJECT TODAY! TOGETHER WE SHALL MAKE THIS DREAM A REALITY!
Follow us on our official channels on a mission to revolutionize the global packaging industry
Official website
Bounty thread
Medium
Reddit
Steemit
Twitter
Facebook
Telegram community
Telegram Channel
LinkedIn