Steemit Open mic week #91 - "Stand by me". / (Ben E. King song).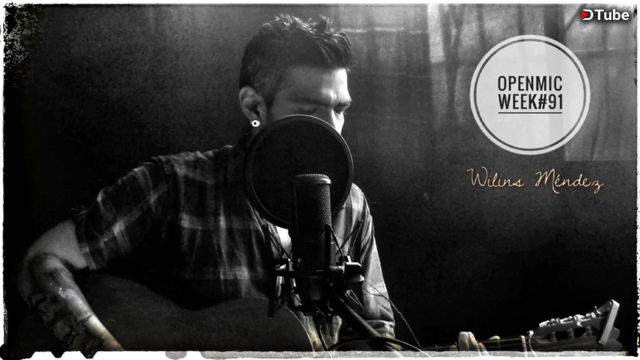 ---
Desde acá, un rugido de amor y comunión para
@openmic
y sus miembros de alto rango:
@luzcypher
,
@meno
@passion-ground
,
@krystle
,
@verbal-d
,
@soundlegion
. Esta es la primera vez que canto en ingles, al menos en público. Soy músico de sentir lo que canto y las barreras idiomáticas han hecho que me enfoque en las canciones de mi lengua materna. No se confundan, no me estoy quejando: las canciones que conforman mi adn musical se cantan en español. Sin embargo, debo decir que me conecto profundamente con distintos temas e intento vivir sus emociones. En algunos casos, más bien, arrastrarlos a mi universo; procurarles mi forma. Es así que "Stand by me", del señor Ben E. King, cala en mis gustos y se une a ese repertorio de canciones que me encanta escuchar y que mataría-moriría por cantar.
Me encanta el sabor a esperanza que tiene esta canción. Me disculpo, si la contaminé con algo de melancolía... es la forma en la que me conecto con lo que hago, artisticamente hablando. Colocaré por acá la letra para que la canten conmigo y, juntos le demos consistencia al sentimiento. Siempre abrazos, Steemit.

From here, a roar of love and communion for
@openmic
and its high-ranking members:
@luzcypher
,
@meno
@ passion-ground, @ krystle, @ verbal-d,
@soundlegion
. This is the first time I sing in English, at least in public. I am a musician of feeling what I sing and the language barriers have made me focus on the songs of my mother tongue. Do not get confused, I'm not complaining: the songs that make up my musical DNA are sung in Spanish. However, I must say that I connect deeply with different topics and try to live their emotions. In some cases, rather, drag them into my universe; procure my form. So "Stand by me", Mr. Ben E. King, fits in my tastes and joins that repertoire of songs that I love to hear and that would kill (or die) to sing.
I love the flavor of hope that this song has. I apologize, if I contaminated it with something of melancholy ... it is the way in which I connect with what I do, artistically speaking. I will place the lyrics here so that they sing it with me and together we give consistency to the feeling. Always hugs, Steemit.
---
«Stand by Me» es una canción de 19611 interpretada por Ben E. King y compuesta por él mismo y por Jerry Leiber y Mike Stoller (usando el seudónimo de Glick), quienes también produjeron el sencillo. La canción fue adaptada a partir de un tema gospel.2 Fuente
"Stand by Me" is a song, originally performed by American singer-songwriter Ben E. King, and written by King, Jerry Leiber, and Mike Stoller. According to King, the title is derived from, and was inspired by, a spiritual written by Sam Cooke and J. W. Alexander called "Stand by Me Father," recorded by the Soul Stirrers with Johnnie Taylor singing lead. The third line of the second verse of the former work derives from Psalm 46:2c/3c.[2].
Check it
"Stand by me". Youtuve version
---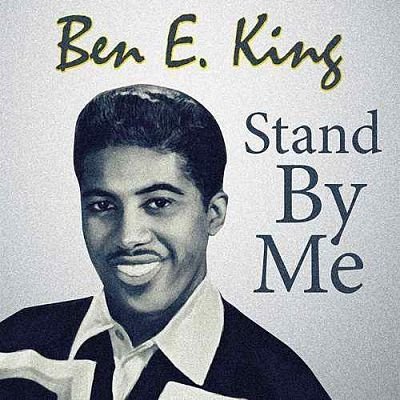 "Stand by me".
When the night has come
And the land is dark
And the moon
Is the only light we'll see
No I won't be afraid
No I won't be afraid
Just as long as you stand
Stand by me
Darling, darling stand by me
Oh, now, now, stand by me
Stand by me, stand by me
If the sky that we look upon
Should tumble and fall,
Or the mountains should crumble to the sea
I won't cry, I won't cry
No I won't shed a tear
Just as long as you stand
Stand by me
Darling, darling stand by me
Oh, now, now, stand by me
Stand by me, stand by me
Whenever you're in trouble
Won't you stand by me
Oh, now, now, stand by me
Stand by…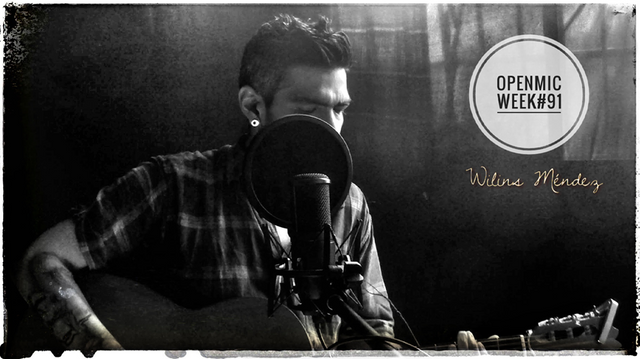 Audio-Video edition by @juliolunar
---
▶️ DTube
▶️ IPFS