Una vida llena de afanes y depresiones, ¿Qué sera de mi el día de mañana?. -No lo sé, pero de algo si estoy segura es que;en medio de el desierto he podido encontrar a una persona que es Mi Paraíso.Ese oasis en el que puedo encontrar calma y tranquilidad. Esta semana solo quiero narrar una historia de vida, antes y después de conocer a a Jesucristo.
¡Ya casi se me pasaba por alto! ¡todos son bienvenidos a mi blog! . Siéntanse cómodos al pasar por aquí, estoy para servir, y si tiene una recomendación u aporte que quieren brindar soy todo oídos
En inglés
A life full of worries and depressions, what happens with my day tomorrow? "I do not know, but something like that I'm sure in the middle of the desert ..." That oasis where I can find calm and tranquility.
This week I just want to tell a life story; before and after meeting a ** Jesus Christ **.
I almost missed it! Everyone is welcome to my blog! Feel at the time of buying, I'm here to serve, and if you have a recommendation you want to help ** I'm all ears **


En este vídeo no puede pasar por desapercibido mi amigo Jonathan Torres que me estuvo acompañando con la Guitarra.!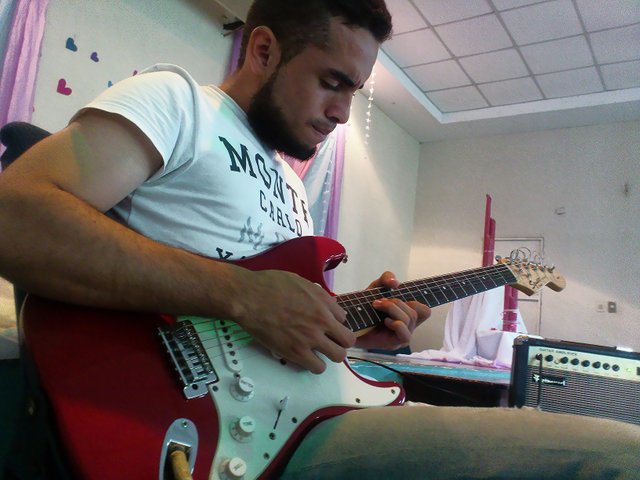 Visita
Después de varias semanas que no compartíamos por fin pudo venir de visita a la tierra que nos vio crecer y ¿Qué mejor que una melodía al unísono para recordar viejos tiempos. Discusiones, risas, y repeticiones ja ja (aun así no lo hicimos perfecto pero disfrutamos bromear y evaluar el significado de la pieza ¡aah! )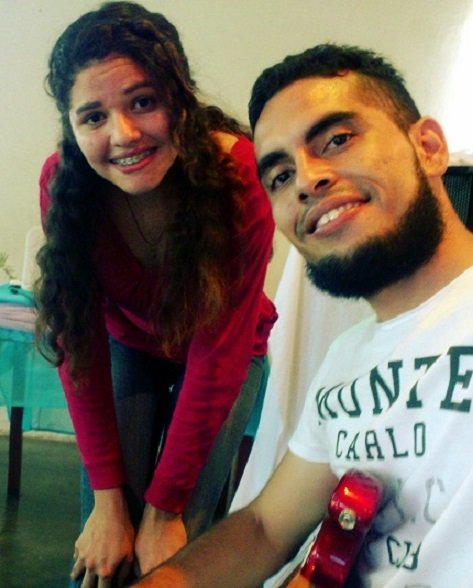 Muchas fotos
Es inevitable sentirse un poco triste porque cada uno vuelve a su trabajo.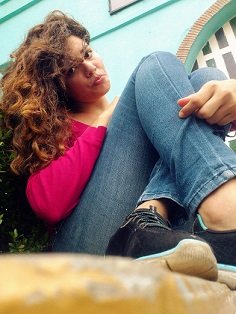 Para esos momentos es que podemos sacar nuestras fotos y tal vez reírnos de lo que vivimos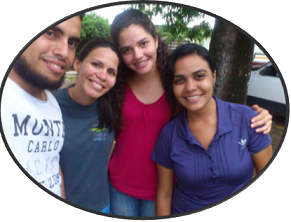 @orlianyr
@altruevid

Esta foto es especial para nuestro tema: ¿Que mejores que las flores para señalar el milagro de la vida (un paraíso).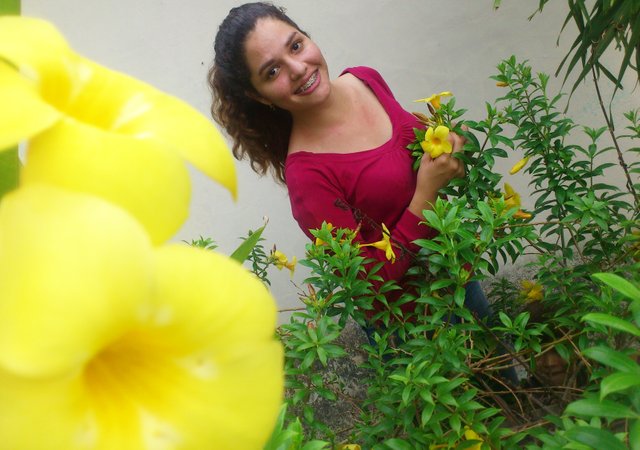 Letra: Mi Paraíso🍃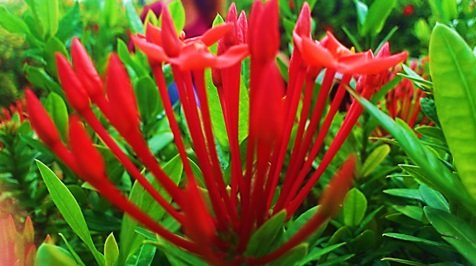 Vagaba en el desierto y tú muy distante parecías estar
La soledad me ahogaba y mi alma tu presencia añoraba uuhhh.
El sol dejó de dar su luz y la luna no brillaba más
Y aunque te imaginaba tú eres más de lo que esperaba.
Más hoy he llegado al paraiso, hoy
Donde mi corazon a vuelto a latir.
Eres aire que me revivió y sustentó
Pues tú eres mi paraiso.
En medio de la oscuridad
Tu verdad me ha dado claridad
Tu amor es esa lluvia que ha hecho florecer la esperanza
Más hoy he llegado al paraiso, hoy
Donde mi corazon a vuelto a latir.
Eres aire que me revivió y me ha llenado de vida.
Pues hoy he llegado al paraiso, hoy
Donde mi corazon a vuelto a latir.
Eres aire que me revivió y sustentó
Pues tú eres mi paraíso´
letra en español


Thank you to each of the judges for their work within this community of musicians. Congratulations !
Open Mic Judges
@soundlegion, @krystle, @verbal-d, @passion-ground, and @meno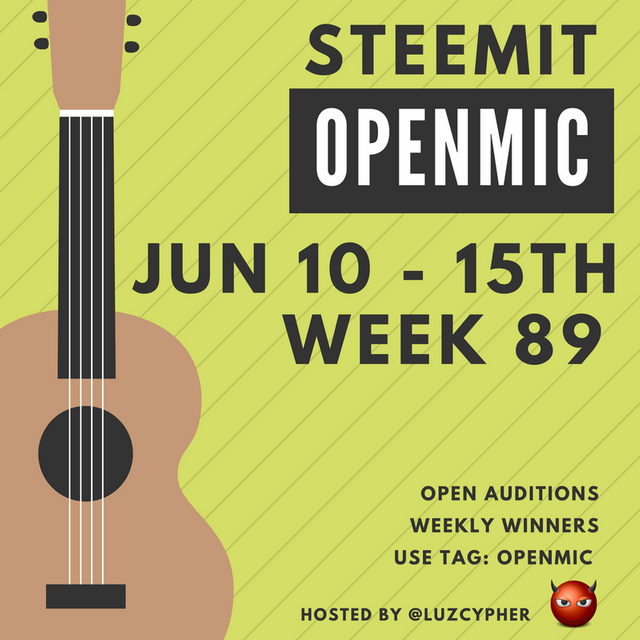 ---
▶️ DTube
▶️ IPFS
nota:Todas las imágenes fueron tomadas por Jonathan torres. Modelodel celular: xperia