Steemit Open Mic Week 99 : The Dragonborn Comes(cover)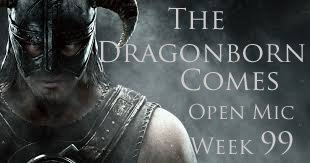 Happy August Steemit!
I haven't played anything since I moved into my new place, but I was watching @sigilmancy play Skyrim, and was inspired.
I'm hoping that music becomes a part of my routine at my new space soon... music and Skyrim!
Blessings, Steemit.