Announcing The Open Mic DApp Logo Contest [@openmic]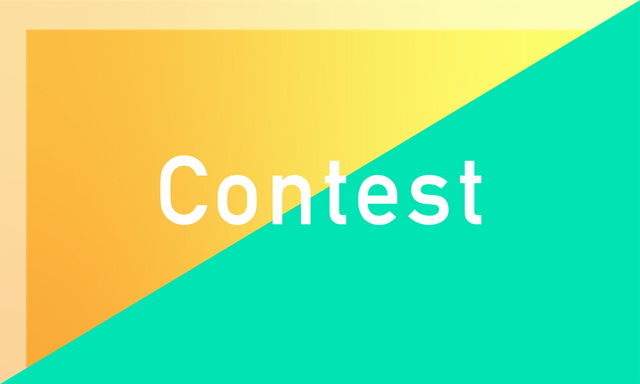 What's Steemit Open Mic?
Steemit Open Mic (@openmic) is an online, live music venue to give musicians a chance to share their music with the Steem community and to get their music heard.
DApp Logo Contest
This is a special week-long open call for a DApp logo design! After over 100 weeks of open mic's and amazing music sharing from around the globe, @openmic is building an official Steem DApp! And now, they need your help to design it. This contest will be led by @luzcypher (host of Steemit Open Mic) and @fingersik (Sndbox Steward).
Calling all graphic designers! Publish a post of your DopenMic logo entry! Here are the contest requirements:
How to Enter: Publish a post using the tag #dopenmic
Logo Size: your logo must include 1 PNG [512 x 512 px] and 1 SVG file
Name: the new logo must also contain the name - "DopenMic"
Color Combinations: purple + white / orange + white / red + white / blue + white / or red + yellow + black.
Ideas: Keep it simple. Feel free to incorporate a microphone, include a musical instrument, a singer or other open-mic imagery.
Target Audience: musicians performing and creating music at home for people to consume online. Our audience is fun, creative, upbeat, and they love music.
---
Seeking inspiration? Listen in to the latest #openmic entries!
---
Upvote Rewards
Our curation team (led by @luzcypher and @fingersik for this exercise) will browse the comment section of this post looking for unique and thoughtful entries. Make sure to publish a post using the #dopenmic tag and share a link in the comment section, below.
Deadline: January 21 @ 11:59 EST
First Place = 75% @sndbox post upvote
Second Place = 50%
Third Place = 25%
---
More Information
Release Agreement from @luzcypher of DopenMic - All work submitted will be owned by you unless your work is chosen to be used by DopenMic in which case you will be required to sign an Intellectual Property Release Agreement releasing any and all rights to the work. You understand that DopenMic can use the work and do anything they want with it - including copy it, distribute it, publish it, or whatever else they would like. In Intellectual Property Release Agreements, royalties and other monetary compensation are not paid.
Thank you for participating in the designing the DopenMic.com logo! If you have further questions you can add a comment below or contact @luzcypher personally on Discord

👾 Discord | 🔗 Website
📄 Creative Crypto Magazine | 🐤 Twitter

🎨 Support Creatives ⚙ Curation Trail
⚡ 100 --- 250 --- 500 --- 1k --- 2k --- 5k --- 10k