STEEMIT OPEN MIC WEEK #87 - "PARA ALCANZARTE" - COVER BY @RICKYAARON
ESPAÑOL
Hola amigos de Steemit, Openmic, y comunidad latina y de habla hispana en general, me encuentro una vez mas en el encuentro con ustedes para celebrar lo que yo denomino una "Gran fiesta musical", fiesta que representa este concurso de da aliento, esperanza y vida a muchos músicos de todas partes del mundo, dándonos una herramienta invaluable para hacernos escuchar y hacernos notar, es la magia de steemit, la magia de openmic.
En esta oportunidad, estaré interpretando un tema, en la compañía de mi hijo, que es mi discípulo y a la vez mi maestro porque siento que es mas lo que aprendo de el que lo que le enseño.
Estaremos interpretando el tema de "SIN BANDERA" llamado "Para Alcanzarte", el cual ya realice yo solo, pero que mi hijo insistió que querer grabarlo nuevamente conmigo.
Espero que lo disfruten, como lo disfruto yo, de antemano quiero agradecer a todos el apoyo, a los que concursan , a los que votan, a los que comentan a los consumen el contenido y que finalmente son a quienes nos debemos los que aquí publicamos y especialmente a aquellos que hacen hacen un gran y arduo esfuerzo por mantener este concurso a pesar de las adversidades, me refiero a @Pfunk y @luzcypher, así como también cada uno de los jueces.
Sin mas que agregar me despido.
Sigamos Creyendo, Soñando y Creciendo Juntos! .. Steem On!!
ENGLISH
Hello friends of Steemit, Openmic, and Latin American and Spanish speaking community in general, I am once again in the meeting with you to celebrate what I call a "Great musical party", a festival that represents this contest of encouragement, hope and life to many musicians from all over the world, giving us an invaluable tool to make us listen and make us notice, is the magic of steemit, the magic of openmic.
In this opportunity, I will be interpreting a theme, in the company of my son, who is my disciple and at the same time my teacher because I feel that what I learn is more what I teach him.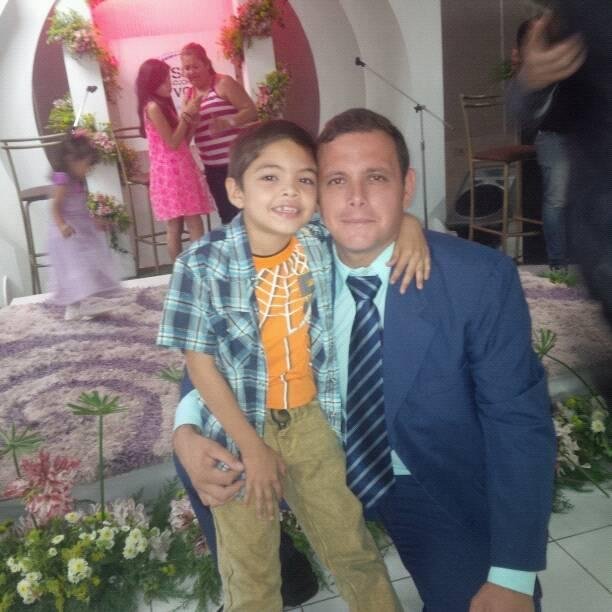 We will be interpreting the theme of "SIN BANDERA" called "To Reach You", which I already made alone, but my son insisted that he want to record it again with me.
I hope you enjoy it, as I enjoy it, in advance I want to thank everyone for their support, for those who compete, for those who vote, for those who comment on the content and who are ultimately the ones to whom we owe what we publish here. and especially those who do make a great and arduous effort to maintain this contest despite the adversities, I refer to @Pfunk and @luzcypher, as well as each of the judges.
Without more to add I say goodbye.
Let's continue to Believe, Dream and Grow Together! .. Steem On !!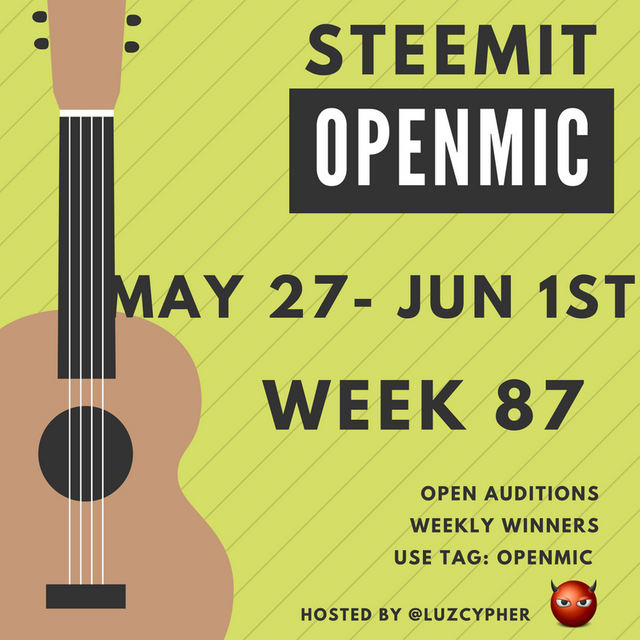 LETS IN
https://steemit.com/openmic/@luzcypher/steemit-open-mic-week-87-record-your-performance-and-win-steem-sponsored-by-pfunk-and-luzcypher