Steemit Open Mic Week 100. Original song in D minor🎼
I made this song in 2014 while playing around with the D minor chord. I actually discovered that particular D minor progression while learning the song "Ojalá" by Silvio Rodríguez.
It's a beautiful song very fun to play on guitar. When he says the lyrics "Ojalá que la tierra no te bese los pasos... a tu viejo gobierno de difuntos y flores" that D minor progression is played there.
So I stuck with it and with the help of the loop this song was born.
So... Silvio Rodriguez is a grat composer. I wonder if he would like this song...after all, he helped me create it... 😊
Here's the pedal I'm using: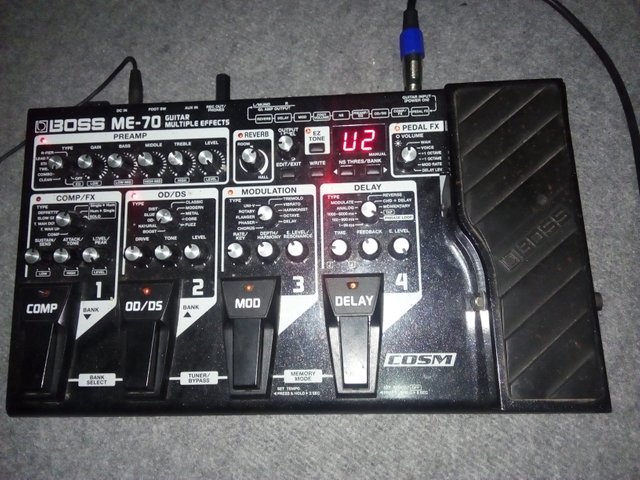 🎸And my current guitar is an LTD M-17, which along other brands is the cheapest 7 string in the market. And I do like it, it's a decent guitar for $200, although I would love to try the Jackson JS22 which is the same price.🎸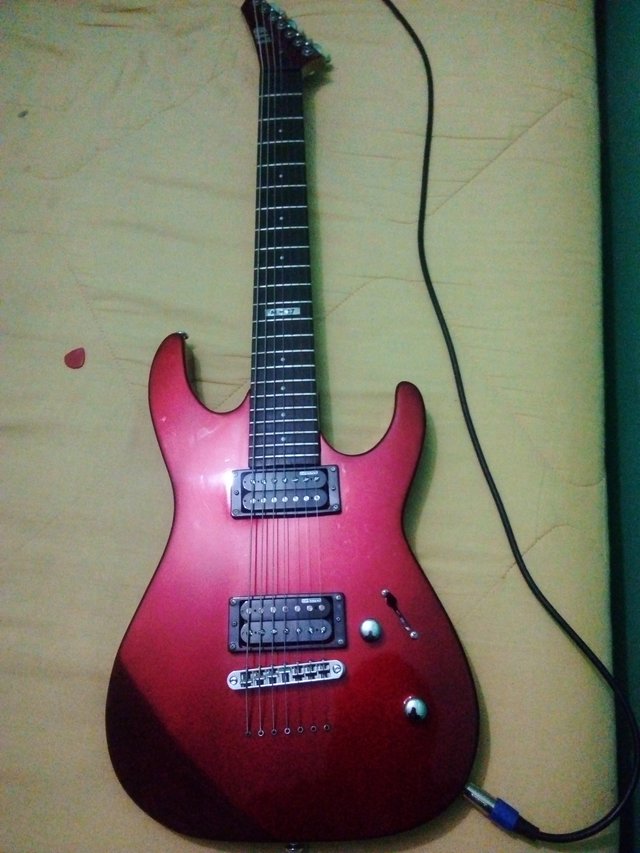 Español:
Hola gente!👍
Compuse esta canción en el 2014 mientras practicaba adornando el acorde de Re menor. De hecho, descubrí esa progresión de Re menor en particular mientras sacaba la canción "Ojalá" de Silvio Rodríguez, la cual es muy buena para tocar en guitarra. Entonces, esta progresión de Re menor va en la parte donde canta "Ojalá que la tierra no te bese los pasos... a tu viejo gobierno de difuntos y flores".
Esa fue la progresión que tomé como base para esta canción y con ayuda del loop del pedal le añadí melodía y armonía... y así nació esta canción.
Me pregunto si a Silvio Rodríguez le gustará esta canción😐? Después de todo, está inspirada en una de las suyas...🎼👍✌😋