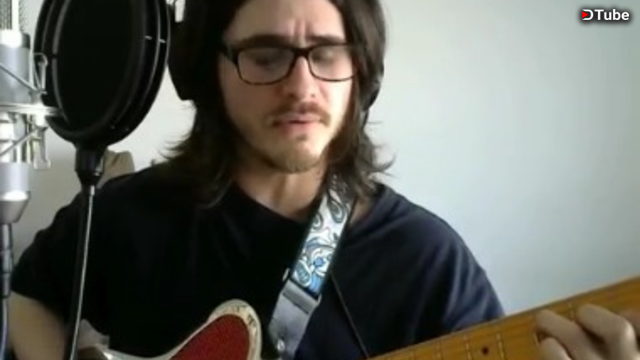 ---
Hello Open Mic!
This is my entry for week # 103 and this is a rework of one of the first songs I wrote when I moved back to Buenos Aires , after some big life changes I found myself starting all over again in Argentina.. I had lived here in my student years but I was back to give it a go again, it was a big moment of self-discovery and that also translated into my music , as there was a big shift of direction in what I wanted to say musically too.. I felt in love with the South American music culture and specifically the rhythms that were part of the ''Rio de la Plata'' , bringing together Uruguay and Argentina as one big musical being.
This song is what started this new direction and it is precisely about ''starting over'' , flying in our new wings , our dust wings, fragile but yet willing to set flight.
This is also a little of an ''album teaser'' as this is me playing over some of the raw tracks we recorded for the album, I will hopefully have the final version out very soon :) , featuring some musician friends in the blockchain too :D !
Here we have Julian Piterman on drums , Matias Fumagalli on Keys and Damian Carballal on bass.. more guests to come soon :)
I hope you like it!
Youtube Mirror:
Alas de Polvo
(P.Mena)
Una palabra
se ha transformado
en calor , en tiempo de dolor
abandonado

Una mañana
se ha desvelado
me ha dejado penas
del viento que te ha llevado

Despegaste en alas nuevas
de Polvo

Una mirada
te ha desnudado
ha quebrado el barro
que tu cuerpo ha secado

Una ventana
te ha invitado
a elevarte en nubes de color
en nuevos lados

Despegaste en alas nuevas
de polvo

Here's a translation:

Dust Wings
(P.Mena)

One word
has transformed
in heat , in times of pain
that were once abandoned

One morning
Has not slept
It has left me sorrows
of the wind that took you away

You took off in new wings
wings of dust

One look
has unclouded you
It has broken the clay
that your body had dried up

One window
has invited you
to elevate in clouds of color
somewhere else

You took off in you new wings
wings of dust

Thanks for reading and listening!

Pechiche Mena.
---
▶️ DTube
▶️ IPFS